Malcolm Kelly's "Sprog" follows five young would-be pilots as they join the Royal Canadian Air Force in 1941.
About this event
Malcolm Kelly's SPROG: A Novel of Bomber Command tells the story of young men, many still teenagers, who joined up to fight the Second World War from the air.
One of his characters is Jules Patrice Desroches, from Penetanguishene.
Malcolm's talk and reading will introduce Jules, his background and context, and talk about actual young men from Penetang and Midland who joined the RCAF and bravely faced their destiny.
SPROG: A rookie airman, forced to learn by doing.
Summer, 1941. They come from different places, and different lives, but they share a dream: to fly.
Eager to join the war in the skies over Europe, thousands of young men flock to Canada from all over Britain, the Commonwealth, and the United States — all hoping to earn their pilots' wings. Before taking to the air, they must endure the challenges of the British Commonwealth Air Training Plan, which quickly turns them from boys into men, and from civilians into warriors.
Sprog takes us from Bomber Command's war, to the retreat from France, and to the peaceful but dangerous skies of Canada where these young men will discover themselves, and their destinies.
About the Author:
Malcolm Kelly was a professional journalist for 37 years. He is the founder and coordinator of a renowned post-graduate sports journalism program at Centennial College in Toronto. Malcolm is a former writer and/or editor at the Canadian Broadcast Corporation's online sports department, the National Post, Ottawa Citizen, Southam News, Thomson News, Town Crier Newspapers, and the Canadian Press. A bestselling author, he has written four non-fiction books.
Malcolm was born in Bradford-on-Avon, England, and raised in Warminster, Wilts, before the family moved to Canada in 1966. He is the son of two Second World War veterans (his father was one of the famous 47 British escapees after the Battle of Calais in 1940, and his mother was a Blitz survivor who joined the army's ATS). Malcolm has been deeply involved in the study of the human face of that conflict and how those caught up in it handled the stress, day-to-day life, and constant fear of death and injury, since first reading Cornelius Ryan's The Longest Day at nine years old.
*Please note this is full capacity seated presentation.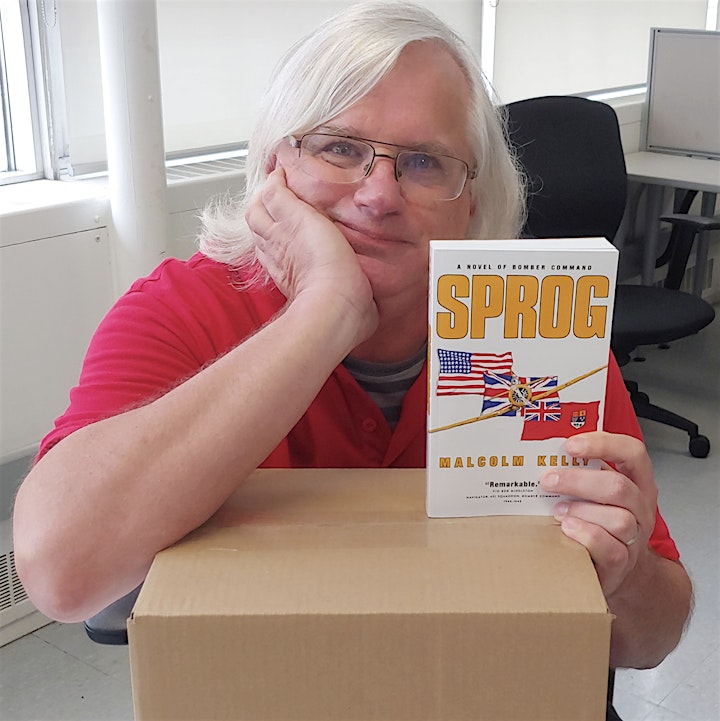 Photo courtesy of Malcolm Kelly.