Description
Come network and watch the behind the scenes recordings of entrepreneurs and business owners who have taken a Leap in business and find out how you too can promote your business through television marketing.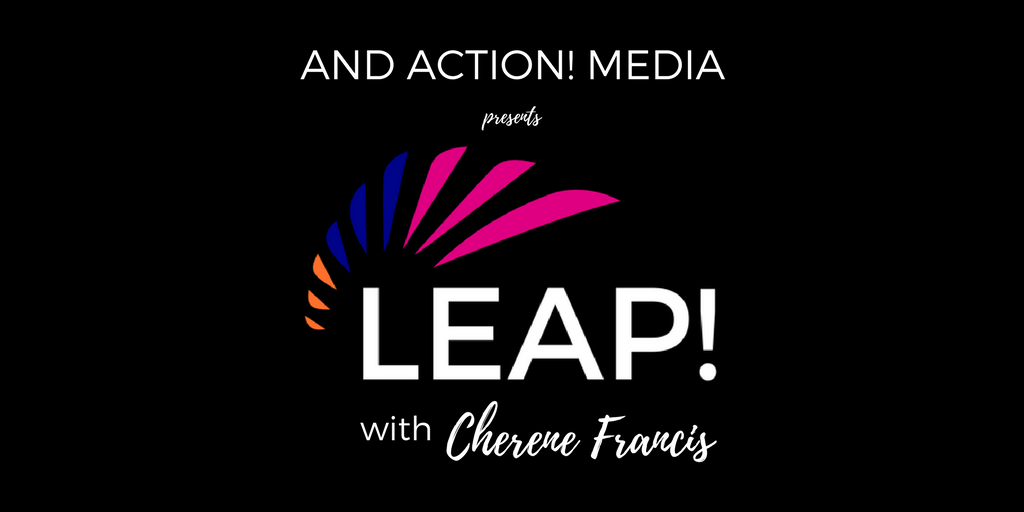 The International Television show, LEAP! with Cherene Francis, is a weekly talk show hosted by Cherene Francis, sharing the inspiring stories of entrepreneurs who have overcome the odds to launch and grow their business and serve the community. The show features authentic conversations with multi-millionaires, best-selling authors, dynamic leaders and entrepreneurs with a chief aim of understanding the driving mindset and motivation behind their success.
The show is broadcasted Ontario-wide, and internationally in the Carribean and East Asia every Sunday mornings at 10 am between May - August on the following channels:
CHEX TV
Rogers 129
Bell 583/217
Bell Fibe 1235
Cogeco 2/702
Shaw 48
Classic 348
IPTV Box English news #102 (CTV HD)
YouTube.com/ChereneFrancis
ChereneFrancis.com/LeapTV
iTunes
Google Play
This recording will Feature:
Claudia Harvey
Claudia Harvey provides Motivational and Keynote Speaking to Corporations, Associations, organizations, and conferences. Using real-life scenarios and insights gained from 20 plus years of corporate on how to achieve your potential, and making balanced choices in our fast paced and extremely demanding world we live in, Claudia will bring enlightened, insightful, dynamic and motivating engagements to your event or group.
Co-Founder of Dig It Apparel Inc, Dig It struck a deal With Kevin O'Leary on CBC's Dragons' Den. Since inception, Dig It has added new products and sold across North America and other continents.
Doris Chung
Doris Chung's (a.k.a. dorisdays) creative days started long before she attended OCAD for Photography and Communication Design. She had worked as a professional photographer while attending OCAD and switched gears to graphic design and a print consultant, working with her family at Everbest Canada, in 2000.
In the last 15 years, she's expanded her family's company and created a new division – Publisher Production Solutions. She offers printing service of all types, without forgetting her specialty in book printing and design.
Adele Spraggon
Adele Spraggon has one important and definitive role - to show trailblazing entrepreneurs TO BREAK THROUGH their leadership blocks and get the life they want. Through her live events, programs and workshops, she supports entrepreneurs and executives to live their fullest contribution and make the massive impact they were born to make in this world.
JOIN US LIVE ON SET!
Production Schedule
Please note when the doors close and open:
10:00 AM Audience Arrival Networking (Doors are Open)
11:00 -1:30 PM Recording (Doors Closed for Filming)
1:30 PM Networking - (Doors are Open)