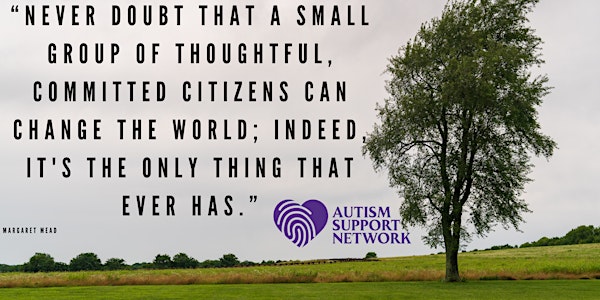 Autism Funding Changes: What You Can do to Protect Your Child's Future
Know your history and learn how to take action against the radical changes to autism funding being imposed by the current government in BC.
About this event
Presentation:
Dione and Louise will discuss the history of autism funding, why it must be preserved and the next steps parents can take to advocate to keep individualized funding for their children.
Presenters:
Louise Witt
Louise is a registered social worker and parent of two teenage children. Since her son was diagnosed with autism at the age of 2, she has been actively involved in the autism community and was a founding member of the Autism Support Network. Within the ASN, Louise does a great deal of volunteer outreach work with parents in crisis. Louise was also a member of the Pacific Autism Family Network steering committee.
Dione Costanzo
Dione is a mother of two boys and was instrumental in founding the Autism Support Network. Her youngest son was diagnosed with autism at the age of 3 and is currently entering the adult system and becoming a self advocate. She is most passionate about ensuring every family and individual has access to quality services and treatment. Dione has a wealth of experience in advocating for ABA treatment and services in BC and is continually supporting other families. Dione is a freelance Social Media Director and independent business woman.
Both Louise and Dione have been involved in advocacy and election campaigns at all levels of Government, planning, organizing and executing strategies for specific outcomes.