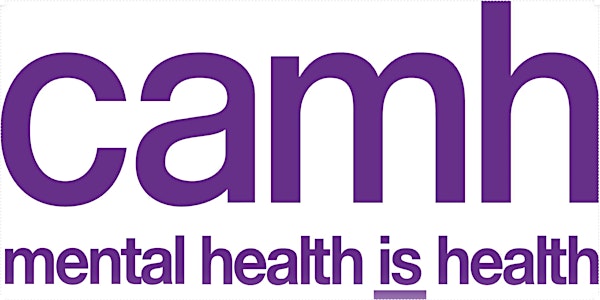 Autism, Neurodiversity and Models of Disability
Autism and Mental Health Webinar Series : Autism, Neurodiversity and Models of Disability
By RBC Patient and Family Learning Space at CAMH
Date and time
Tue, Feb 7, 2023 9:00 AM - 10:00 AM PST
About this event
Designed and hosted by Autistic adults, for anyone!
Join our 6-session interactive workshop series where we discuss different topics monthly that are important to Autistic adults.
Autism, Neurodiversity and Models of Disability
Guest speakers from Autistics for Autistics (A4A).
A4A is a collective of Autistic adults engaged in community education, events, activism, and advocacy for reform to Canadian autism policy. A4A is a part of the neurodiversity and disability rights movements, united in supporting all Autistics in the province on the issues that impact the Autistic community.
This event is in collaboration with the Azrieli Adult Neurodevelopmental Centre
Access more information about the work at Azrieli and the related hcardd program here:
https://www.camh.ca/en/your-ca...velopmental-services
https://www.porticonetwork.ca/web/hcardd
This project is supported by the Public Health Agency of Canada
**The speakers' opinions are their own and may not represent the views of CAMH