Description
Autism Nova Scotia is screening our second short film, "Agents of Change" created by our Video Project.

"Agents of Change", is a superhero parody movie created entirely by autistic teens and adults. Through humour, action, and witty dialogue, the film explores the strengths and abilities of people on the autism spectrum.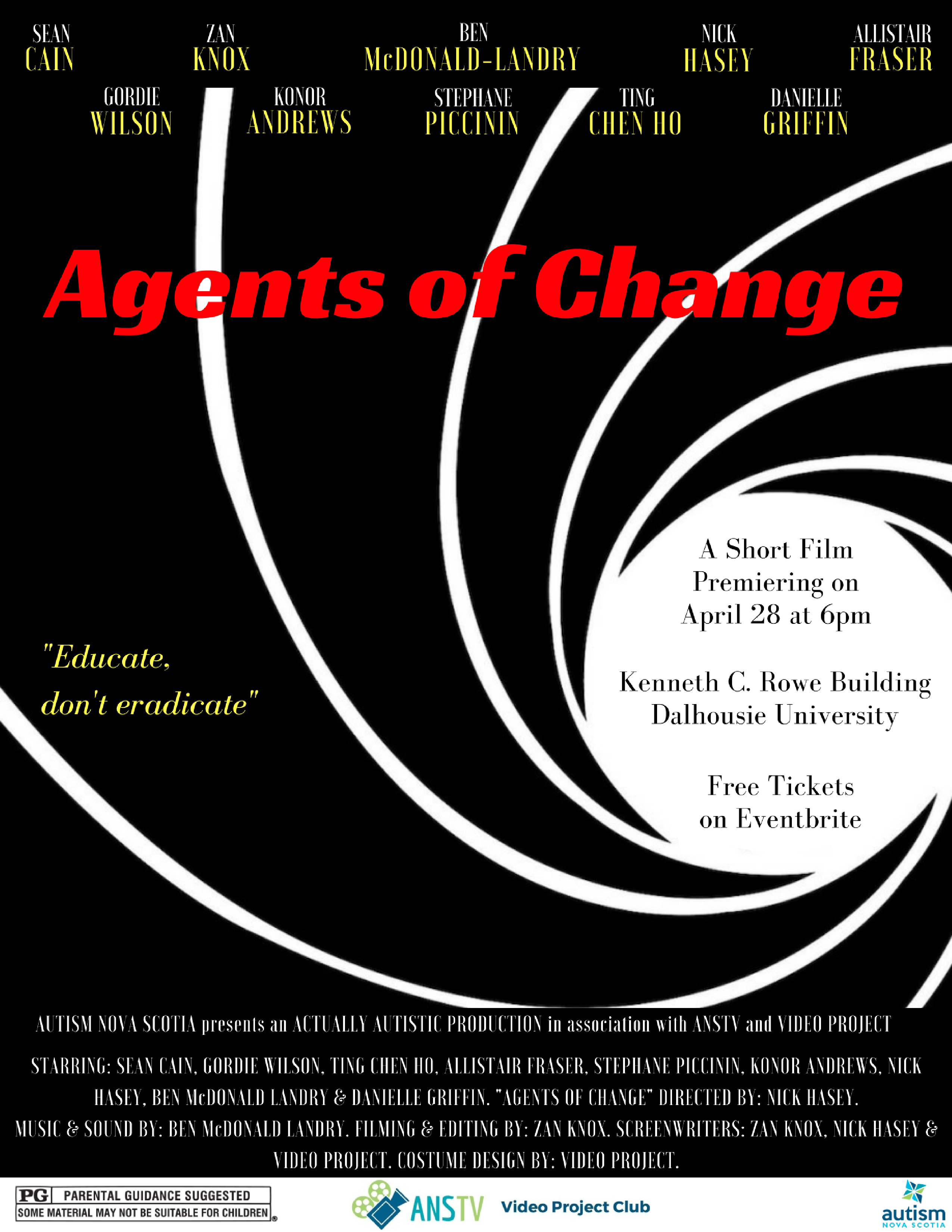 You are invited to an evening of laughs and socializing as we premiere this film. The actors and film crew will be onsite for questions. We will also have light snacks and a photo booth.
Where: Dalhousie University, Kenneth C. Rowe Management Building, 6100 University Avenue
When: Saturday, April 28th from 6-7: 30 pm
Cost: Free- Donations accepted at the door

To join us for this free event please register.

If you have any questions please contact Yevonne:
Email: programs@autismns.ca
Phone: (902) 446-4995