Autism Ontario- ASD Preparing for Employment and Self Advocacy Skills - Burlington

Tuesday, 21 November 2017 from 6:30 PM to 9:00 PM (EST)
Event Details
 **REGISTRATION OPENS NOV.10, AT 11AM**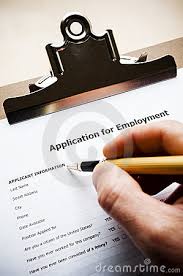 This interactive workshop series is for teens, young adults with ASD and the individuals (caregivers & professionals) that support them.
The goal of this series is for you to feel better equipped with an understanding of yourself, your needs, how to be successful in the workplace, how to positively self-advocate and navigating the workplace social world.
Each night builds off the skills and topics from the previous night. Participants will be creating a workplace resource that can be used when applying for jobs and in the workplace.
1) Developing Self-Awareness Skills of your Strengths and Challenges
2) Developing your Workplace Accommodations
3) How to Self- Advocate
4) The Hidden Curriculum of the Workplace
This workshop will be presented on weekly Tuesday evenings from 6:30pm - 9:00pm in Burlington, conviently right off the QEW.
-          Tuesday, November 21st
-          Tuesday, November 28th
-          Tuesday, December 5th
-          Tuesday, December 12th
 A light evening snack will be included.
---
Presenter Biography

Paulette A. Goddard
 Supporting individuals with Autism Spectrum Disorder, and their families for over 25 years. Following the principles of Applied Behavioural Analysis, creating and delivering training to teachers and parents on a variety of topics: ABA principles, visuals, communications, social skills, self-regulation and many more.

A focus of my work has involved supporting individuals in managing stress/anxiety through developing an awareness of emotional levels, and creating a breath & movement practices teach self-regulation.
Currently I am working with adults on the spectrum, coaching individuals in social understanding, emotional regulation, independent living as well as gaining and keeping employment. Certified in Triple P Stepping Stones, Breath Body Mind, Face Your Fears and PEERS.

Teaching the Transition to Life course, through Integrated Autism Consulting, which supports adults with Asperger in their transition from school to work to independence through planning and setting attainable goals.
Encouraging the freedom to be: at peace, independent.
 

Pre-registration is required.
This event is intended for  professionals and adults with their teen/young adult with Autism participating in this interactive workshop.  Childcare will not be provided.
Due to allergies and sensitivities, please refrain from wearing perfume, cologne, aftershave, or scented products such as hairspray or lotions.
Refunds will only be issued for cancellations made before November 20, 2017 at 5pm.
When & Where

Appleby Ice Centre
1201 Appleby Line
Burlington, ON L7L 5H9
Canada

Tuesday, 21 November 2017 from 6:30 PM to 9:00 PM (EST)
Add to my calendar
Organizer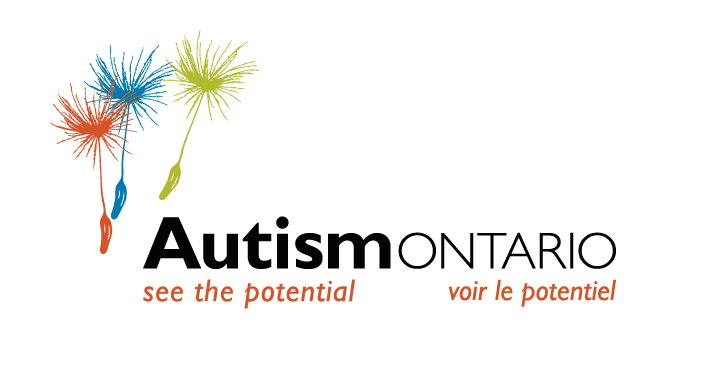 Vanessa Coens
Autism Ontario
Community Event Coordinator Hamilton Niagara Region
T. 289-442-0626
www.autismontario.com
General FAQ

1.) Do I need to print out ticket or email confirmations to attend this event?
For most of our events there is no need to print anything, unless the event specifies otherwise.  When you arrive at the event, you will have to check in at the registration desk.  You will be asked for your name and how many people are attending with you.  That's all.

2.) Do I need to bring proof of diagnosis?
No, not needed.  Again, just check in at the registration desk and enjoy the event.

3.) Is there a cost to attend this event?
Almost all of our events are free of charge because the cost is covered by Autism Ontario's Potential Programme, in partnership with Ontario's Ministry of Children & Youth Services and the local Autism Ontario Chapter.  If there is a cost, you will see it on the registration page when you select how many ticket you want.

4.) Do I need to be a member of Autism Ontario to register and participate?
No.  While membership does provide other great opportunities, events provided through Autism Ontario's Potential Programme are open to all families of children with ASD, under the age of 18, who reside in Ontario.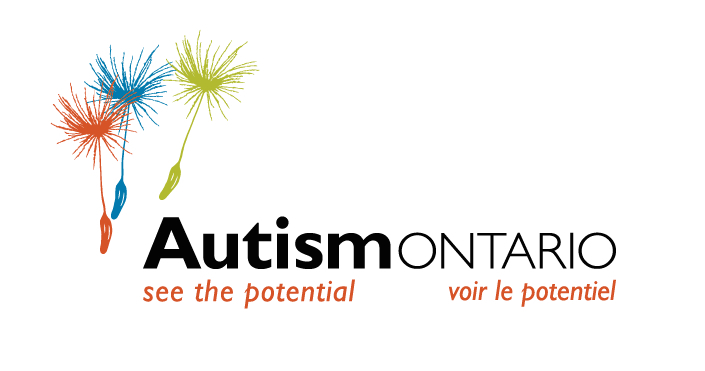 Pour parler à quelqu'un en français :
Laura Scott(bilingual/bilingue)
Supervisor - French Language Autism
Services / Superviseure - Services francophones spécialisés en
autisme

ou 1-800-472-7789, poste 240
Questions fréquemment posées
1.) Est-ce que je dois imprimer les confirmations ou billets reçus par courriel pour assister à cette activité?
Non, vous n'avez rien à imprimer. À votre arrivée, vous devrez vous présenter au comptoir d'inscription. On vous demandera votre nom et le nombre de personnes qui vous accompagnent. C'est tout!

2.) Dois-je apporter une preuve de diagnostic?
Non, ce n'est pas nécessaire. Présentez-vous au comptoir d'inscription et profitez de l'activité.


3.) Est-ce qu'il y a un coût d'entrée à cette activité?
Presque toutes nos activités sont offertes gratuitement parce que les frais d'inscription sont payés par le programme Potentiel, d'Autisme Ontario, en partenariat avec le ministère des Services à l'enfance et à la jeunesse de l'Ontario. S'il y a des coûts à débourser, cela sera indiqué sur la page d'inscription lorsque vous sélectionnerez le nombre de billets dont vous avez besoin.


4.) Est-ce que je dois être membre d'Autisme Ontario pour m'inscrire et participer?
Non. Le fait d'être membre vous donne accès à d'autres possibilités très intéressantes, mais les activités proposées dans le cadre du programme Potentiel, d'Autisme Ontario, sont ouvertes à toutes les familles d'enfants de moins de 18 ans ayant un TSA, qui résident en Ontario.
Vanessa Coens
Autism Ontario
Community Event Coordinator Hamilton Niagara Region
T. 289-442-0626
www.autismontario.com
Laura Scott(bilingual/bilingue)
Supervisor - French Language Autism
Services / Superviseure - Services francophones spécialisés en
autisme
laura@autismontario.com
1-800-472-7789 x 240