Autism Ontario - Cooking Class - Guelph / Autisme Ontario – Cours de cuisine à Guelph

Saturday, 24 March 2018 from 11:00 AM to 12:30 PM
Event Details
Registration opens Feb 12, 2018 at 1pm
Ouverture des inscriptions Fev 12 2018 - 13h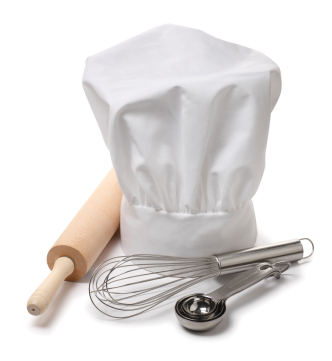 Kids with ASD and their siblings are invited to join us at the Guelph Zehrs Imperial Grocery Store to prepare a delicious meal!
We provide the ingredients and directions; you just bring your appetite. 
Classes will be private for the exclusive use of Autism Ontario.

In order to accommodate as many children with ASD as possible:

This class is open only to children with ASD, and


Their siblings
Spaces are limited.  Pre-registration is required.
 Notes:
Supervision of children/youth at this Social Learning Opportunity is the sole responsibility of parents/guardians and caregivers; childcare will not be provided.  Caregivers must remain present.
 Due to allergies and sensitivities, please refrain from wearing perfume, cologne, aftershave, or scented products such as hairspray or lotion.
Please be advised that the cooking classes are not allergy-free zones.
It is recommended that you (the participant) consult with your physician prior to the start of any physical activity.  By registering for or participating in an Autism Ontario program or event, the participant agrees that the participant is and will be voluntarily participating in these activities and the participant assumes all risks of injury or death, which might result from these activities.
Refunds will be giving only for cancellations made by Mar 17, 2018 at 5pm.
******
Les enfants ayant un TSA sont invités à s'inscrire à l'un cours de cuisine à Guelph.

Ces cours s'adressent exclusivement à la clientèle d'Autisme Ontario et ont été divisés par groupe d'âge.
Afin que le plus grand nombre possible d'enfants ayant un TSA puissent profiter de ces cours, nous avons établi les règles suivantes :
- Ces cours sont réservés aux enfants qui vivent avec un TSA et leurs frères et sœurs
- Un seul fournisseur de soins par enfant.
- L'inscription est obligatoire.
Nous recommandons à tous les participants de consulter leur médecin avant le début de toute activité physique. En s'inscrivant ou en participant à un programme ou à une activité d'Autisme Ontario, les participants reconnaissent que leur participation aux activités proposées s'effectue sur une base volontaire et qu'ils sont prêts à assumer tous les risques de blessure ou de décès pouvant résulter de ces activités.

Les remboursements ne donneront que pour les annulations faites avant le 17 mars 2018 à 17h.
Save
When & Where

Zehrs Imperial Grocery Store
1045 Paisley Road,
Guelph, Ontario N1K 1X6
Canada

Saturday, 24 March 2018 from 11:00 AM to 12:30 PM
Add to my calendar
Organizer

Autism Ontario's Central West Region includes:
Halton (including Burlington, Georgetown, Milton, Oakville and surrounding areas)

Peel (including Brampton, Mississauga, Orangeville and surrounding areas)


Waterloo (including Cambridge, Kitchener, Waterloo and surrounding areas)

Wellington (including Guelph and surrounding areas)
General FAQ
1.) Do I need to print out ticket or email confirmations to attend this event?
For most of our events there is no need to print anything, unless the event specifies otherwise.  When you arrive at the event, you will have to check in at the registration desk.  You will be asked for your name and how many people are attending with you.  That's all.


2.) Do I need to bring proof of diagnosis?
No, not needed.  Again, just check in at the registration desk and enjoy the event.


3.) Is there a cost to attend this event?
Most of our events are free of charge because the cost is covered by Autism Ontario's Potential Programme, in partnership with Ontario's Ministry of Children & Youth Services and the local Autism Ontario Chapter.  If there is a cost, you will see it on the registration page when you select how many ticket you want.


4.) Do I need to be a member of Autism Ontario to register and participate?
No.  While membership does provide other great opportunities, events provided through Autism Ontario's Potential Programme are open to all families of children with ASD, under the age of 18, who reside in Ontario.
Jennifer Dent
Autism Ontario
Community Events Supervisor
1179 King Street West, Ste 4
Toronto ON M6K 3C5
(226) 748-3372
jennifer@autismontario.com
Autism Ontario - Cooking Class - Guelph / Autisme Ontario – Cours de cuisine à Guelph