Autism Ontario - Crock A Doodle Dundas! / Autisme Ontario – Une soirée au studio de poterie Crock A Doodle, de Dundas

Tuesday, 20 November 2018 from 6:00 PM to 8:00 PM (EST)
Event Details
Come out and join us for a creative and fun night at Crock A Doodle in Dundas!


Kids will have the opportunity to customize some holiday themed pieces.

Open to all Families with ASD.


Please note childcare will not be provided. Parents or guardians must plan to be in attendance
**Spaces are limited**
NOTES:
Spaces are limited.  Pre-registration is required.
 

Supervision of children/youth at this Social Learning Opportunity is the sole responsibility of parents/guardians and caregivers; childcare will not be provided.  Caregivers must remain present.

 

Due to allergies and sensitivities, please refrain from wearing perfume, cologne, aftershave, or scented products such as hairspray or lotion.

 

It is recommended that participants consult their physician prior to the start of any physical activity.  By registering for or participating in an Autism Ontario program or event, participants agree that they are and will be voluntarily participating in these activities and assume all risks of injury or death, which might result from these activities.
******
Venez passer une belle soirée avec nous sous le signe du plaisir et de la créativité au studio de poterie Crock A Doodle, de Dundas!
Les enfants pourront décorer et personnaliser un objet représentatif du temps des Fêtes.
L'activité s'adresse à toutes les familles touchées par un trouble du spectre de l'autisme.
Cet atelier de bricolage aura lieu le mardi 20 novembre 2018, de 18 h à 20 h, au studio de poterie Crock A Doodle, de Dundas.
 À noter qu'aucun service de garde ne sera fourni. Les parents ou tuteurs doivent demeurer sur place.
**Nombre de place limité**
Nombre de places limité. Préinscription obligatoire.
Durant cette occasion d'apprentissage social, les parents, les tuteurs et les fournisseurs de soins demeurent les seuls responsables de la surveillance des enfants ou des adolescents. Aucun service de garde n'est fourni. Les fournisseurs de soins doivent demeurer sur place.
Comme certaines personnes souffrent d'allergies et d'intolérances diverses, nous vous demandons de ne pas utiliser de parfum, d'eau de Cologne, de lotion après rasage ni de produits parfumés comme les fixatifs ou les lotions pour le corps.
Nous recommandons à tous les participants de consulter leur médecin avant le début de toute activité physique. En s'inscrivant ou en participant à un programme ou à une activité d'Autisme Ontario, les participants reconnaissent que leur participation aux activités proposées s'effectue sur une base volontaire et qu'ils sont prêts à assumer tous les risques de blessure ou de décès pouvant résulter de ces activités.
When & Where

Crock A Doodle
101 Osler Drive
Dundas, ON
Canada

Tuesday, 20 November 2018 from 6:00 PM to 8:00 PM (EST)
Add to my calendar
Organizer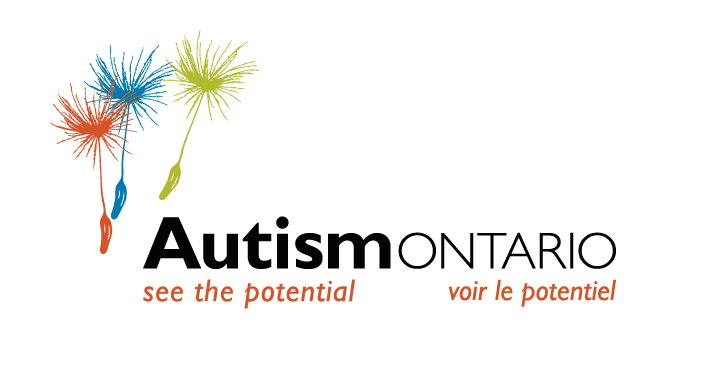 Vanessa Coens
Autism Ontario
Community Event Coordinator Hamilton Niagara Region
T. 289-442-0626
www.autismontario.com
General FAQ

1.) Do I need to print out ticket or email confirmations to attend this event?
For most of our events there is no need to print anything, unless the event specifies otherwise.  When you arrive at the event, you will have to check in at the registration desk.  You will be asked for your name and how many people are attending with you.  That's all.

2.) Do I need to bring proof of diagnosis?
No, not needed.  Again, just check in at the registration desk and enjoy the event.

3.) Is there a cost to attend this event?
Almost all of our events are free of charge because the cost is covered by Autism Ontario's Potential Programme, in partnership with Ontario's Ministry of Children & Youth Services and the local Autism Ontario Chapter.  If there is a cost, you will see it on the registration page when you select how many ticket you want.

4.) Do I need to be a member of Autism Ontario to register and participate?
No.  While membership does provide other great opportunities, events provided through Autism Ontario's Potential Programme are open to all families of children with ASD, under the age of 18, who reside in Ontario.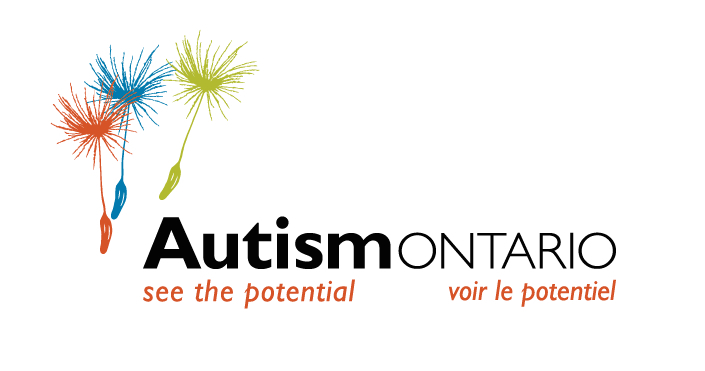 Pour parler à quelqu'un en français :
Laura Scott(bilingual/bilingue)
Supervisor - French Language Autism
Services / Superviseure - Services francophones spécialisés en
autisme

ou 1-800-472-7789, poste 240
Questions fréquemment posées
1.) Est-ce que je dois imprimer les confirmations ou billets reçus par courriel pour assister à cette activité?
Non, vous n'avez rien à imprimer. À votre arrivée, vous devrez vous présenter au comptoir d'inscription. On vous demandera votre nom et le nombre de personnes qui vous accompagnent. C'est tout!

2.) Dois-je apporter une preuve de diagnostic?
Non, ce n'est pas nécessaire. Présentez-vous au comptoir d'inscription et profitez de l'activité.


3.) Est-ce qu'il y a un coût d'entrée à cette activité?
Presque toutes nos activités sont offertes gratuitement parce que les frais d'inscription sont payés par le programme Potentiel, d'Autisme Ontario, en partenariat avec le ministère des Services à l'enfance et à la jeunesse de l'Ontario. S'il y a des coûts à débourser, cela sera indiqué sur la page d'inscription lorsque vous sélectionnerez le nombre de billets dont vous avez besoin.


4.) Est-ce que je dois être membre d'Autisme Ontario pour m'inscrire et participer?
Non. Le fait d'être membre vous donne accès à d'autres possibilités très intéressantes, mais les activités proposées dans le cadre du programme Potentiel, d'Autisme Ontario, sont ouvertes à toutes les familles d'enfants de moins de 18 ans ayant un TSA, qui résident en Ontario.
Vanessa Coens
Autism Ontario
Community Event Coordinator Hamilton Niagara Region
T. 289-442-0626
www.autismontario.com
Laura Scott(bilingual/bilingue)
Supervisor - French Language Autism
Services / Superviseure - Services francophones spécialisés en
autisme
laura@autismontario.com
1-800-472-7789 x 240