Autism Ontario - Grey Bruce - Fun with Music Program

Sunday, 1 October 2017 at 1:00 PM

-

Sunday, 31 December 2017 at 4:00 PM (EDT)
Event Details

GREY BRUCE
FUN WITH MUSIC
PROGRAM 
4 Sessions
Max 5 children
(children with ASD up to the age of 18 yrs)
* $15 per child for 4 sessions payable at the time of Eventbrite registration
* no  refunds
* select instruments are available at the facility to use
* all sessions must be book directly with the music teacher once payment has been made
* all sessions must be booked with the music teacher between October 1 - December 31, 2017
(no extensions allowed)
This is a 4 session music program incorporates the skillful use of music and musical elements to promote, maintain and restore mental, physical, emotional and spiritual health. These are used in helping to facilitate contact, interaction, self-awareness, learning, self-expression, communication and personal development.
Whether your child has experienced a music program or not this is a terrific program. The music therapist will develop a program that best addresses the needs of the child.
THIS IS A 4 SESSION PROGRAM DESIGNED FOR CHILDREN WITH ASD
Parents will be required to sign a form for instruments and also sign the registration form provided by the music teacher at the time of booking.
Parents are responsible to reserve a weekly lesson time. Notification of inability to attend a lesson is a courtesy to the teacher but does not excuse payment. THERE ARE NO CREDITS OR REFUNDS FOR STUDENT ABSENCES. Therefore, there is no reduction for a missed lesson. Make up lessons may be available at the discretion and availability of your teacher.
Students wishing to discontinue lessons must notify the music teacher at least 24 hours in advance before the next scheduled lesson. Lessons will be charged until notice is received. Please note that if a teacher finds it necessary to cancel a lesson that is already paid, the lesson credit will be applied to your next unpaid lesson. The same policy applies to lessons canceled due to inclement weather.
 Parents are responsible to determine if this is a suitable environment for their child
 Parents must remain on site during the lesson as there is no transfer of care allowed
Note: The Potential Programme is happy to announce that we will be subsidizing this Social Learning Opportunity.
Marti Lussier, SW Community Events Coordinator
226-787-0333 or marti@autismontario.com
GREY BRUCE
UN PROGRAMME DE MUSIQUE AMUSANT
4 séances
Maximum de 5 enfants
(Pour les enfants et les jeunes de moins de 18 ans qui ont un trouble du spectre de l'autisme)
* 15 $ par enfant pour 4 sessions, payables au moment de l'inscription sur le site d'Eventbrite
* Aucun remboursement
* Des instruments sont mis à la disposition des élèves
* Une fois payées, toutes les séances doivent être réservées directement auprès du professeur de musique
* Toutes les séances doivent être réservées entre le 1er octobre et le 31 décembre 2017
(Aucune prolongation n'est permise)
Ce programme de formation musicale de 4 séances mise, entre autres, sur une habile utilisation de la musique et d'éléments musicaux pour promouvoir, préserver et rétablir la santé physique, émotionnelle et spirituelle. Chaque cours vise à favoriser les contacts, les interactions, la conscience de soi, l'apprentissage, l'expression personnelle, la communication et le développement personnel.
Que votre enfant soit déjà initié à la musique ou pas, ce programme musical est fantastique! Le professeur de musique élaborera le plan de cours qui répond le mieux aux besoins de l'enfant.
CE PROGRAMME DE 4 SÉANCES EST CONÇU POUR LES ENFANTS QUI VIVENT AVEC UN TSA
Les parents devront signer un formulaire d'acceptation de responsabilité pour les instruments ainsi que le formulaire d'inscription qui leur sera remis lors de la réservation des heures de cours pour leur enfant.
C'est aux parents que revient la tâche de réserver une période de cours hebdomadaire. Lorsque l'enfant ne peut se présenter à un cours, les parents sont invités à signaler son absence au professeur, par politesse. ILS NE DOIVENT CEPENDANT PAS S'ATTENDRE À CE QUE LE COURS MANQUÉ LEUR SOIT CRÉDITÉ OU REMBOURSÉ. Ce qui signifie qu'il n'y a pas de réduction de prix pour un cours manqué. La possibilité de prendre connaissance des plans de cours est laissée à l'entière discrétion du professeur de votre enfant et est fonction de sa disponibilité.
Les élèves qui souhaitent interrompre leurs cours doivent en aviser le professeur de musique au moins 24 heures avant la prochaine séance prévue. Les cours seront facturés jusqu'à la date de réception de cet avis. Veuillez noter que lorsqu'un professeur juge nécessaire d'annuler un cours qui est déjà payé, un crédit sera appliqué au prochain cours dont le coût n'a pas encore été acquitté. La même politique vaut pour les cours annulés en raison du mauvais temps.
C'est aux parents qu'incombe la responsabilité de décider si l'environnement proposé convient à leur enfant.

 Les parents doivent rester sur place durant le cours, car aucun transfert de soins n'est autorisé. 
Marti Lussier, Coordonnatrice des événements communautaire
226-787-0333 ou marti@autismontario.com
Vous désirez parler à quelqu'un en français? 416-246-9592, poste 239 ou rpcprovincial@autismontario.com
When & Where

Long & McQuade
704 6th St E
Owen Sound, ON
Canada

Sunday, 1 October 2017 at 1:00 PM

-

Sunday, 31 December 2017 at 4:00 PM (EDT)
Add to my calendar
Organizer
Autism Ontario - SW Potential Programme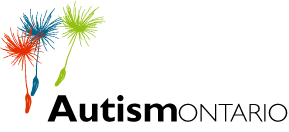 Autism Ontario's South West Region includes:
-Windsor Essex (and surrounding areas)
-Chatham (and surrounding areas)

-Sarnia Lambton (and surrounding areas)

-London Middlesex (and surrounding areas)
-Huron Perth (Goderich-Clinton, Stratford and surrounding areas)
-Grey Bruce (OwenSound - Kincardine and surrounding areas)
Marti Lussier
Potential Programme Community Event Coordinator - SW Region
Autism Ontario
(226) 787-0333
marti@autismontario.com
FAQ
1.) Do I need to print out ticket or email confirmations to attend this event?
No, no need to print anything.  When you arrive at the event, you will have to check in at the registration desk.  You will be asked for your name and how many people are attending with you.  That's all.

2.) Do I need to bring proof of diagnosis?
No, not needed.  Again, just check in at the reg desk and enjoy the event.

3.) Is there a cost to attend this event?
Most of our events are free, as the cost is covered by Autism Ontario's Potential Programme, in partnership with Ontario Ministry of Children & Youth Services and the local Autism Ontario Chapter.  If there is a cost, you will see it on the registration page when you select how many ticket you need.

4.) Do I need to be a member of Autism Ontario to register and participate?
No.  While membership does provide other great oppourtunities, all Potential Programme events from Autism Ontario are open to all families with children under 18 with ASD who reside in Ontario.
Autism Ontario - Grey Bruce - Fun with Music Program