Autism Ontario - Individualized Pathways Planning for Students Living with Autism - Parent Workshop

Saturday, 26 May 2018 from 1:00 PM to 5:00 PM
Event Details

Individualized Pathways Planning for Students Living with Autism - Parent Workshop
In this workshop, Individualized Pathways Planning for students living with Autism will be explored.  We will examine IEP's, and Transition Plan as it relates to Employment, Post-Secondary Education, and Community Engagement.
One of the focuses of the workshop will be understanding customized employment and job development for individuals living with Autism Spectrum Disorder.   We will explore how to develop an employability profile, and the importance of generalization of skills and how it relates to long term success. Other topics will include integrated transition plans, individualized income generation, self advocacy, accommodations, and backward planning.
Presenter Bio - Ryan Machete
 Ryan Machete is the Transitions Facilitator with the Peel District School Board. Part of Ryan's role is to support PPM 156, transition planning for students receiving an IEP from kindergarten and up, and the Integrated Transition Planning Protocol, which supports students with developmental disabilities from ages 14 and up. Ryan works with parents, school staff, students, and community agencies to explore pathways beyond the school system and into adulthood.
Before working for the PDSB, Ryan was a Job Developer for Persons with Disabilities as a service provider with Ontario Disability Supports Program Employment Supports. By having a clear understanding of the potential outcomes of each student, Ryan is able to coordinate individual pathway planning, and integrated transition planning with school staff, parents, community partners, and most importantly students, so that the transition to adulthood is a successful one.
Eligible Particpants

To be eligible to register and attend this workshop, you must be a parent or caregiver, who's child:
- has ASD and

- is 14-18 years old and

- attends high school
Fees

$20.00 per parent or caregiver


Notes
Registration is required;

This event is intended for parents, caregivers of childern with ASD, ages 14-18, who attend high school ONLY. 

Childcare will not be provided

Due to allergies and sensitivities, please refrain from wearing perfume, cologne, aftershave, or scented products such as hairspray or lotion;
It is recommended that you (the participant) consult with your physician prior to the start of any physical activity.  By registering for or participating in an Autism Ontario program or event, the participant agrees that the participant is and will be voluntarily participating in these activities and the participant assumes all risks of injury or death, which might result from these activities.
Refunds will be given only for cancellations made by May 19, 2018 at 5pm.

*******
Cet atelier sera consacré à la planification personnalisée de l'avenir des élèves qui vivent avec l'autisme. Nous examinerons les plans d'enseignement individualisés (PEI) et les plans de transition relatifs à l'emploi, aux études post-secondaires et à la participation communautaire.

Nous chercherons entre autres à comprendre comment s'effectue l'adaptation de l'emploi et du perfectionnement professionnel aux besoins des personnes qui ont un trouble du spectre de l'autisme. Nous explorerons les mesures à prendre pour le développement d'un profil d'employabilité ainsi que l'importance de la généralisation des habiletés pour la réussite à long terme. Parmi les autres sujets abordés figureront les plans de transition intégrés, les activités rémunérées personnalisées, l'auto-défense, les mesures d'adaptation et la planification à rebours.
Biographie du présentateur – Ryan Machete
Ryan Machete est facilitateur de transitions au Conseil scolaire du district de Peel. Une partie de son rôle consiste à soutenir la mise en application de la Note Politique/Programmes no 156, la planification des transitions pour les élèves qui suivent un plan d'enseignement individualisé de la maternelle ou plus tard ainsi que le Protocole de planification intégrée de la transition, qui offre un soutien aux jeunes de 14 ans et plus qui ont déficience intellectuelle. Ryan travaille en collaboration avec les parents, le personnel des écoles, les élèves et les organismes communautaires dans le but d'explorer les voies qui s'offrent aux jeunes entre leur sortie du système scolaire et leur entrée dans la vie adulte.
Avant de travailler pour le Conseil scolaire du district de Peel, Ryan agissait comme prospecteur d'emplois dans le cadre du Programme ontarien de soutien aux personnes handicapées : Soutien de l'emploi. Comme il a une vision claire du potentiel des élèves, Ryan est en mesure de coordonner la planification du parcours de chacun et la planification intégrée des transitions en collaboration avec le personnel de l'école, les parents, les partenaires communautaires et surtout avec les élèves eux-mêmes afin que leur transition vers la vie adulte soit une réussite.
Participants admissibles
Pour vous inscrire à cet atelier et y assister, vous devez être un parent ou fournisseur de soins d'un jeune qui a un TSA, est âgé de 14 à 18 ans et fréquente une école secondaire.
Coût
20 $ par parent ou fournisseur de soins
Notes
L'inscription est obligatoire.
Cet atelier s'adresse EXCLUSIVEMENT aux parents ou fournisseurs de soins de jeunes qui ont un TSA, sont âgés de 14 à 18 ans et fréquentent une école secondaire.
Aucun service de garde ne sera fourni.
Comme certaines personnes souffrent d'allergies et d'intolérances diverses, nous vous demandons de ne pas utiliser de parfum, d'eau de Cologne, de lotion après rasage ni de produits parfumés comme les fixatifs ou les lotions pour le corps.
 Nous recommandons à tous les participants de consulter leur médecin avant le début de toute activité physique. En s'inscrivant ou en participant à un programme ou à une activité d'Autisme Ontario, les participants reconnaissent que leur participation aux activités proposées s'effectue sur une base volontaire et qu'ils sont prêts à assumer tous les risques de blessure ou de décès pouvant résulter de ces activités.

Seules les inscriptions annulées avant 17 h, le 19 mai 2018, seront remboursées.
 **Vous désirez parler à quelqu'un en français? Quincy Beauregard: quincy@autismontario.com**
When & Where

Courtyard by Marriott Toronto Mississauga/Meadowvale
7015 Century Ave
Mississauga, Ontario L5N 7K2
Canada

Saturday, 26 May 2018 from 1:00 PM to 5:00 PM
Add to my calendar
Organizer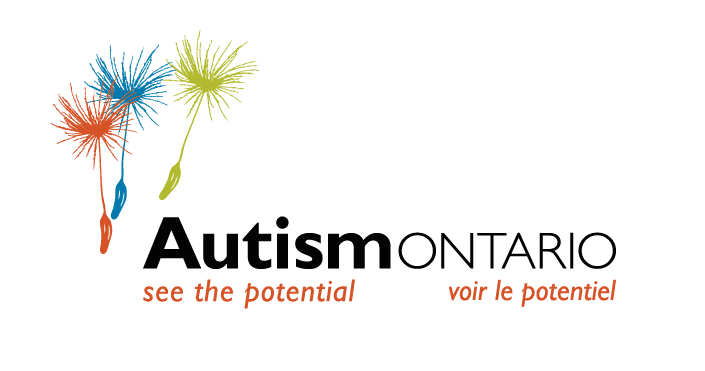 Autism Ontario's Central West Region includes:
- Halton (including Burlington, Georgetown, Milton, Oakville and surrounding areas)
- Peel (including Brampton, Mississauga, Orangeville and surrounding areas)
- Waterloo (including Cambridge, Kitchener, Waterloo and surrounding areas)
- Wellington (including Guelph and surrounding areas)
General FAQ
1.) Do I need to print out ticket or email confirmations to attend this event?
For most of our events there is no need to print anything, unless the event specifies otherwise.  When you arrive at the event, you will have to check in at the registration desk.  You will be asked for your name and how many people are attending with you.  That's all.


2.) Do I need to bring proof of diagnosis?
No, not needed.  Again, just check in at the registration desk and enjoy the event.


3.) Is there a cost to attend this event?
Many of our events are free of charge because the cost is covered by Autism Ontario's Potential Programme, in partnership with Ontario's Ministry of Children & Youth Services and the local Autism Ontario Chapter.  If there is a cost, you will see it on the registration page when you select how many ticket you want.


4.) Do I need to be a member of Autism Ontario to register and participate?
No.  While membership does provide other great opportunities, events provided through Autism Ontario's Potential Programme are open to all families of children with ASD, under the age of 18, who reside in Ontario.
Jennifer Dent
Autism Ontario
Community Events Supervisor
1179 King Street West, Ste 4
Toronto ON M6K 3C5
(226) 748-3372
jennifer@autismontario.com
****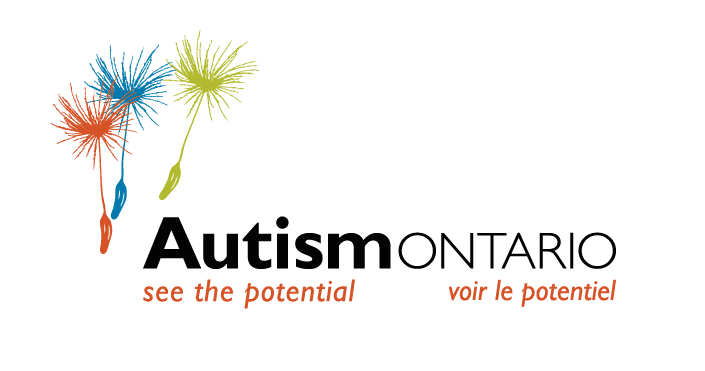 La région du Centre-Ouest d'Autisme Ontario comprend les secteurs suivants:
- Halton (y compris Burlington, Georgetown, Milton, Oakville et périphérie)
- Peel (y compris Brampton, Mississuaga, Orangeville and et périphérie)
- Waterloo (y compris Cambridge, Kitchener, Waterloo et périphérie)
- Wellington (y compris Guelph et périphérie)
Questions fréquemment posées
1.) Est-ce que je dois imprimer les confirmations ou billets reçus par courriel pour assister à cette activité?
Non, vous n'avez rien à imprimer. À votre arrivée, vous devrez vous présenter au comptoir d'inscription. On vous demandera votre nom et le nombre de personnes qui vous accompagnent. C'est tout!


2.) Dois-je apporter une preuve de diagnostic?
Non, ce n'est pas nécessaire. Présentez-vous au comptoir d'inscription et profitez de l'activité.


3.) Est-ce qu'il y a un coût d'entrée à cette activité?
Presque toutes nos activités sont offertes gratuitement parce que les frais d'inscription sont payés par le programme Potentiel, d'Autisme Ontario, en partenariat avec le ministère des Services à l'enfance et à la jeunesse de l'Ontario. S'il y a des coûts à débourser, cela sera indiqué sur la page d'inscription lorsque vous sélectionnerez le nombre de billets dont vous avez besoin.


4.) Est-ce que je dois être membre d'Autisme Ontario pour m'inscrire et participer?
Non. Le fait d'être membre vous donne accès à d'autres possibilités très intéressantes, mais les activités proposées dans le cadre du programme Potentiel, d'Autisme Ontario, sont ouvertes à toutes les familles d'enfants de moins de 18 ans ayant un TSA, qui résident en Ontario.
Jennifer Dent
Autism Ontario
Community Events Supervisor
1179 King Street West, Ste 4
Toronto ON M6K 3C5
(226) 748-3372
jennifer@autismontario.com