About this Event
(Please scroll down for English )
AutismeCréatifs
Une célébration extraordinaire qui réunit les mondes de l'autisme, de l'art et des neurosciences. Nous sommes ravis de mettre en valeur l'ampleur de la diversité de l'expression artistique des membres de la communauté autiste locale.
Cocktail pré-spectacle: 17h00 – 19h00
Exposition et performances: 19h00 – 20h30
Gratuit - Inscription recommandée
Les visiteurs sont encouragés à:
Portez des chaussures à semelles souples
Ne pas utiliser de parfum
Apportez ses objets personnels pour que l'événement soit agréable (p. Ex., Un casque antibruit, etc.)
Informations supplémentaires concernant le site:
Comment accéder facilement à la salle Nordheimer: Nous vous recommandons d'utiliser l'entrée Nordheimer dédiée située au 363 St. Jacques Ouest (au lieu de l'entrée principale de l'hôtel). Une fois les deux portes franchies, continuez tout droit et passez un banc recouvert de velours rouge jusqu'à un petit passage à gauche où se trouvent deux ascenseurs. Prenez l'ascenseur jusqu'au cinquième étage.
Transport en commun: Metro Square Victoria (OACI) - suivez les panneaux en direction de la sortie rue Saint-Jacques. De là, il se trouve à un petit pâté de maisons vers l'est, le long de Saint-Jacques Ouest.
Portier/guide/accompagnateur: Des étudiants volontaires seront postés aux entrées et tout au long de l'événement pour guider les participants vers les différents espaces
L'aménagement: L'ascenseur s'ouvre sur le foyer où se trouve un piano. À gauche du foyer, il y a une grande salle où se tiendra l'exposition principale, qui comprend des stations d'art, des stations audio / vidéo et des spectacles. À droite du foyer se trouve une autre pièce qui présentera également d'autres stations d'art. Au bout du foyer, il y a un escalier qui mène à une petite réception et à une terrasse extérieure (celle-ci ets accessible si la température le permet). Cet étage est également accessible par ascenseur. Les salles du rez-de-chaussée sont recouvertes de moquette avec un motif principal en noir et blanc. Il y a des toilettes dans les deux passages entre le Foyer et la Salle de repos. Il y a des toilettes accessibles aux fauteuils roulants au fond du foyer.
Station silencieuse: Une salle séparée au quatrième étage appelée A. Fraser servira de répit tranquille avec quelques chaises et tables. L'accès peut se faire par l'ascenseur ou par les escaliers situés au fond du Foyer. Si vous prenez les escaliers, lorsque vous arrivez au quatrième étage, tournez à gauche et c'est la deuxième pièce à gauche.
__________________________________________________________
AutismCreates
An extraordinary celebration that bridges the worlds of autism, art and science of the brain, we are delighted to showcase the breadth of creative expressions from our autism communities.
Pre-show cocktail: 5 pm – 7 pm
Exhibit and Performances: 7 pm – 8:30 pm
Free - Registration recommended
Visitors are encouraged to:
Wear soft-soled shoes
Go scent-free
Bring items that ensure this will be an enjoyable and comfortable event (i.e., noise-cancelling headphones, etc.)
Additional site information:
How to reach the Nordheimer room with ease: We recommend using the dedicated Nordheimer entrance at 363 St. Jacques Ouest (instead of the main Hotel entrance). Once through the two sets of doors, continue straight past a bench covered in red velvet to a short passage on the left where there are two elevators. Take either elevator to the fifth floor.
Public transit: Metro Square Victoria (OACI) - follow the signs toward St. Jacques street exit. From there, it is a short block eastward along St. Jacques Ouest.
Ushers: Volunteers will be stationed at entrances and throughout the event to help guide attendees to the different spaces.
The layout: The elevator opens up to the Foyer where there is a piano. To the left of the Foyer, there is a large room where the main exhibition will take place, including art, audio, video and virtual reality stations, and live performances. To the right of the Foyer is another room that will also showcase more art. At the end of the Foyer, there is a staircase that leads up to a small reception area and an outdoor terrasse (access is weather-permitting). This upper floor is also accessible by elevator. The rooms on the Foyer floor are carpeted in a mostly black and white busy patten. There are washrooms in the two passage ways between the Foyer and the Quiet Station. There is a wheelchair accessible washroom at the far end of the Foyer.
Quiet Station: A separate room on the fourth floor called A. Fraser will serve as quiet respite with some chairs and tables. Access can be via the elevator or by the stairs at the far end of the Foyer. If you take the stairs, when you arrive at the fourth floor, turn left and it is the second room to your left.
Live performances: Live performances will be announced prior to starting.
ARTISTES PARTICIPANTES ET DÉCLARATIONS
PARTICIPATING ARTISTS AND STATEMENTS
Artistes interprètes ou exécutants
Performers
STEVEN ATME (pianist/singer): Nous venons tous de nombreux mondes différents: personnes, races, religions et même diagnostics de besoins spéciaux. Beaucoup naissent avec des capacités autres que des handicaps. Leurs véritables capacités définissent ce qu'ils sont aujourd'hui. Je crois que grâce à l'amour, aux soins, au soutien, à la foi et au soutien des familles de personnes spéciales, cela permettra aux personnes spéciales d'offrir tout leurs talents en les accompagnant dans le développement de la confiance en soi et de ne pas craindre e monde. Le reste dépend d'eux. Même s'il existe des non-verbaux, des personnes spéciales s'expriment et communiquent à travers leurs talents et leurs compétences. C'est même à la société de les accepter en tant que personnes, de leur donner des chances et un soutien continu. En fin de compte, à l'instar des parents de personnes spéciales, tout le monde fait une différence. Des personnes spéciales peuvent faire la différence. Donnez-leur une chance et vous verrez. Un talent représente une personne. Une composition, un message. Un rêve peut devenir réalité. Ça commence avec eux.
We all come from many different worlds as people, race, religion and even different diagnosis of special needs. Many are born with abilities than disabilities. Their true abilities are what make people the way they are today. I believe through love, care, support, faith and support from special people's families, that'll develop self-confidence, not fear the world and go with what special people have to offer. The rest is up to them. Even if there are those who are non-verbal, special people express themselves and communicate through talents and skill. It's even up to society to accept them as people, give them chances and continuous support. In the end like special people's parents, anyone made that difference. Special people can make a difference. Give them a chance and you'll see. A talent represents a person. A composition, a message. A dream can come to life. It begins with them.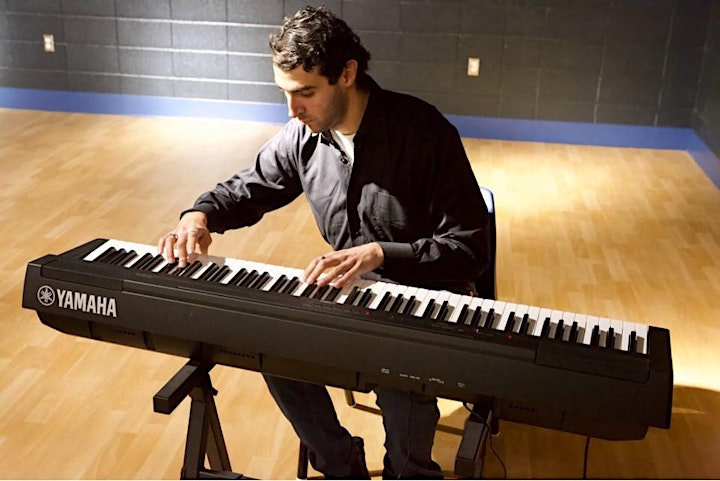 CLAUDIO TAMBURRI : Born and raised in Montreal, Quebec, Claudio Tamburri holds a Bachelor's degree with a major in theatre from Concordia University. Claudio has had a passion for the performing arts ever since he was small, with his first acting experience at age eleven in an elementary school play called "Stone Soup. He made his on-camera debut in a short film called "The Forgotten Ones", about teens trapped in a school after an alien invasion. Claudio not only had an important role in the film, but also co-wrote the film with three other students who are also in the spectrum. Claudio also performed in the 2009 Fringe Festival called "True Feelings" and at the Mainline Theatre in production called "Rachel at Risk". Each of these plays and the film was directed by Jesse Heffring. Claudio will make his solo performance debut at AutismCreates in Montreal and at the Toronto Fringe Festival to raise awareness of people on the spectrum and who have trouble finding and maintaining jobs in today's world.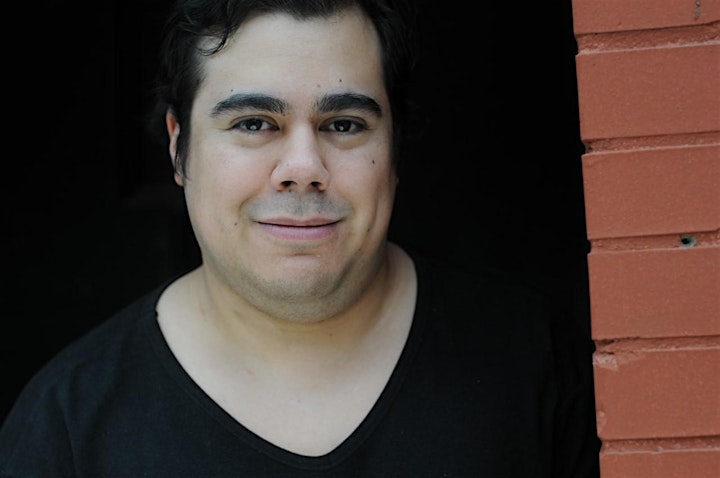 Emmanuel Katalifos (Manoli) has had a special connection with - and passion for - classical music since he was a very young child. He has perfect pitch. He is 17 years old and has attended Giant Steps since the age of 4.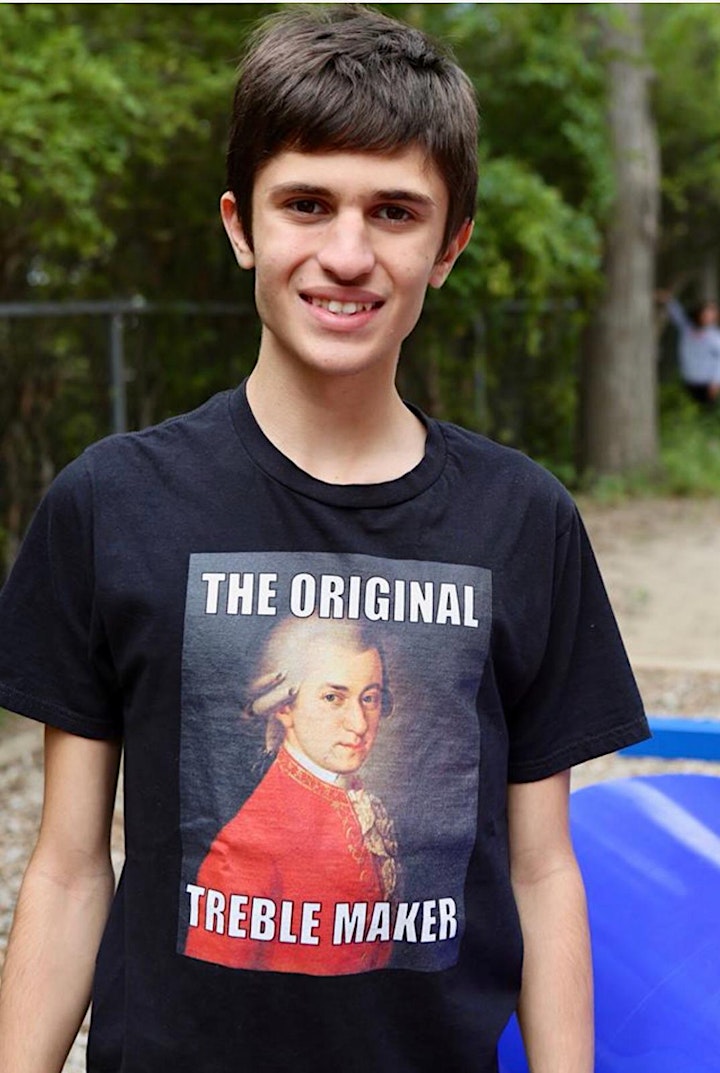 Ashley Seguin (chanteuse/singer)
Hunter McLean (singer/songwriter/artist) - statement in Artists section below
Poetry slammers:
WILLYAM BOILEAU
MARC ANTOINE BOLDUC
DAVID VALLEÉE
LIM BRUNET
BRUNO DESJARLAIS
Artistes (peinture, dessin, numérique, photo et vidéo)
Artists (paint, pencil, digital, photo and video)
ASPIGURL: Une bande dessinée hebdomadaire en ligne mettant de l'avant la voix de personnes autistes à travers des anecdotes ou des réflexions de la vie quotidienne. Bien que principalement faite par et pour des personnes autistes, son objectif est également de communiquer l'expérience vécue aux non autistes.
A weekly webcomic comic putting forward the voice of autistic people through anecdotes or reflections from everyday life. Although it is mostly made by and for autistic people, its goal is also to communicate the lived experience to non-autistic people.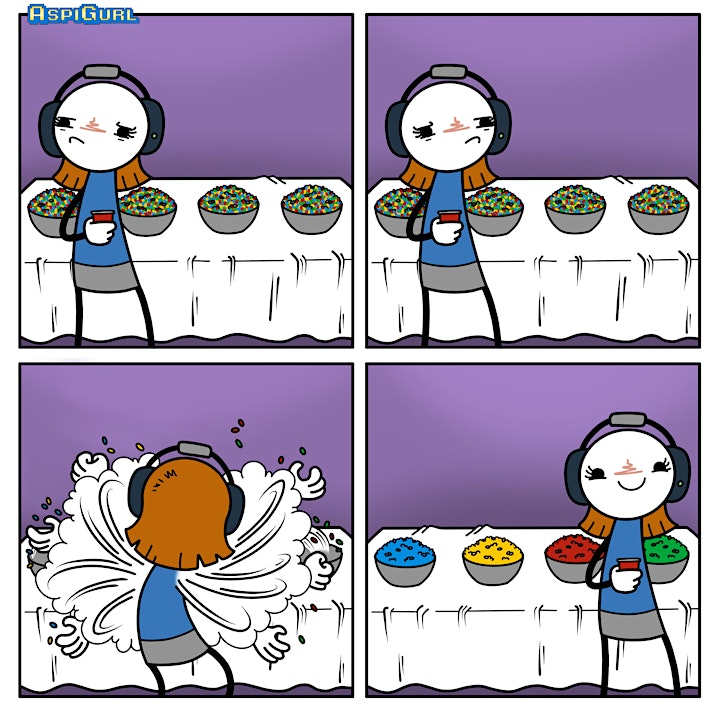 THE BIG BLUE HUG: Son art est inspiré par des conversations sur les petits succès de la vie avec un garçon autiste qui a trouvé sa voix dans le dessin. Inspirant et unique, The Big Blue Hug célèbre La VIE à travers la beauté des couleurs, la magie de la lumière et le pouvoir de la connexion humaine.
Art inspired by conversations about life's little successes with an autistic boy who found his voice through drawing. Inspirational and unique, The Big Blue Hug celebrates LIFE through the beauty of colour, the magic of light, and the power of human connection.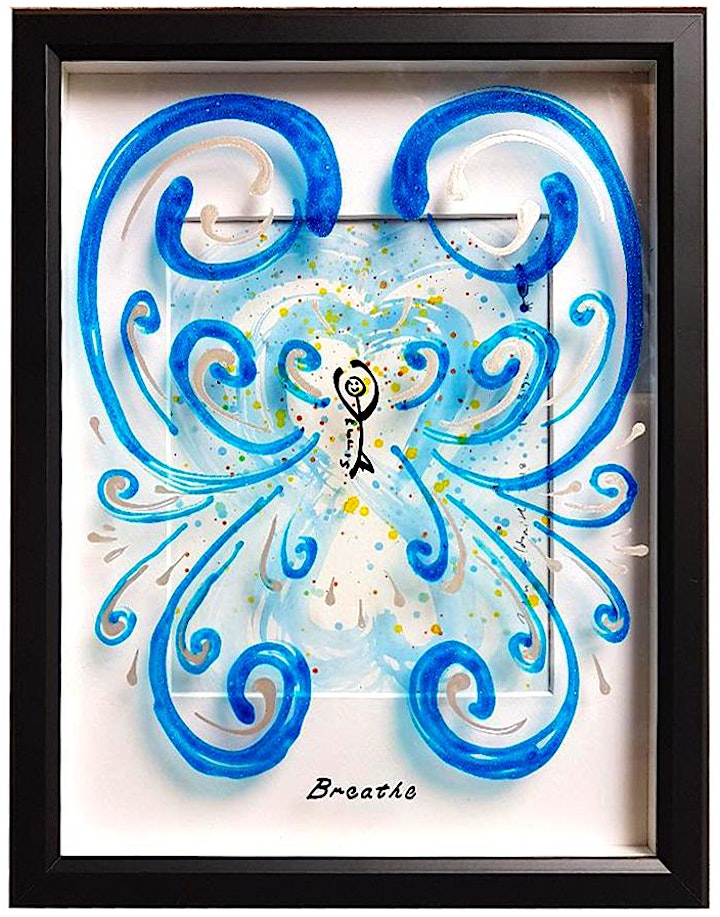 ERIC BENT: Eric Bent is an artist, animator, filmmaker and musician based in Montreal, Quebec, Canada. Born in 1988 in Gatineau, Quebec, Eric studied Film Animation at Concordia University, where he graduated with a BFA in 2012. His art revolves around his lifelong fascination with animals, fantasy and mythology and is informed by the 1980's DIY punk ethos. He currently does production work for the Montreal-based organization Spectrum Production (in which he is also on the Board of Directors) as well as doing outside work in the animation and comics field.
My work has been shown at numerous international film festivals such as The Sprout Film Festival in New York (where one of my films was shown in the Metropolitan Museum of Art) and Oska Bright in the UK. I have had a profile written about me in the Concordian in Montreal and my involvement in Spectrum Productions has been written about in the Montreal Gazette and showcased on the CBC.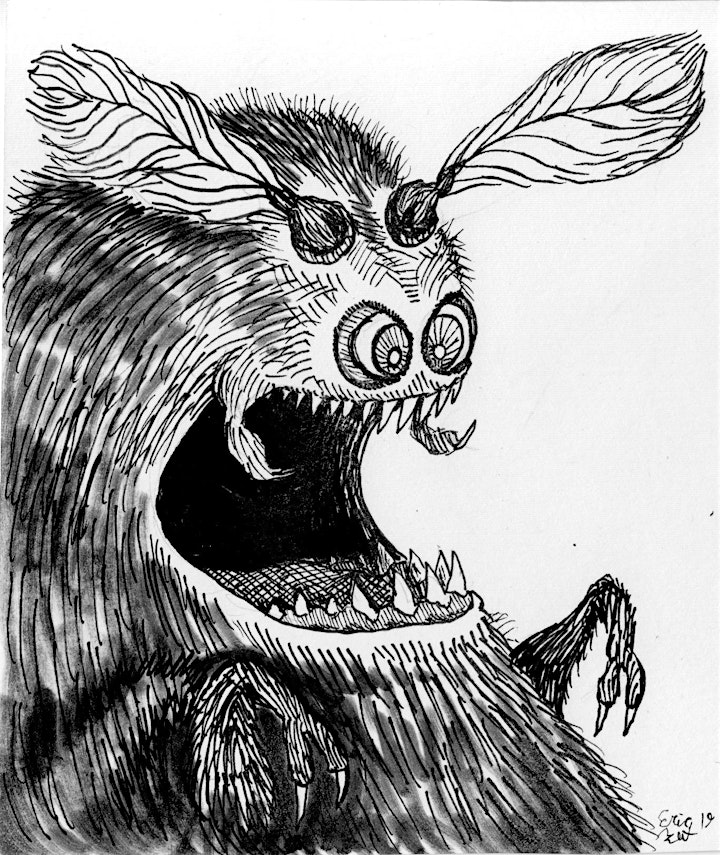 AARON BOUMA Born and based in Woodstock, New Brunswick Canada, I was diagnosed with autism at three and Aspergers at 13. I have been building military models from scratch by pictures and using visual spacial skills since 2004. I have a personal inventory of over 300 wooden model firearms, tanks, aircrafts and grenades from WWI to the present day. I am a military specialist for Carleton County, owner of my own business, Boumawoodworks and Vice Chair of Autism Family Friendship Group in Woodstock. I give war history presentations to local schools, as well as autism presentations. I am a recipient of the Disability Awareness Week Award from the provincial government, and I am a very strong inclusion activist.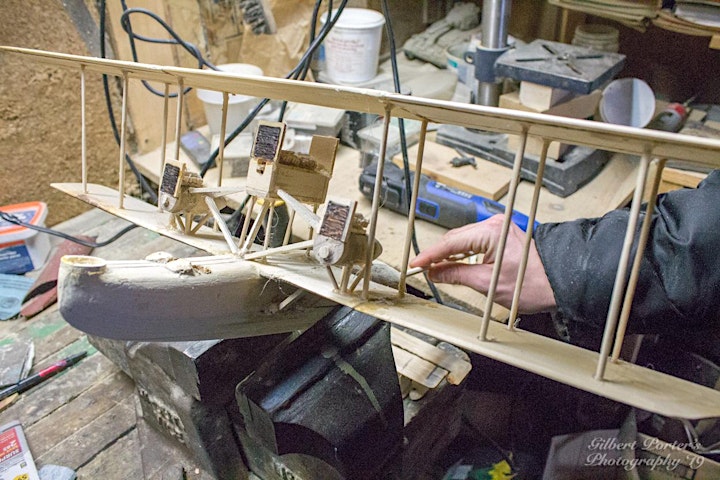 ALEX CARRIERE (AKA MANGEKKO JONES): Je travaille surtout avec les éléments pour lesquels je crois que cela fera une bonne photo. L'élément ambigu est involontaire mais j'apprécie; ils peuvent avoir un contexte ou une signification différente pour chaque spectateur.
I mostly deal with what I think fits in the photo. The ambiguous element is unintentional but I enjoy it; they can have a different context or meaning to each individual viewer.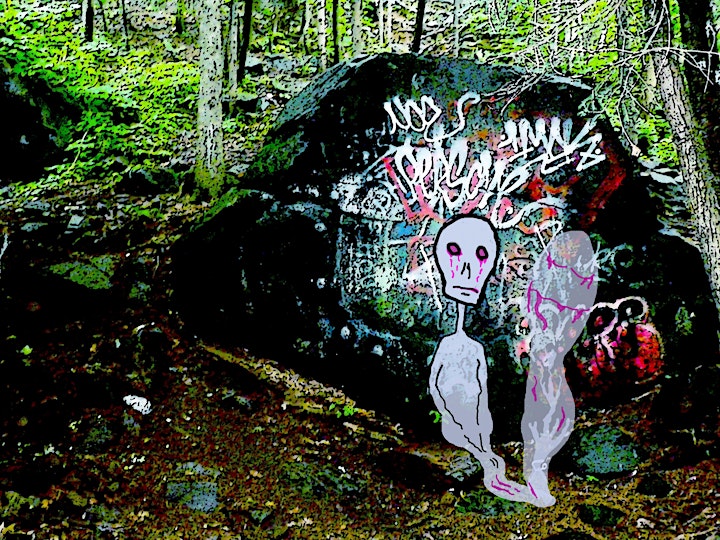 BRIGITTE DIONNE: Brigitte Dionne est une illustratrice de Montréal avec un penchant pour l'historique et le fanastique. Venant d'une famille créative, Brigitte grandit avec les bandes dessinés Franco-Belges et les mangas. Inspiré par les images de son enfance, Brigitte crée autant des personnages détaillés que des illustrations minimalistes.
Avec cette exposition, je souhaite établir une connection plus positive avec mon identité autiste et aider à réduire la fausse information qui l'entour. En démontrant ma passion créative avec d'autres gens autistes, on peux montrer aux gens que l'expérience autiste est unique pour chacun et chacune de nous.
Pour moi l'exposition est une opportunité non seulement pour montrer mes oeuvres mais aussi de m'impliquer davantage dans la communauté autiste, afin d'établir plus d'autoreprésentation pour la cause. Je crois fortement que le débat pour les autistes ne peux pas avancer sans les autistes eux-même, car les gens croient souvent que nous ne pouvons pas nous exprimer pour nous-même. Avec cette exposition, j'espère informer les gens sous le divertissement de l'art.
Brigitte Dionne is a Montreal illustrator with a penchant for history and fantasy. Coming from a creative family, Brigitte grew up with Franco-Belgian comics and manga. Inspired by the images of her childhood, Brigitte creates as many detailed characters as minimalist illustrations.
With this exhibition, I want to establish a more positive connection with my autistic identity and help reduce the false information that surrounds it. By demonstrating my creative passion with other autistic people, we can show people that the autistic experience is unique to each and every one of us.
For me the exhibition is an opportunity not only to show my works but also to get more involved in the autistic community, in order to establish more self-representation for the cause. I strongly believe that the debate for autistic people can not move forward without the autistic people themselves, because people often believe that we can not express ourselves for ourselves. With this exhibition, I hope to inform people under the entertainment of art.
LUCILA GUERERRO Chaque personne représente pour moi un mystère unique. Dans ce sens, la question sur la complexité de l'esprit de l'être humain me pousse à explorer la nature humaine, par le biais du portrait. Je perçois le Monde de manière parcellaire et je l'analyse par fragments. Un à un, les mots et les actes des autres comportent fréquemment des signes à déchiffrer de façon structurée et logique. Je suis aussi sensible à l'injustice, la contradiction et l'absurdité. Je conçois mes œuvres picturales pour rendre compte de cette constante lecture. Pour questionner le Monde et sa hiérarchie, ses jugements, ses codes, ses valeurs. Sans doute ma création serait mon armure, une protection pour survivre ou défendre ma nature alors que je me vois comme une étrangère qui tente de conserver envers et contre tous, l'intégrité de son identité. Militante, je conteste surtout, ce que j'appelle « le mythe de la normalité »
Each person represents for me a unique mystery. In this sense, the question about the complexity of the spirit of the human being pushes me to explore human nature, through portraiture. I perceive the world in a pieces way and analyze it in fragments. One by one, the words and actions of others frequently include signs to decipher in a structured and logical way. I am also sensitive to injustice, contradiction and absurdity. I conceive my pictorial works to reflect this constant reading. To question the world and its hierarchy, its judgments, its codes, its values. No doubt my creation would be my armour, a protection to survive or defend my nature while I see myself as a stranger who tries to keep - against all - the integrity of its identity. Militant, I challenge above all, what I call "the myth of normality".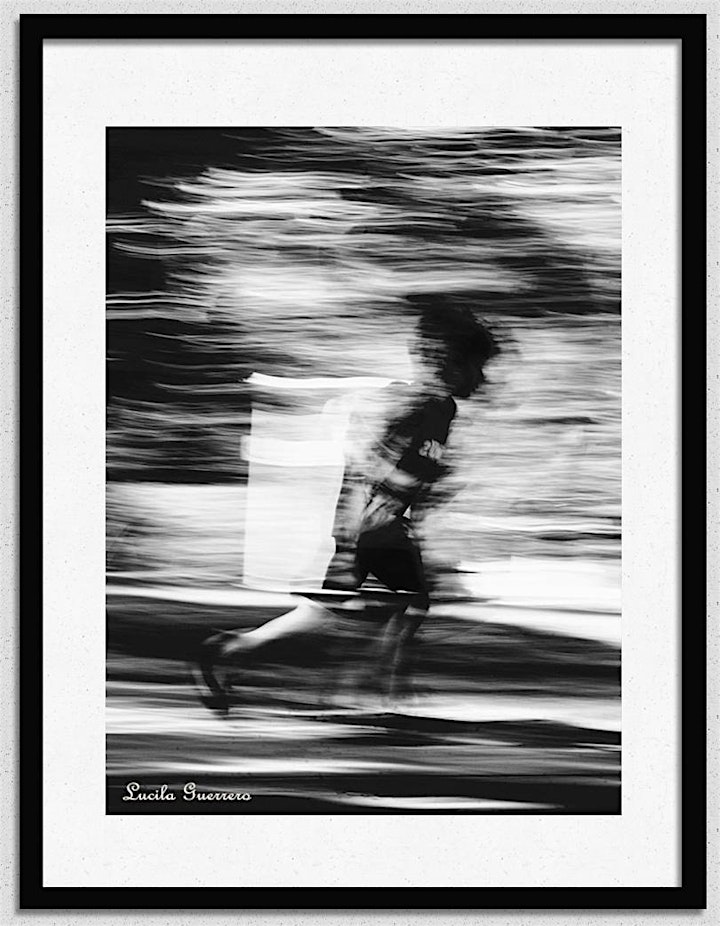 Dr. BANAFCHEH HEJAZI: À titre de médecin qui tâte également du documentaire, j'ai eu la chance au cours des années de faire converger mes deux passions. Après un film sur la dépression chez les médecins (LES MÉDECINS PLEURENT AUSSI), j'en suis à développer un projet sur le désordre d'anxiété sociale chez les adolescents (LES DÉMONS INTÉRIEURS). Le documentaire LA BELLE DIFFÉRENCE est le fruit d'une longue démarche de fréquentation de 4 jeunes de l'école Évangéline qu'il m'a été donné d'apprendre à mieux connaître au fil des mois. Comme créatrice, j'attache une grande importance à cette prise de parole de la part de mes personnages à qui je propose de se dévoiler et de tendre des perches sur la place publique. Scientifique engagée et humaniste dans l'âme, l'art documentaire me permet de communiquer et de bâtir des ponts entre la connaissance et les êtres humains.
ALEX KOWALCZYK I first started drawing when I was very young, about five years old. What inspired me to do so was my own imagination. I wanted to put it on paper. Drawing always put me at ease and it always brought me tremendous joy. Once my passion for history began, I started to draw historical figures in my own style. These drawings reflect how I see them. I took my two passions and combined them. I tend to choose to draw the people in history who have made an impact on the world in some way.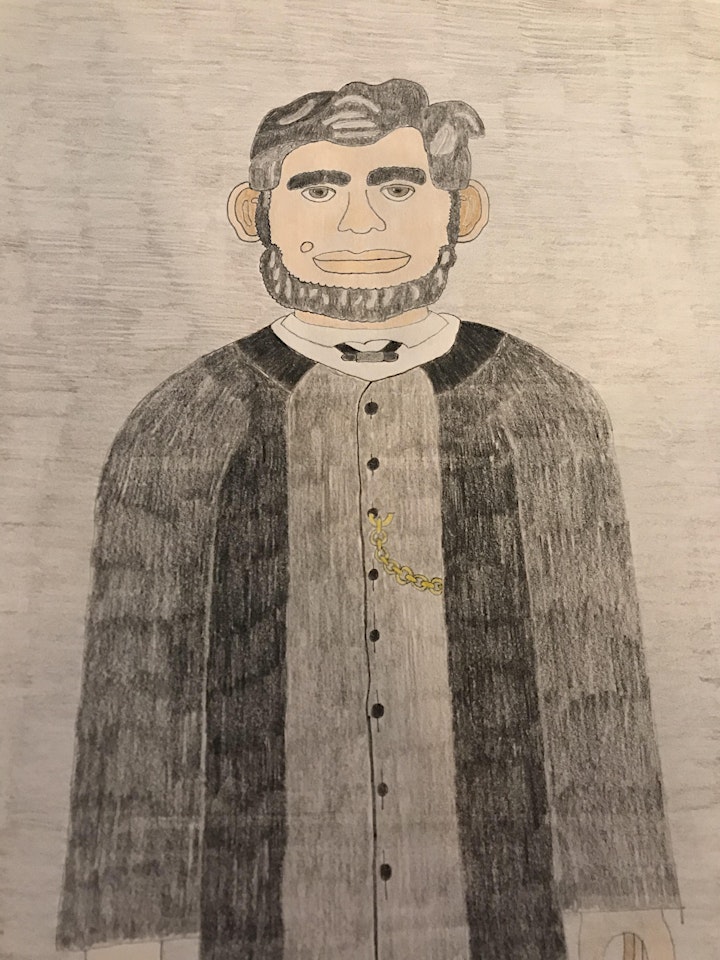 BENJAMIN LACHAPELLE Animals are in my brain all the time. They make me so happy. I like to learn everything about animals, what they look like, what they eat, how they talk, how they grow and live. I love all animals, even the ones that scare me sometimes. Animals can also be funny too. I want to save all animals that are going to be extinct. I wish I could have a zoo in my house. I make art about animals because the animal world is better than the human world. When I draw, paint or sculpt animals, I have peace.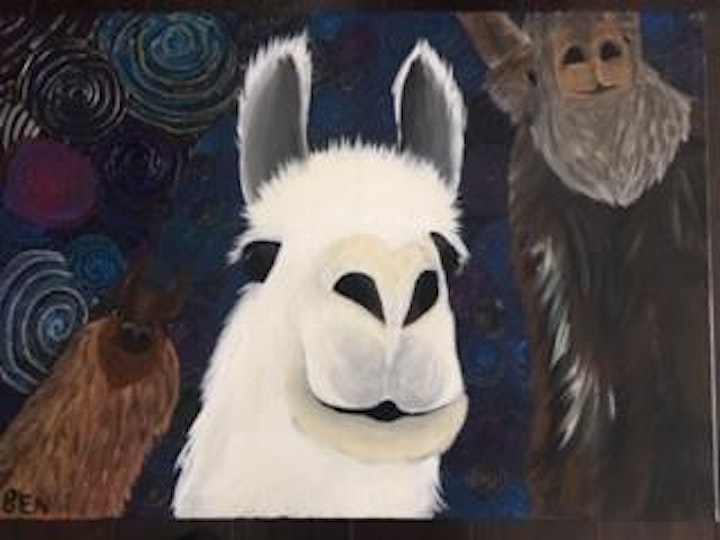 ANDREAS KURZ I would describe my photography as being very colourful and slightly saturated while also having a gritty texture to them. As a photographer I also try to capture the emotion, essence and lighting of the environment especially when shooting a musical event or festival. I want the viewers to feel like they were there watching and listening to the musicians themselves. In my portraits I try to capture as much detail in the face as possible by diluting the effect of the sometimes harsh shadows I must deal with.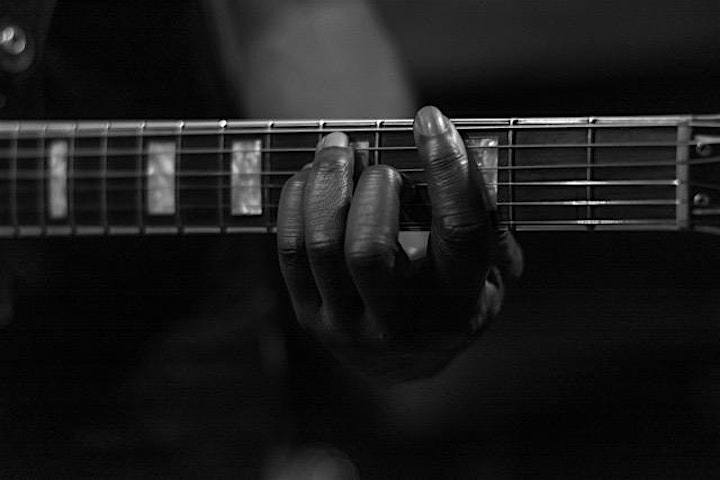 ROBIN MAHAR (AKA VACUUM MAN): Robin Mahar est un réalisateur autiste âgé de 23 ans. Il a commencé à créer des films afin de revisiter ses aventures d'adolescent lorsqu'il s'est parfois sauvé de ses parents pour aller dans un commerce de singe. Ces premières vidéos ont permis de créer un dialogue entre Robin et ses parents sur les frontières, la sécurité et l'autonomie. Robin a également un amour de longue date pour les aspirateurs, d'où la création de Vacuum Man, un personnage qui perpétue la tradition de ses aventures et de ses visites au commerce de singes du foyer à l'espace.
Robin Mahar is a 23-year-old autistic film maker. He began creating movies as a way to revisit adventures he had as a teenager when on occasion he slipped away from his parents to get into monkey business. These early videos helped create a dialog between Robin and his parents about boundaries, safety and autonomy. Robin also has a lifelong love of Vacuums, hence the creation of Vacuum Man, a character who continues the tradition of monkey business and adventure, from the home front to outer space.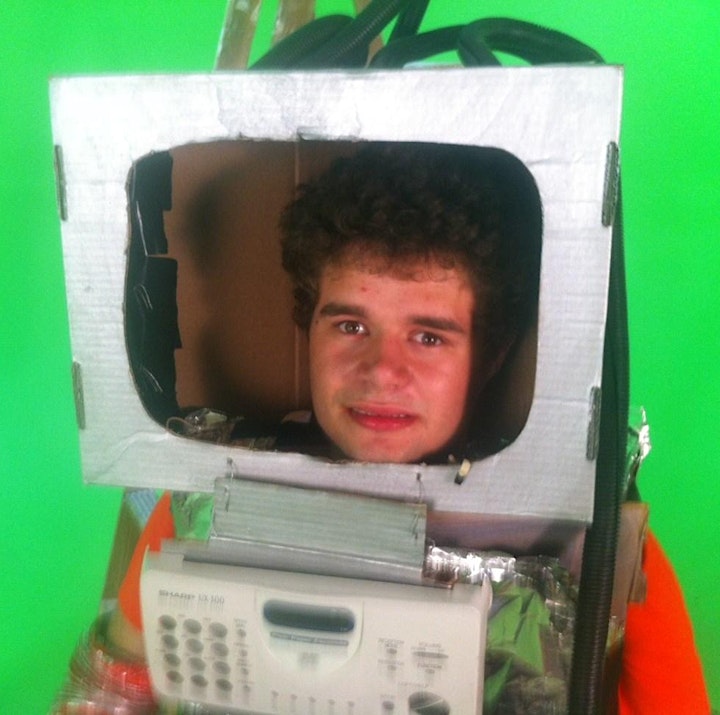 JOSEFINA MARANZANO: I am a visual artist originally from Latin America, established and working in Quebec since 2004. My background education is in medical sciences, which has given me a different perspective during the development of my visual arts activity and career. I work part- time as an anatomy professor and a brain medical imaging researcher. The rest of my time, I paint using acrylic and mixed media. I love complexity; life is complex. As a result, all my paintings have several layers, even when the final product seems very simple. I do not believe that "more is better", it is not a question of quantity. Nevertheless, more complexity gives the chance, to different people, to appreciate different aspects and details of my work.
Paintings on display at AutismCreates will be from a group of 12 paintings entitled "Above the clouds". This group of painting was created for Autism Awareness Month (April 2017). The project title is taken from of a quote by Therese of Lisieux "above the clouds the sky is always blue" which I found to be a perfect representation of how humans, despite our differences, are all similarly human. This is true for people living with autism spectrum disorders. If we are patient enough to understand the ways in which their brain works and observes reality around them, then we may interact, communicate and see how people with autism are like us, just with a brain that functions in a different way. A brain that sees the world through different color glasses. My paintings try to capture the neuronal network (to represent that special functionality), the babies (since this is the way they are from birth), and the whole brain (organ of interest in this particular way of being).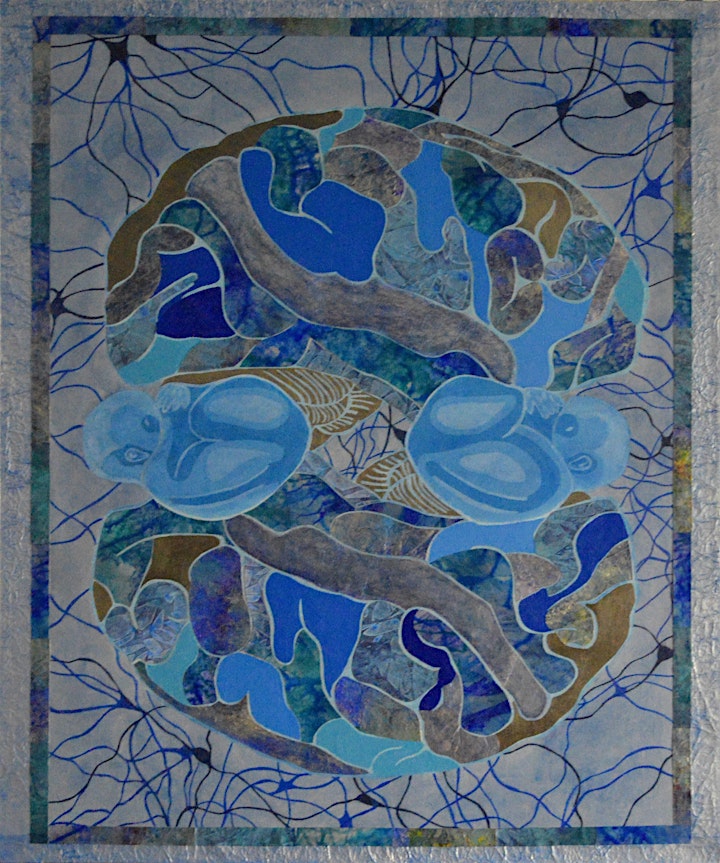 HUNTER McLEAN: Mon travail explore les relations humaines avec les animaux et le monde naturel. Les paradigmes de notre positionnement dans la nature origine de la spiritualité, de la religion, de la science et de la culture pop; je cherche à subvertir nos récits dominants et à perturber notre compréhension de la nature, des animaux et de nous-mêmes.
My work explores human relationships with animals and the natural world. Paradigms of how we place ourselves within nature originate from spirituality, religion, science, and pop culture; I seek to subvert our dominant narratives and upset our understandings of nature, animals, and ourselves.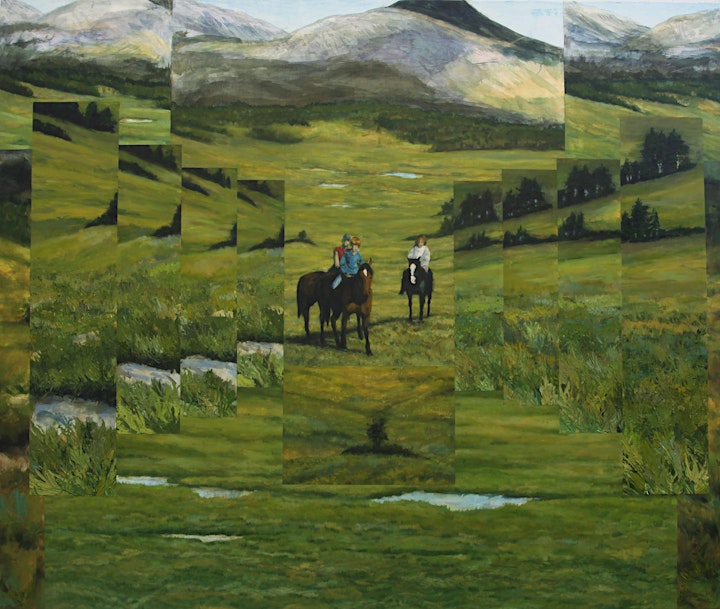 GE QIAO: Je fais les dessins digitales ou traditionnels, l'écriture et la musique. Mes œuvres sont dès-fois basés sur ma fantaisie de la beauté idéale dans mon rêve. Aussi sur la réflèction de mon monde d'intime comme mon émotion, surtout négatives. Sur la réflexion sur le but de la vie, la solitude, l'isolation, afin de de m'exprimer cette peine aux autres. Je souffre de la dépression et me questionne souvent le sens de l'existence. Et finalement, je vois que s'il existe aucune valeur d'existence et tout est s'éteindre un jour, art est le seul qui laisse de la trace dans ce monde ou dans le mémoire des gens. Alors l'art devient pour moi le seul sauveur face à cette horreur de l'existence.
I make digital or traditional drawings, writing and music. My works are, from time to time, based on my fantasy of the ideal beauty in my dream. Also as a reflection of my private world as my emotions, which are especially negative. On the reflection on the purpose of life, loneliness, isolation, in order to express this pain to others. I suffer from depression and often question the meaning of existence. And finally, I see that if there is no value to existence and everything is extinguished one day, art is the only one that leaves a trace in this world or in the memory of people. Then art becomes for me the only savior in the face of this horror of existence.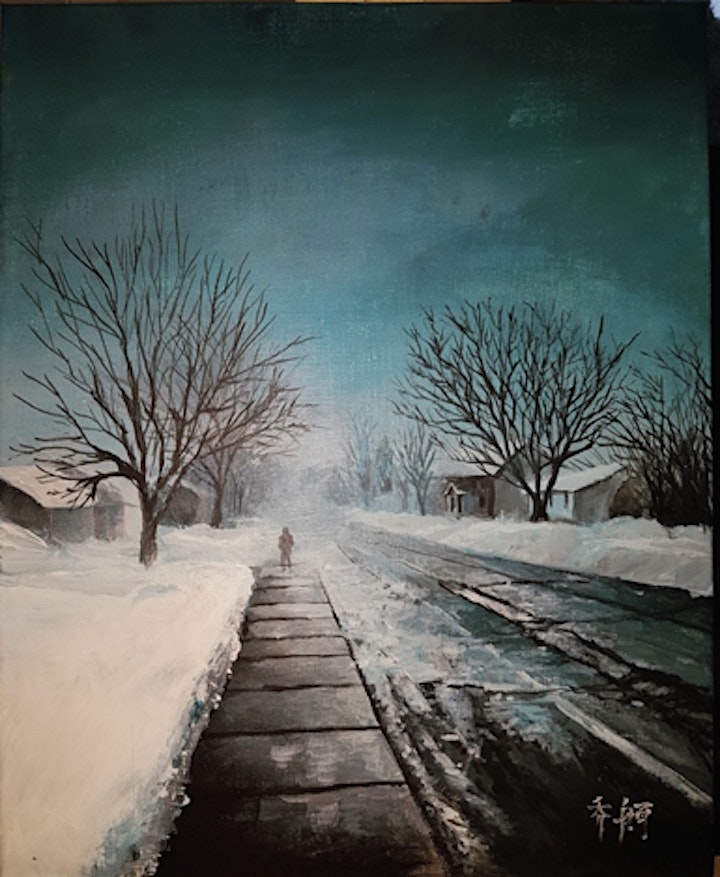 REMROV: Depuis 2010, je me spécialise dans les dessins réalistes d'animaux au crayon. Je suis un grand amoureux des animaux. En raison de mon autisme, j'ai toujours eu des difficultés à communiquer avec les gens, surtout quand j'étais plus jeune. Les gens peuvent être très imprévisibles et déroutants. Les animaux sont le contraire, ils sont francs, honnêtes et ne vous jugent pas par votre apparence. De plus, les animaux n'utilisent pas les mots comme langage. Les mots ont toujours été très déroutants pour moi. Je me suis toujours sentie en sécurité avec les animaux et je me suis connectée à eux d'une manière très spéciale. J'ai le besoin profond de les protéger.
Travailler sur un dessin d'animal me fait me sentir calme. Mon but est de capturer vraiment leur âme, de montrer leur puissance intérieure et leur sagesse. Je veux que les gens voient à quel point ils sont spéciaux et les considèrent comme des êtres importants et des vies qui comptent.
Since 2010 , I specialize in realistic pencil drawings of animals. I'm a huge animal lover. Due to my autism I've always had difficulties connecting with people, especially when I was younger. People can be very unpredictable and confusing. Animals are the opposite, they are straight forward, honest and don't judge you by your appearance. Besides that, animals don't use words as a language. Words have always been very confusing to me. I have always felt safe with animals, and connect with them in a very special way. I have the deep need to protect them.
Working on a drawing of an animal makes me feel calm. It's my goal to really capture their soul, to show their powerful being and wisdom. I want people to see how special they are, and to see them as important beings and lives that matter.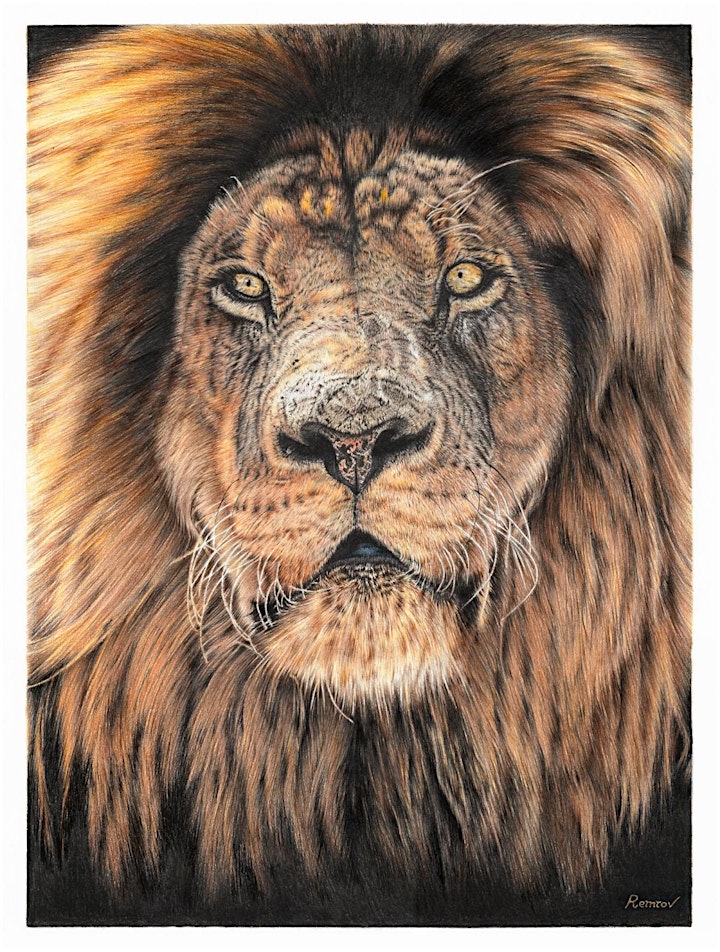 REMZI: Remzi Can Erdem est un sculpteur, illustrateur et animateur d'Istanbul. Il a terminé ses études de baccalauréat en sculpture et animation et sa maîtrise en sculpture. Ses œuvres ont été présentées dans divers festivals internationaux et il a participé à plusieurs expositions, foires et symposiums. Il vit actuellement à Montréal.
Remzi Can Erdem is a sculptor, an illustrator and an animator from Istanbul. He finished his Bachelors' degrees in sculpture and animation and his Masters degree in sculpture. His works have been shown at various international film festivals and he has attended several exhibitions, fairs, and symposiums. He currently lives in Montreal.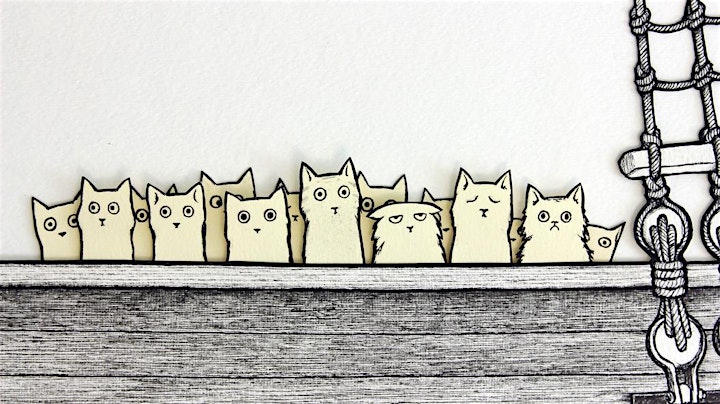 DAVID SAINT LAURENT J'ai commencé la modélisation en 2011, je suis très rapidement devenu talentueux. J'ai eu un contrat avec Société Autisme Région Lanaudière pour un court film d'animation pour lequel j'ai été récompensé du prix Claude-Masson en 2016. Tout cela s'est produit avant même de me consacrer aux études dans ce domaine.
I started digital modeling in 2011 and quickly developed a talent for it. I had a contract with Société Autisme Région Lanaudière for a short animation film for which I was awarded the Claude-Masson prize in 2016 and this all happened even before I went to study in this field.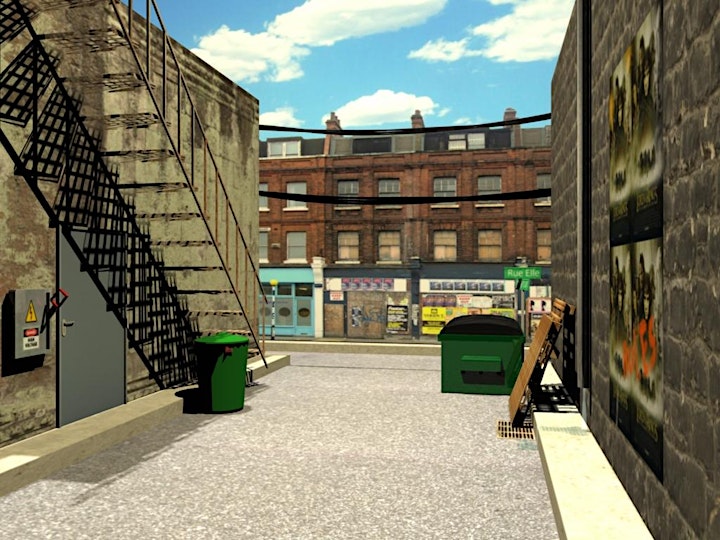 BENJAMIN TALBOT: Jai 16 ans, je suis autiste et j'ai une passion qui est le dessin, créer des histoires fictives, le manga. Tout le monde a un talent particulier, et je veux inspirer les gens à trouver le leur! Voici mon message : SVP n'ayez pas peur des personnes qui sont autistes, nous sommes que différents. De toute façon nous sommes tous différents. J'ai des rêves et je veux les réaliser.
I'm 16 years old, I'm autistic and my passion is drawing, creating fictional stories, manga. Everyone has a special talent, and I want to inspire others to find theirs! Here is my message: Please do not be afraid of people who are autistic, we are only different. Anyway, everyone is different in some way. I have dreams and I want to realize them.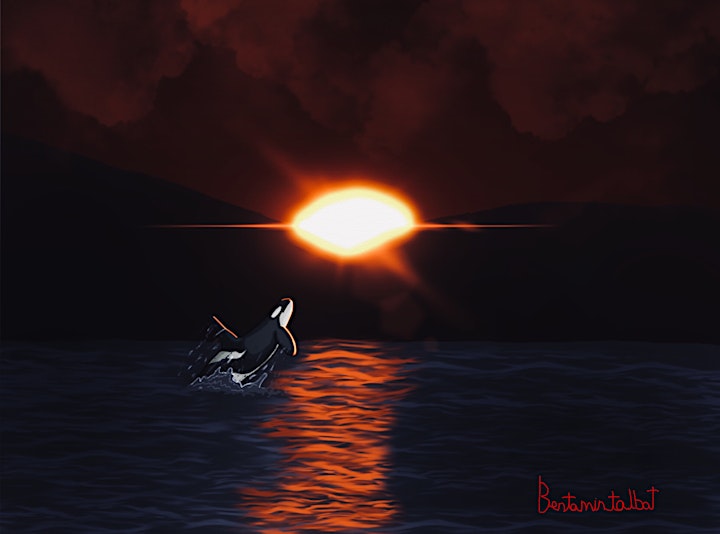 AGENCE TOPO - Dans la tetê : Le centre d'artistes montréalais TOPO est un laboratoire d'écritures et de créations numériques pour les espaces du web, de la performance et de l'installation. Son mandat est d'incuber, de produire et de diffuser des œuvres multimédias originales qui explorent les croisements interdisciplinaires et interculturels à travers les arts numériques.
Avec le soutien du Conseil des arts du Canada et de la Ville de Montréal, des projets de réalité virtuelle ont été créés au terme d'ateliers avec toute une équipe d'artistes en 2017 et 2018.
Dans la tête incorpore une dimension transmédia à la fois visuelle, littéraire, médiatique et spatiale, dont l'aboutissement sera la création d'expériences immersives avec une clientèle d'adolescents et d'adultes neurodivers. Ce projet multiplateforme, incorporant du travail de cocréation visuelle et sonore, des capsules web, des clips de réalité virtuelle et une installation collective à TOPO, se veut en faveur de la neurodiversité et de la reconnaissance positive de l'autisme.
Tout au long des ateliers, les participants ont été initiés à la démarche documentaire et à la production médiatique à travers la photo, la vidéo et les technologies de la réalité virtuelle. À travers les activités proposées, les participants ont eu l'occasion de créer des oeuvres médiatiques en utilisant des outils technologiques novateurs permettant de s'immerger dans des mondes sensoriels et créatifs riches.
Ce projet s'inscrit dans le cadre d'une initiative plus vaste de création documentaire et immersive, Les pieds en haut, visant à une meilleure compréhension de l'autisme.
AGENCE TOPO - Dans la tetê :The Montreal artist-run centre TOPO is a laboratory for digital writings and creations for web, performance, and installation spaces. Its mandate is to incubate, produce, and circulate original multimedia artworks that explore interdisciplinary and intercultural hybridizations in the digital arts.
With the support of the Canada Council for the Arts and the City of Montreal, virtual reality projects were created after workshops with a team of artists in 2017 and 2018.
Dans la tetê incorporates a transmedia approach that is visual, literary, media and spatial, the result of which is an immersive experience for neurodiverse teenagers and adults . This multi-platform project, incorporates visual and audio co-creation, web capsules, virtual reality clips and a collective installation at TOPO, that favours neurodiversity and positive recognition of autism.
During the workshops, participants were introduced to the documentary approach and media production with photo, video and virtual reality technologies. Participants had the opportunity to create media works using innovative technological tools to immerse themselves in rich sensory and creative worlds.
This project is part of a broader documentary and immersive creation initiative, Les pied en haut, to better understand autism.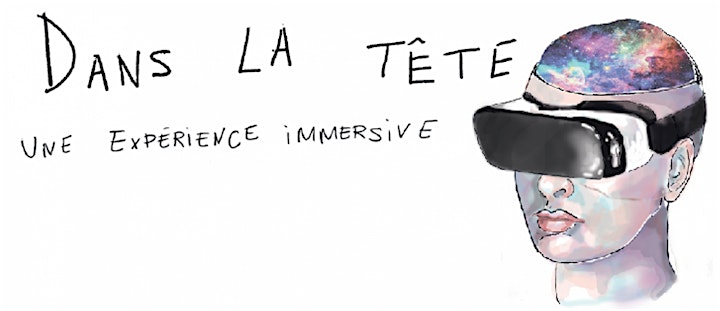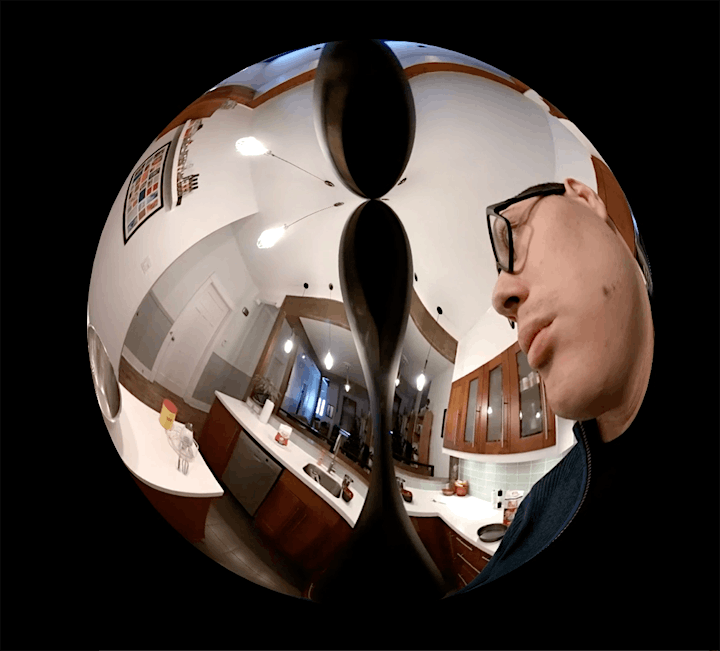 PATRICIA GEORGE-ZWICKER | Autistics Aloud, LifeSpans: "No wise fish would go anywhere without a porpoise." The Mock Turtle to Alice.
My neurodivergent brain creates varied and expressive art because I see, smell, taste, hear, touch and experience the world differently than most. Unlike me, it won't be forced into masking itself. Instead, it invites you through the looking glass to explore my autistic led self-expressions. Personal-art self is a patchwork of photography, poetry, pastels, and multi-media paintings that are all muse-driven. I never know how it's going to begin or end. It's an exciting and angst-filled process. My art follows muse instead of the rules. Work-art self is expressed in a grassroots print and digital magazine. Wearing multiple creative hats like Editor-in-chief and lead graphics designer allows me to be a facilitator for the stories of Canadian autistic people. Each piece is an authentic expression of myself acting as a snapshot into times, spaces, people and places.