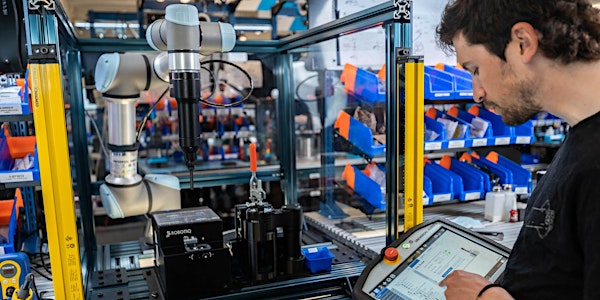 Automation Talks by Robotiq - Consistent screwdriving around the clock
*Tickets Added* - Join us for the third Robotiq Automation Talk to kickstart automating your screwdriving applications
About this event
Screwdriving can be a very dull and repetitive task, that may cause ergonomic issues.
At the same time, screwdriving is often a critical process that ensures product quality, making the difference between a good product and one that is prone to fail in the field.
👉 Join us for the third Automation Talk by Robotiq, about screwdriving with cobots. Here is what you can expect:
10 minutes - How to get the most out of screwdriving automation
10 minutes - Integrated error-proofing & technical details
10 minutes - Q & A Session
Events hosted in English
🙌 Register now, and invite a colleague!
Ready to solve your automation challenges? Join us on August 17th! See you there.
Your Robotiq Team 🦾
Here is a glimpse of our Screwdriving Solution: