Autonomous Vehicles: The Next Disruptive Technology // Future of Prevention...
Event Information
Location
TBA
900 Bay Street
Toronto, Ontario
Canada
Description
Autonomous vehicles (AVs) will change our lives, cities, society and the world in the 21st Century as much as the arrival of cars did during the 20th Century. Barrie Kirk's presentation will be in three parts:
an overview of the status, deployment and trends of AVs;
the big-picture socio-economic impacts on our lives, the economy and the world, and
more detailed information on the impacts on AVs on traffic deaths, injuries and related health care issues -- including some details that may surprise you.
---
Future of Prevention Talk Series: Brought to you by the Ministry of Labour's Prevention Office. This series serves to explore future opportunities for eliminating preventable workplace injuries, illnesses and fatalities.
All public servants are welcome.
---
Barrie Kirk, P.Eng. is the Executive Director of the Canadian Automated Vehicles Centre of Excellence (CAVCOE). He has worked in the technology industries in Canada, the U.S. and the U.K., including senior management positions in Ottawa-area companies. He is a well-known keynote speaker, broadcaster and consultant, and regularly speaks on the subject of automated vehicles. He has been a consultant since 1982 focusing on the impact of emerging technologies. His other roles include the Board of Directors of Unmanned Systems Canada, the Automotive Advisory Board of Centennial College, the Co-Chair of the 2017 IEEE Vehicular Technology Conference, and the Canadian Advisory Committee for ISO TC204. Barrie received a B.Sc. (Honours) in Electrical Engineering from Coventry University, U.K. and is a Professional Engineer.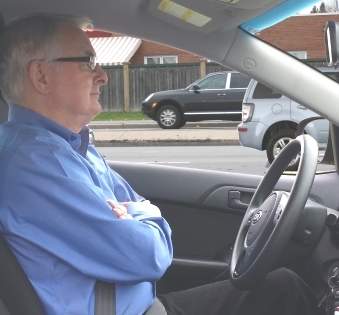 Photo above: Barrie Kirk. Cover photo: Car and Driver
Date and Time
Location
TBA
900 Bay Street
Toronto, Ontario
Canada