About this Event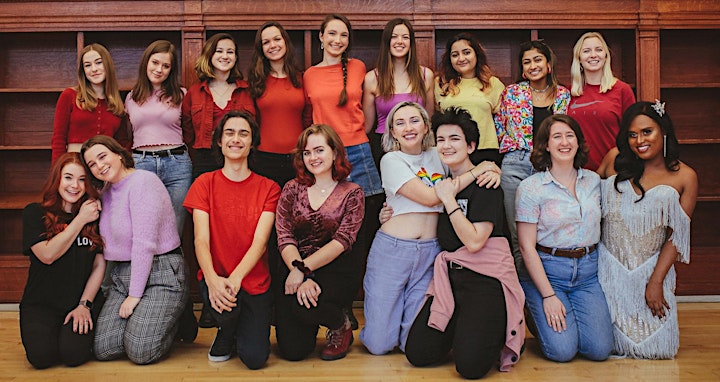 Our 2020 production, Head Over Heels, is above all a celebration of love and acceptance. Head over Heels tells a story about the need for change, openness, and acceptance. Adapter James Magruder calls it "a show with an open, generous, inclusive heart for heartless times." We are extremely excited to be able to present our production of this beautiful story in Moyse Hall this season!
King Basilius has been the ruler of the Kingdom of Arcadia for years; however, he fails to see how his unflexible, overly-conventional way of ruling has begun to stifle the very kingdom he seeks to protect. As his wife Gynecia fights to have her voice heard, his daughter Pamela discovers her love for her handmaiden Mopsa, and his other daughter Philoclea falls in love with a shepherd.
All of these events are overseen by Pythio, the nonbinary Oracle of Delphi, who gives four prophecies that predict the potential downfall of Arcadia. Basilius will have to learn how to open himself up to change and acceptance and attempt to prevent these prophecies, or otherwise lose the kingdom he loves so much.
Oh, also, did we mention it's an adaptation of a 16th century story and that all of the songs are by the Go-Go's? Excited yet?!
MEET THE TEAM: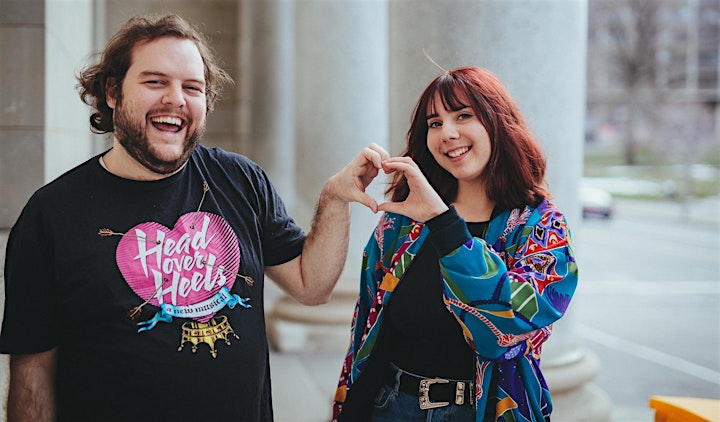 DIRECTOR: STEVE GREENWOOD (left) is a writer, director, and PhD Candidate working in Montreal. He is excited to direct Head Over Heels, one of his favourite shows! A fan of fairy tales, queer culture, the Renaissance, and jukebox musicals, he is still surprised someone made a show that combines all of his disparate interests! Directing credits include [title of show], Splatterpunks, Arcadia, Jason Sharp, and Immaculate Contraception. He is the artistic director of Home Theatre Productions (hometheatreproductions.com). Thanks to Cheyenne, Zee, Claire, and Vanessa for encouraging Head Over Heels as this year's show, and to the whole AUTS team for your work, passion, and dedication! Thanks to Kenzia Dalie, who gave me the confidence to pitch this show in the first place, and to Anjali for always keeping The Beat alive!
ASST. DIRECTOR: VANESSA LAZARE (right) is a 2nd year Performance Creation student at Concordia University. This is her first year as a part of AUTS and she is so thrilled to be assistant directing this year's production. Coming all the way from Vancouver, Vanessa has been performing since she was a kid and has recently been exploring her passion in not only the performance aspect of theatre but the production elements as well. Her most recent credits include her Montreal Fringe debut as Kelly in Culver, and appearance in Concordia University's Short Works Festival, and finally she will be assistant stage managing Concordia's devised piece Slice 2.0 in the winter. Vanessa is so exciting to be working with such a great team this year!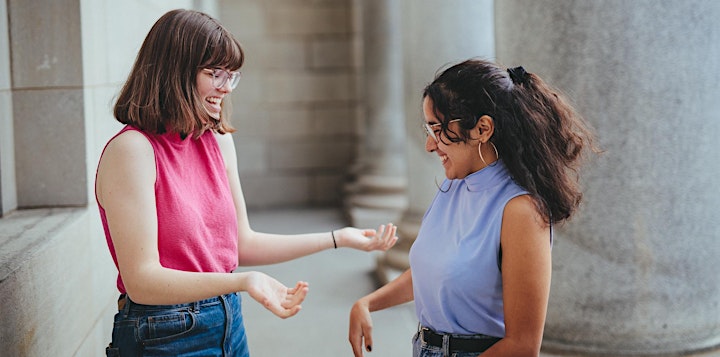 PRODUCER: CLAIRE KEENAN (left) is a second year Concordia student, majoring in Creative Writing and minoring in Theatre. This is her first year being apart of AUTS and she couldn't be more honoured to be apart of this amazing cast and crew. She has participated in high school productions of Scooby Doo and The Addams Family, and so she would like to thank her family and friends for the constant support and reassurance over the past few years. Lastly, she would like to give a special shoutout to her Co-Producer, Zineb, without whom Claire wouldn't have had half the fun, nor half the success.
PRODUCER: ZINEB NOUR (right) is a Concordia student majoring in English Literature. This is her first year with AUTS. In the past, she has stage managed productions of The Addams Family and The Drowsy Chaperone. She enjoys acting on the side, most recently having been in a production of Martin Crimp's Face to the Wall. She would not be here without her co-producer Claire, who is her rock and her best-friend.
PRODUCTION MANAGER: CHEYENNE CRANSTON is a fourth (and final!) year McGill student in English Drama and Theatre. When not working with AUTS she operates Home Theatre Productions with the director of this show! Previous credits include stage management for Mainline Theatre's The Rocky Horror Show, AUTS's Spring Awakening and the Montreal Just For Laughs Festival.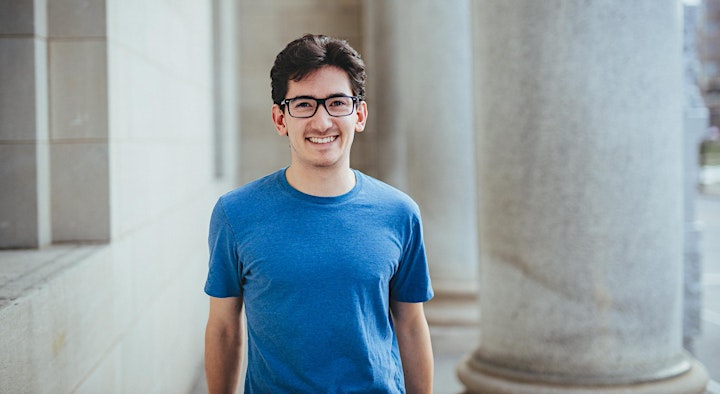 MUSICAL DIRECTOR: MICHAEL SPIROFF is a M.Mus candidate in composition at McGill, having done his B.Mus in composition at the Mannes School of Music in New York city. He has had works performed by choirs, orchestras, various chamber ensembles, and soloists. Before entering classical music, Michael Spent years performing in musicals and is delighted to be returning to this genre for the first time in a while, taking the exciting role of music directing Head over Heels. When he isn't at the piano, Michael enjoys spending hours on google maps and doing various accents and impressions.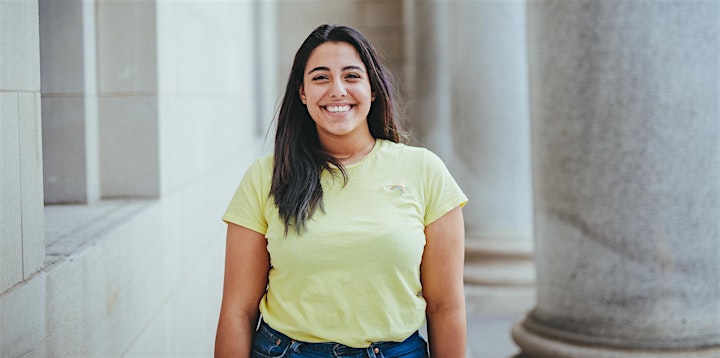 STAGE MANAGER: ANJALI PANDIT is a second year Arts student at McGill University. She first found an affinity for stage management in grade 9, as stage manager for her high school's fall play. Since then, she has worked on over a dozen plays and musicals. Last year, she got her introduction to McGill theatre as Assistant Stage Manager to the Players' Theatre production of Arcadia, also directed by Steve Greenwood; she then stage managed The Bottomless Pit in the Backroom of Nick's Speakeasy, directed by Alissa Zilber for the 2019 McGill Drama Festival. After a year of plays, Anjali is thrilled to get back to working on musicals with AUTS, and she hopes you all enjoy seeing the product of this dynamic company's work!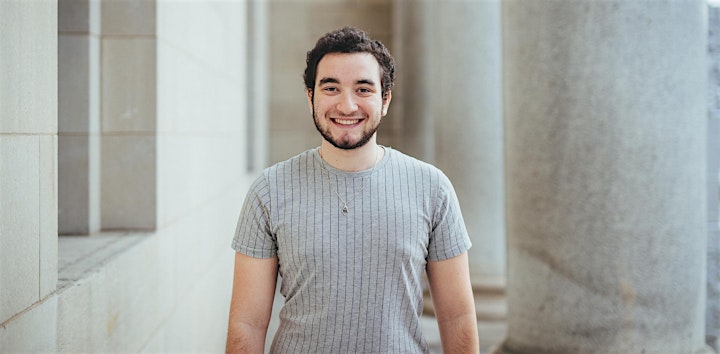 VOCAL DIRECTOR: TROY LEBANE has loved musical theatre ever since he was a little kid and started performing at the age of 4. Originally from Toronto, Troy graduated from the Etobicoke School of the Arts (ESA), where he played the Emcee in Cabaret, and was a vocal captain and company manager of the show choir, SPLASH. Currently, Troy is a U2 student in McGill's Concurrent Music Education program, where he is training to become a high school teacher. He occasionally lectures at ESA and is also a private vocal teacher. Troy is super excited to be part of the creative team of Head Over Heels and is looking forward to collaborating with some amazing artists!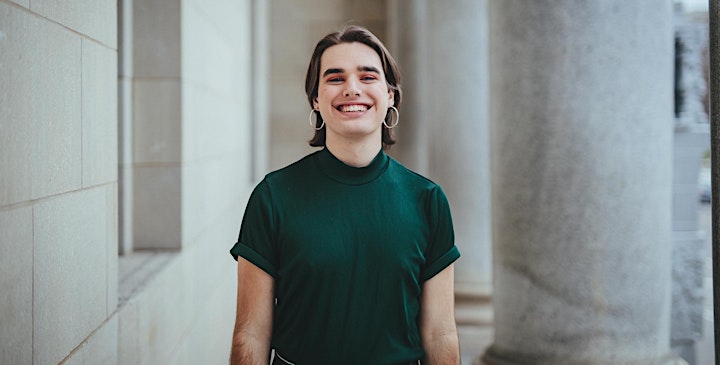 CHOREOGRAPHER: PATRICK DALE is a second year Performance Creation student at Concordia University. Growing up in Toronto, Patrick had been performing in musicals his whole life and has a serious love for them. This lead him to Etobicoke School of the Arts (ESA) high school program for musical theatre, where he got years of intense training in musical theatre performance. He has received years of dance experience in Jazz, Fosse, Ballet, Modern, Contemporary and Tap. At ESA, Patrick played Bobby and assistant directed the graduate performance of Cabaret, was the company manager of SPLASH show choir and produced a fundraising concert. Last year Patrick played Hanschen in AUTS' production of Spring Awakening. Patrick is so excited to be apart of the creative team for Head Over Heels because he gets to create amazing queer inspired dances to the music of the Gogo's and put it on some great dancers!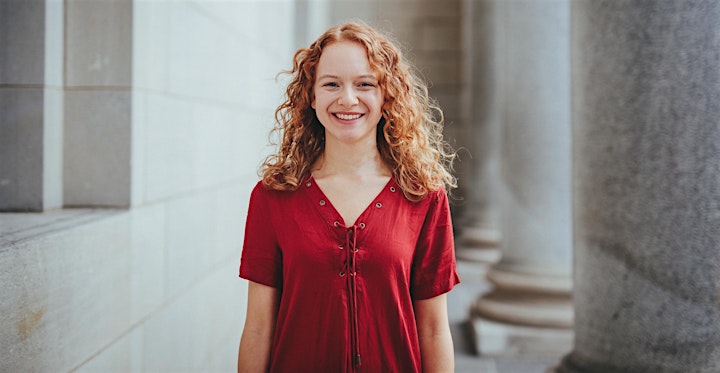 PUBLICITY DIRECTOR: EMILY STUCHBERY is super excited to be working with AUTS again after having assistant stage managed last year's production. Emily is a third year student in the McGill English department specializing in Cultural Studies and has been involved with theatre ever since she played Wilbur in her fourth grade production of Charlotte's Web (the musical, yes it's a thing). Having most of her experience as a performer and writer, she is excited that AUTS has given her the opportunity (twice now) to gain experience working on the executive side of things. Big thanks to Cheyenne, Zee, Claire, Caroline, and Anjali for answering her many questions. She hopes this show brings you joy and a little bit of hope for our increasingly divided world.