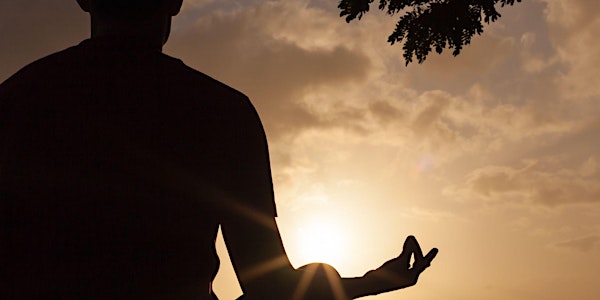 Autumn 2022 In-Person 8- Week Mindfulness Based Stress Resilience Group
An 8 week psychologist led training to build resilience through Mindfulness, Internal Family Systems, and Somatic Experiencing skills.
When and where
Location
Ottawa River Integrative Mental Health 201 McLeod Street #100 Ottawa, ON K2P 0Z8 Canada
About this event
About this event
This Mindfulness Based Stress Resilience group is an experiential skills and process oriented group for everyone who has been burdened with stress or burnout in the past three years of COVID-19 or anyone who wishes to mitigate future harm from stress and burnout in their work and life in a continually changing and challenging world.
Developing Mindfulness Based Stress Resilience skills may be particularly helpful for those prone to anxiety, pleasing others, perfectionism, overcontrol, worry, and excessive self comparison, competition, and rigid standards.
Mindfulness Based Stress Resilience draws on skills from Kabat Zinn's stress reduction protocols, but integrates the depth of contextual psychology perspectives on the important factors of embodiment, awareness of interpersonal conditioning, and the development of compassionate self leadership, for recovery from trauma, stress and burnout, and for building our personal resources for resilience to intense stress in our lives and work.
Group Themes
Session 1: Waking Up with Mindfulness
Session 2: Inner Mindfulness: Knowing Our Protectors
Session 3: Stable Awareness: Embodied Attention
Session 4: Expanding our Heart: Deepening Presence
Session 5: Real Freedom: Dropping the Agenda
Session 6: Reclamation: Power through Tenderness
Session 7: Fearless: Compassionate Self Leadership
Session 8: Living a Mindful Life
Who Should Attend
All are welcome. No previous experience with mindfulness or meditation is required
When:
8 weeks
4:00pm to 5:30 pm Thursdays
September 22, 29, October 6, 13, 20, 27, November 3 and 10, 2022 with DAYLONG RETREAT INCLUDED October 16, 2022
Cost:
$ 695
Course fee includes course handouts, retreat, and guided meditations
Location:
Meditation room at Ottawa River Integrative Mental Health Office
201 McLeod Street unit 100 centrally located in downtown Ottawa , Ontario
Online option available upon request
Your Teacher:
Dr Kimberly Sogge PhD CPsych is a registered clinical health psychologist and certified mindfulness and compassion teacher (IMTA, CMSC) with 18 years of dedicated experience as a practitioner of insight, compassion and nature-based meditation. She has had the benefit of skilled in person practice, training and mentoring from esteemed secular meditation teachers such as Jon Kabat Zinn, Kristin Neff, and Mark Coleman as well as with monastics and lay teachers from both Theravada and Mahayana Buddhist traditions. Kimberly combines her lived experience of personal transformation through meditation and contemplative practice in nature with 30+ years of training and experience as a psychotherapist and psychologist. She draws from trauma-informed, somatic, internal family systems, compassion focused, and contextual behavioral science perspectives to create containers for re-alignment, transformation and renewed love for self and the living world in her courses and retreats. She specializes in work with burnout and stress in high performers, specifically physicians, and welcomes all who suffer from perfectionism and control to find liberation and compassionate self leadership.
Other Details:
Insurance receipts will not be available prior to the last program session.
All participants must be free of substances
All participants must follow ORIMH COVID protocols for in person services
All participants must attend 80% of sessions to qualify for a certificate of completion
An invoice will be provided upon completion for this group activity under the clinician's name and license number. If you have third-party insurance, it may cover all or part of the cost of a therapeutic course. We recommend that you contact your insurance provider to confirm what health professions your plan covers (e.g. Psychologist, Psychotherapist, Social Worker, Occupational Therapist, Naturopath) and that this coverage includes the types of therapies in question (sometimes there are restrictions on the particular services covered by a given health profession). Please confirm that profession is covered by your insurance and that the program is not an excluded service for that profession. Insurance receipts will be issued during the final session of the program.
Refund Policy:
No refunds, transfers only.