Description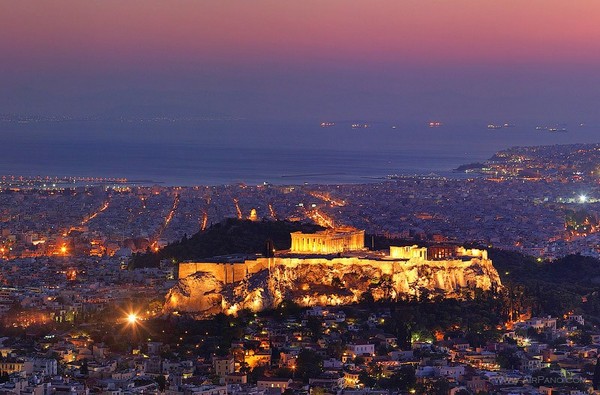 Join me on Sunday, November 13th for an evening of aromas and tastes of Athens. Greece's capital is populated with people from all over Greece and the food reflects those influences. It can be rustic, it can be sophisticated but it is always delicious!
We return to the St. Lawrence Market Kitchen which has just been newly renovated. Dine with the backdrop of Toronto's skyline, enjoy spectacular Greek wines from Lyrarakis Crete, Sigalas Santorini, Tsilili Theopetra Estate Meteora and Papagiannakos of Attiki.
All courses will use Cretan olive oil and products from Nisos Importing and table water from Theoni Canada.
A TOTAL OF 50 SEATS WILL BE SOLD
MENU
Appetizers:
Crisp Feta Wrapped in Phyllo with Cretan Honey, Sesame Seeds
TOST (Greek pressed sandwiches with jambon & cheese)
Mini Kebabs from Monastiraki
1st course: Warm Bean Salad, Fried Chickpeas, Dijon Vinaigrette, Crisp Bacon, Poached Egg, Almonds
2nd course: Lamb and Artichokes Avgolemono
Main: Beef Giouvetsi in a Clay Pot, Kefalotyri Cheese
Dessert: Pumpkin Galaktoboureko
*Menu subject to change
**You must email me at truenorth67@gmail.com with the names of the people in your party to be seated together
***Tickets for full dinner plus wine-pairings for the entire meal is $90.00 (plus handling fee)