aVANt-Carde: Board Game Design Jam
About this Event
Come join us for an afternoon of creativity and collaboration, and build a brand new game prototype with your team at Langley's first board game restaurant!
Enjoy testing the games that get created, exchange feedback, and have a shot at winning raffle goodies and the best design prize!
Tickets include:
5% off all food purchases
Deluxe Designer Toolkit from Panda Game Manufacturing
Raffle entry for door prizes
MORE TO COME!
...
Come solo and join a team on the day, or come as a group (up to 4 on a team). All levels of experience welcome! We provide everything you need on the day, including a wide range of components, themes and design limitations, as well as guidance and support to help keep teams on track.
...
FAQs
Who is sponsoring the event?
The Raving Gamer Bistro
Wiz Dice
The Game Crafter
Pizzeria Ludica
One Stop Shop Cards & Games
What is the event format?
12:00 - introduction & form teams
12:10-15:00 - design games in teams!
15:10-16:00 - test games & share feedback, prize draws!
Will there be food and drink available?
Food and drink is available to purchase at the venue.
Is the venue family friendly?
...
The jam will be a great way to have fun, hone your design skills and see your ideas take shape - we hope to see you there!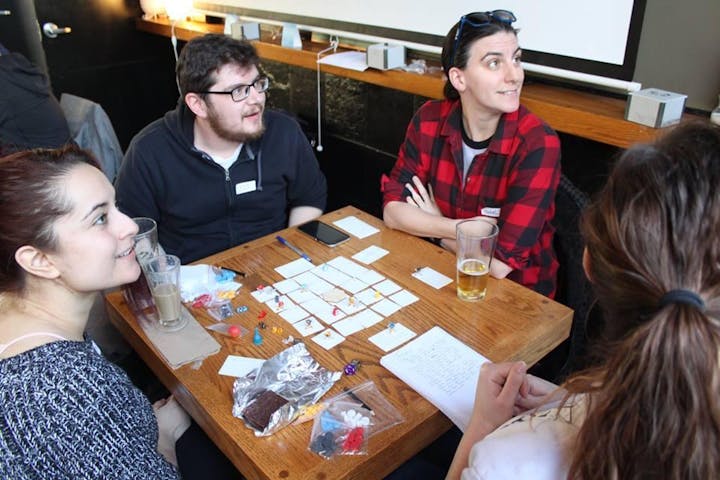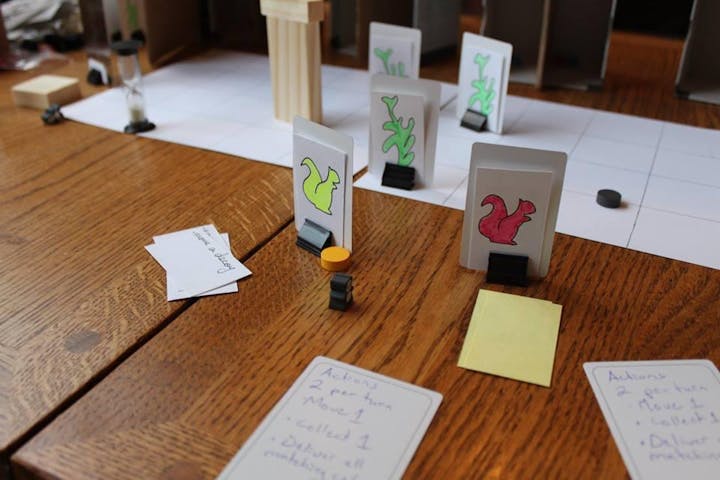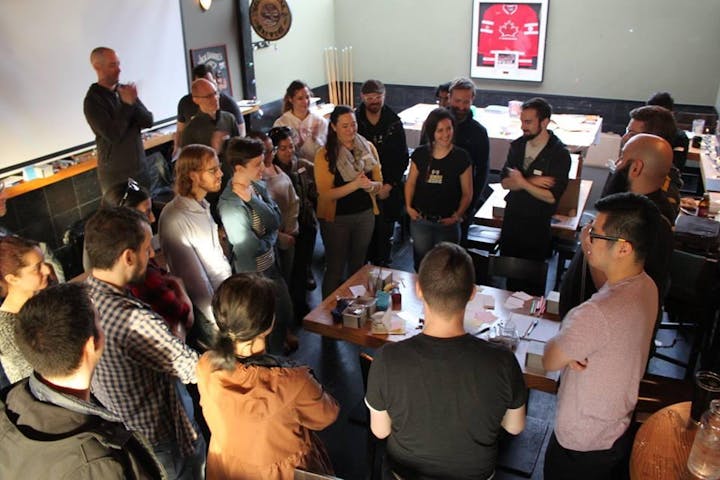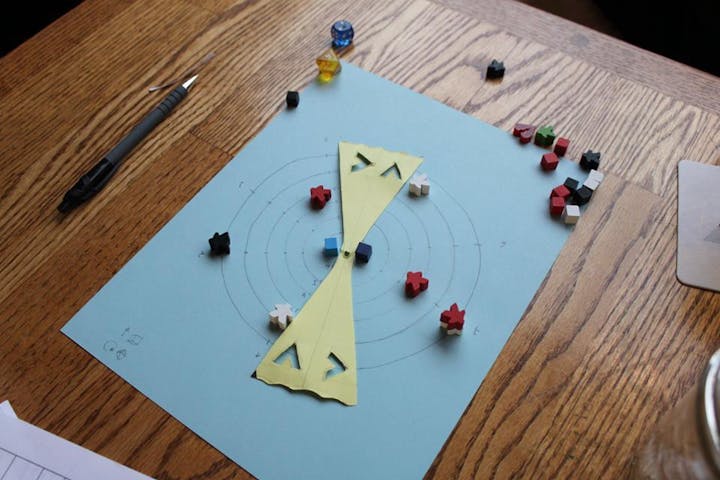 Photos show our jam in Feb 2019, at The Wicklow Pub, where 24 attendees created a wide range of prototypes featuring ideas such as squirrels invade Atlantis, spirits of the sea, food truck battle and many more.