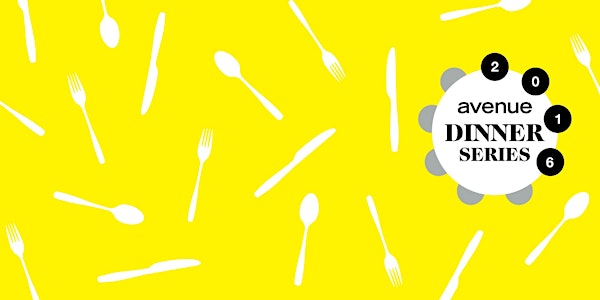 Avenue Magazine's 2016 Dinner Series
When and where
Location
RedPoint Media & Marketing Solutions 1900 11 Street Southeast #100 Calgary, AB T2G 3G2 Canada
Description
Each March, Avenue announces its list of Calgary's Best Restaurants, which highlight and celebrate our city's culinary scene. From this list, we hand-pick restaurants and create a series of dinners through which Avenue readers can enjoy the finest dining experiences in the city. This year, there's a twist — for the first time, readers can choose from two Dinner Series categories, all at restaurants on Avenue's Top 10 Tried and True list.


Fine Dining Events
Taste the spoils of foraging, meet the winemaker and learn the true meaning of farm-to-table — just a few of the experiences you can expect at the 2016 Dinner Series, alongside multi-course menus at three of Avenue's top-ranked restaurants. Tickets are $145 + GST per person, or purchase a passport for all three dinners and save $25.
Meet the Winemaker — An Evening with McPrice Myers (Completed)
Alloy - July 13, 2016
Forage and Fire
Rouge - September 27, 2016
A Toast to Prairie, Farm & Coast
River Cafe - November 9, 2016


Chefs' Tables
Let Avenue take you on a trip around the world with these chef-inspired intimate dinners, including Italian fare with a twist, traditional Vietnamese dishes with contemporary influences and sophisticated urban cuisine with a worldly flare. Enjoy multi-course menus at three of our top restaurants. Limited tickets are $145 + GST per person, or purchase a passport for all three chefs' tables and save $25.

A Night in Italy (Completed)
Bonterra Trattoria - May 11, 2016
Adventures in Vietnam (Completed)
Raw Bar - June 15, 2016
Autumn Harvest (SOLD OUT)
Blink - October 18, 2016
*Please note, tickets are transferrable only, no refunds will be issues for the 2016 Avenue Dinner Series.