awaken u. Introduction and Special Screening Event - HEAL; the most powerful healer is ....

Tuesday, 27 August 2019 from 6:30 PM to 9:00 PM (EDT)
Event Details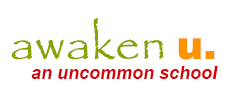 The Story HEAL not only taps into the brilliant minds of leading scientists and spiritual teachers, but follows three people on actual high stakes healing journeys.
Featuring Deepak Chopra, Bruce Lipton, Marianne Williamson, Michael Beckwith, Gregg Braden, Anita Moorjani, Anthony William the Medical Medium, and more.
CHANGE YOUR MIND.CHANGE YOUR BODY.CHANGE YOUR LIFE
Director Kelly Noonan Gores' documentary takes us on a scientific and spiritual journey where we discover that our thoughts, beliefs, and emotions have a huge impact on our health and ability to heal. The latest science reveals that we are not victims of unchangeable genes, nor should we buy into a scary prognosis. The fact is we have more control over our health and life than we have been taught to believe. This film will empower you with a new understanding of the miraculous nature of the human ody nd the extraordinary healer within us all.
Take a look at this clip;
The Story HEAL not only taps into the brilliant minds of leading scientists and spiritual teachers, but follows three people on actual high stakes healing journeys. Healing can be extremely complex and deeply personal, but it can also happen spontaneously in a moment. Through these inspiring and emotional stories we find out what works, what doesn't, and why.
Come join me and others of like mind and be inspired by the wisdom of some of today's transformational leaders, Doctors and scientists who share their experience strength and hope about the most powerful healer that is within us all.
Introduction Event
Attending a free, in-person Introduction to awaken u.- an uncommon school is your opportunity to get your questions answered. During the Introduction, you will get a sense of what it would be like to participate in an awaken u. event, the profound difference awaken u. could make in your everyday life, and how the various courses, seminars, workshops and events are conducted.
The challenges and complexity we face in our personal lives and relationships, in our families, in our professional lives and in our organizations are of a different order and magnitude than ever before. Awaken u.-an uncommon school was created in response to the magnitude of these paradigms.
For additional information about the contents and syllabus of the course, Visit the website at www.awakenu.ca. Or call 249-359-8736 for details of the free two-hour 30 minute introduction session.
Have questions about awaken u. Introduction and Special Screening Event - HEAL; the most powerful healer is .... ?
Contact Donald Carty
When & Where

Grove Park Home - Centre For Excellence
234 Cook Street
Barrie, Ontario
Canada

Tuesday, 27 August 2019 from 6:30 PM to 9:00 PM (EDT)
Add to my calendar
Organizer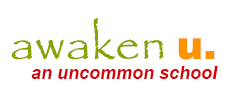 Henry David Thoreau once wrote, "it is time we had uncommon schools, that we did not leave off our education when we begin to be men and women."
---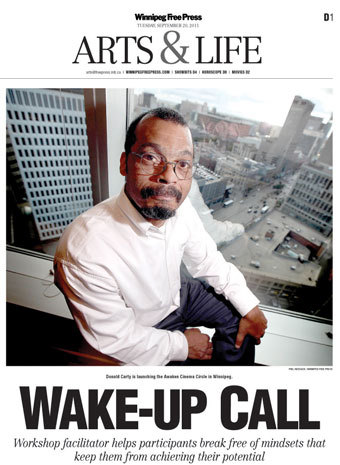 Are you ready for the possibility of something truly amazing happening for you?
Maybe you already know Donald Carty through his Success Live Podcast, Harmony at Home TV program, or his articles, books and interviews on radio and television, but if this is the first time you're hearing his name, he's an internationally renowned transformative coach and author with a best-selling book to his name.
He has also spent over 40 years as a coach, adviser, mentor, and creative spark to small business owners, CEOs, community leaders, and people around the world who want to get more out of themselves and their lives. And now he's sharing his remarkable insights into the nature, the art and the science of change with you.
Through his work, Donald introduces and demonstrates the idea of how even one new insight can release you from old thought patterns, no matter how long you've had them or how deeply embedded you think they are.
Be prepared to have your beliefs challenged in a single moment of insight as you realize change happens every day.
---