| | |
| --- | --- |
| | |
Event Details
The awaken u masterclass course consists of eight 2 1/2 hour weekly (Tuesday or Thursday evenings or Sunday afternoon 2019) in person modules, held in Barrie, Ontario. The awaken u Masterclass is an eight-week transformational learning event that is designed to immerse you in an ecosystem of workshops, talks, seminars, an interplay of activities and experinces that includes listening to one's inner wisdom and guidance, integrating inspirational ideas and best practices, sharing in intimate conversation circles, harvesting the collective wisdom of the group through Q and A and discussion sessions, short videos, feature films, participant presentations, and whole-group sharing circles that open and close the in-person modules. Scholarships are available. Click here to apply.
Weekly on Thursday 6:00 PM - 8:30 PM
Starting 10 October, 2019 through 28 November, 2019
Weekly on Sunday 1:00 PM - 3:30 PM
Starting 27 October, 2019 through 15 December, 2019
The awaken u Masterclass will help you begin to reclaim your life.
"Nine requisites for a contented life: Health enough to make work a pleasure. Wealth enough to support your needs. Strength enough to battle with difficulties and overcome them. Grace enough to confess your sins and forsake them. Patience enough to toil till some good is accomplished. Charity enough to see some good in your neighbor. Love enough to move you to be useful and helpful to others. Faith enough to make real the things of God. Hope enough to remove all anxious fears concerning the future". - Johann Wolfgang von Goethe
Each masterclass course is unique; every time it's offered, the participants create something new within it. What follows is a general outline of the weekly modules.
Awaken u learning follows a pattern:
Exposure to a basic principle of the awaken u class

Discussion of that principle

Group discussions into how that principle applies in your life

Work during the week to practice that principle and journal

Group discussion and reflection

Next basic principle (and repeat)
Before your first session you will have some prework to do to help you get ready for the start of the class:
Personal essay

Five Expectations – Topics you would like to see covered in the program

Journaling

Reading
You will learn from world class teachers in personal and business growth to take you to the next level!
Method of Instruction:
Use of the storytelling power of Film to motivate, inspire, and educate participants. The awaken Cinema circle materials and recommended films lead to fascinating classes that participants will remember forever. Films engage participants to use their higher level thinking skills. The cognitive effect of film can be explained through recent theories of learning and creativity, which suggest that we have seven "intelligences". The more of these intelligences we access, the faster we learn because they employ different methods of information processing. Watching films can engage all seven of them: the logical (plot), the linguistic (dialogs), the visual-spatial (pictures, colors, symbols), the musical (sounds and music), the interpersonal (storytelling), the kinesthetic (moving), and the intra-psychic (inner guidance).
Introduction:
Divergent approaches to personal development and spiritual growth will be examined, from neuroscience, quantum and cognitive theories, to philosophical, intuitive and humanistic theories. Foremost, personal development and change is best understood with life application – therefore, in addition to looking at current research and theory, the class will have several "hands-on" components. You will participate in activities chosen to facilitate self-discovery and growth including: a creative presentation or paper, a mini vision quest with a written summary, and others. For the creative development portion of your learning during the course, you will keep an Inner Work Journal (private), you will delve into some aspect of your own personal development and journey, and create a short (three to eight minute) presentation for the class. (You may choose to write a paper in lieu of the presentation.) You will identify factors, situations and people in your life, which have promoted or inhibited positive change, and then share your analysis and insights. Your own imagination is your only limit – you may use video, music, art. Presentations are scheduled during the seventh week of the course. As individuals move closer in life to realizing their fullest potential there is often an increasing and spontaneous desire to serve others. To facilitate your own development in this area, you will have the opportunity to serve through social action, good deeds and other acts of kindness. An additional activity is the mini Vision Quest, an intensive quiet time away from your busy life, in which you will observe your own reactions to the signs and wisdom of the natural world.
Towards the course's end, you will write about your reactions to these experiences.
Objectives:
At the conclusion of the course you will have acquired a basic cognitive and experiential understanding of how we can change and develop by examining and analyzing the ideas and theories presented and immersing yourself in personal development and spiritual growth practices. Most importantly, you will be able to identify factors in your own life that either promote or inhibit positive change. You will have used your creativity in exploring your chosen personal development topic in depth.
"Donald Carty has something to be very proud of achieving. He was meant to do this work! Oh yes - his planning and pre-planning were well thought through. His people skills are remarkably considerate and kind - to a degree of selflessness. Just a wonderful person, inside and out. Self transformation happens immediately with a class like this, and an instructor like Donald. There is just no denying the feelings that happen within one's self. I would (if I could) recommend this masterclass to be held as part of all High Schools Curriculum, Pre-marital Planning, Workplace Seminars and all Human Relation planning. It truly is THAT powerful. Marianne M.
Course: Eight Weeks - 2 1/2 hours classroom, approximately 3 hours fieldwork per week.. One 1 hour one-to-one  mentoring/coaching session.
Texts:
 Your Personal Road Map for Success ISBN#1-4116-2125-5                                                         awakenForums Are You Ready - Workbook ISBN# 1-4873-5439-2124-3
 Reading Assignments:
Week 1: Your Personal Road Map for Success sections 1-3 and Week One Week 2: Your Personal Road Map for Success Week two-three Week 3: Your Personal Road Map for Success Week four-five Week 4: Your Personal Road Map for Success Week six-seven Week 5: Your Personal Road Map for Success Week eight-nine Week 6: Your Personal Road Map for Success Week ten-eleven Week 7: Your Personal Road Map for Success sections 15-17
Class Assignments:
· Quality of Life Index 100 due: Week two · Personal Inner Work Journal review due: Week two · Jung Typology Test due: Week 2 · Working with Unfinished Business due: Week 3 · How Spiritual Are You quiz and Everyday Wisdom Belief quiz due: Week 3 · Personal Development Presentation or Paper Proposal due: Week 4 · Personal Development Papers due: Week 6 · Vision Quest paper due: Week 7 · Personal Development Presentations due: Week 7 · Stewardship activities outline due: Week 7 · Goal Card and Affirmations due: Week 8 · Class evaluation paper due: Week 8
Workload:
 An average of three hours of learning effort per week is necessary for an average person to achieve an average result in the course. For example, a person that meets for three hours a week should expect to spend an additional three hours a week on coursework outside the classroom.
Persons with Disabilities:
Individuals who have any disability, either permanent or temporary, which might affect their ability to perform in this class are encouraged to see me at the start of the course. Adaptation of methods, materials, or testing may be made as required to provide for equitable participation.
Save This Event
When & Where

Grove Park Home - Centre For Excellence
234 Cook Street
Barrie, Ontario
Canada

Organizer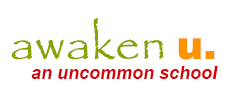 Henry David Thoreau once wrote, "it is time we had uncommon schools, that we did not leave off our education when we begin to be men and women."
---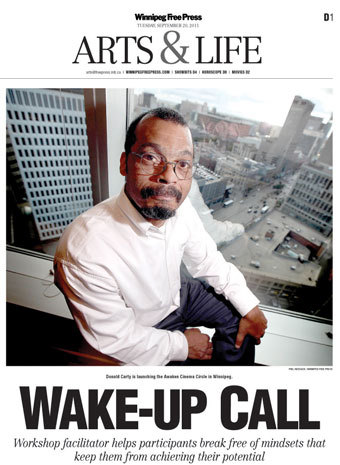 Are you ready for the possibility of something truly amazing happening for you?
Maybe you already know Donald Carty through his Success Live Podcast, Harmony at Home TV program, or his articles, books and interviews on radio and television, but if this is the first time you're hearing his name, he's an internationally renowned transformative coach and author with a best-selling book to his name.
He has also spent over 40 years as a coach, adviser, mentor, and creative spark to small business owners, CEOs, community leaders, and people around the world who want to get more out of themselves and their lives. And now he's sharing his remarkable insights into the nature, the art and the science of change with you.
Through his work, Donald introduces and demonstrates the idea of how even one new insight can release you from old thought patterns, no matter how long you've had them or how deeply embedded you think they are.
Be prepared to have your beliefs challenged in a single moment of insight as you realize change happens every day.
---