About this Event
This course was created by world renowned Psychic Medium Carmel Joy Baird (Mom's A Medium - on CMT) and taught by Licensed facilitators around the globe.
Begin with level one and learn all the basics! The tools, protections, prayers and meditations. Learn about your chakras, and how important it is to be balanced. Learn how and why to ground yourself. And to know when and where!
Powerful tools that can help cure those suffering from panic and anxiety, and can help you with fear of the unknown and creating balance in your life.
This course is for everyone! Beginners and advanced students alike will be amazed at the amount of new knowledge they will gain.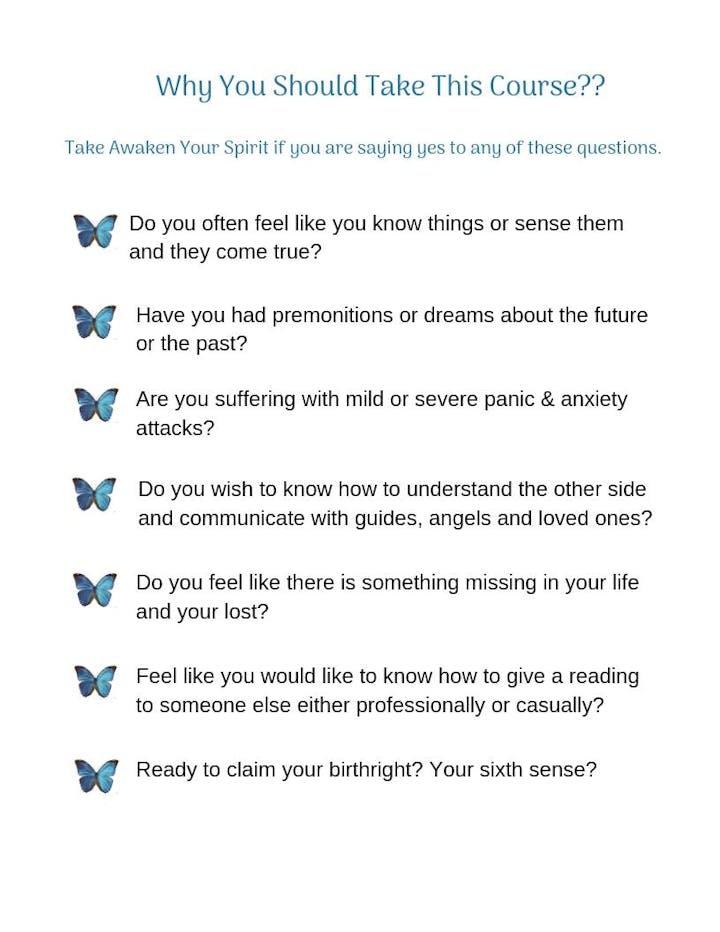 Questions?
You can email Yvonne at freeyourspirit@shaw.ca