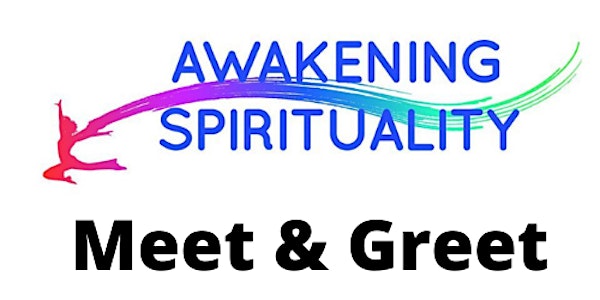 Multiple dates
Awakening Spirituality Meet & Greet - Introduction to the Spiritual Journey
Find out what Awakening Spirituality is all about and join like minded seekers for conversation and social time.
By Awakening Spirituality
When and where
Date and time
Tue, Oct 19, 2021 3:30 PM - Thu, May 18, 2023 5:00 PM PDT
About this event
Join us for a casual tour of what Awakening Spirituality is all about. Bring your questions and chat with Becky, your host, as she facilitates a fun discussion of the spiritual journey. Then hang out for social time with like-minded companions.
Awakening Spirituality is a safe, supportive space to deepen our connection to Source, self, and others, and to grow in wisdom and understanding, so that we may become an uplifting, grounded force for blessing and empowerment.
Hosted by AWAKENING SPIRITUALITY, an online community of seekers interested in personal development and spiritual exploration. The focus is on dialogue and guidance rather than dogma or restricted thinking.
DATE/TIME: Third Thursdays monthly @ 7 pm EDT (CAN/US)
ZOOM ONLINE: Attendees will receive a link to this session after selecting an RSVP ticket (as well as 48 hours prior, 2 hours prior, and 10 minutes before the event begins) for you to join the video conference on your phone, tablet, or PC from the comfort of your own space.
NOTE: For the best experience, please be sure you have the latest version of ZOOM by checking here https://tinyurl.com/zoom-up
DIAL-IN AUDIO: Can't do video? Just dial-in from your home/cell phone and punch in the meeting ID number provided in your confirmation email. Find your local number here (* long-distance charges may apply).
Phone: *1-647-558-0588 (Toronto and area)
*Long distance charges may apply
Outside Ontario: https://us02web.zoom.us/u/koqvNHHWU
Meeting ID: (see 9 digits in link to the right under "Online event")
NOTE: The RSVPs here represent only some folks who may join since this event is advertised across multiple media platforms.
About the organizer
About Awakening Spirituality
Come explore with us! Ask questions. Share your stories. Be part of the movement. Experience the joy and freedom of acceptance and non-judgment. Together we'll discover and explore our relationships' with the Divine (whatever that may be to you)!