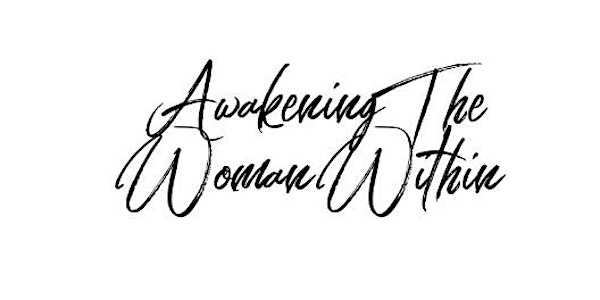 Awakening the Woman Within Present: Love of a Woman
When and where
Location
The Gardens Event Center 375 Brunel Road Mississauga, ON Canada
Description
Ladies we are back for the 2nd Annual Awakening the Woman Within Summit!!!!! If you were at our last event in March you know how transformational it was, the energy in the room was infectious and our October Summit is guarenteed to bring that same energy and more.
Our mission for the Awakening the Woman Within, Woman's Empowerment Summit is to act and bring more awareness to each woman in finding out that fire, that yearning that pull, that shift within themselves, and to start living their life on purpose with purpose and bring together a diverse set of women all with incredible stories pertaining to their power within them
The October Summit will be centered around the "Love of a Woman" just saying that brings chills up my spine as we as women are the center of our existence, we are made to produce life and we love from our hearts.
We have another incredible list of female speakers:
1. Amy Rempel - Holistic Wellness Advocate & Best Selling Author
2. Fazeena Haniff - Conscious Communication Coach
3. Nakeisha Geddes - International Speaker & Author
4. Denise Mclaughlin - Career Coach
5. Vanessa Smith - CPA & Money Expert
6. Jessie Arora - Energy Alchemist & Spiritual Facilitator
7. Pamela Dippolito - Mindset Strategist
8. Jamelia Gregory - Spiritual Life & Relationship Coach
New to the event we have included a panel discussion on the importance surrounding women included on the panel is:
1. Bianca - Founder of Down to Sweat Fitness (DTS) & Speaker
2. Victoria Hill - Health Nutrionist
3. Lena Cebula - Author & Human Trafficking Survivor
4. Nadine Spencer - Transformational Mindset Coach
5. Jaz Murudumbay - Empowerment Coach

6. Patrizia Love - Spiritual Life Coach
We also have our all female vendor marketplace again which includes:
1. Epicure
2. Idyll Steam
3. Perfectly Imperfect Hair Care Products
4. Ravinzangle
5. Atma Things
6. Legal Sheild/Isagenix
7. Sweetlegs
8. Doterra
9. Stella and Dot
10. Impact Strategic Business Hub
11. Rivers Haven Artistry
With the success from our last event 3% of this event proceeds will be donated to a non-profit organization providing support to women and children in crisis.
We are so excited again to see all your beautiful faces continue to follow us on Instagram at: awakening_summit and Facebook for further details and exciting news.
Look out for the official launch of the Awakening the Woman Within website which will give you updates to all the latest events, speakers information and a sign up option if you would be interested in speaking at the next event.
Coming soon!!!