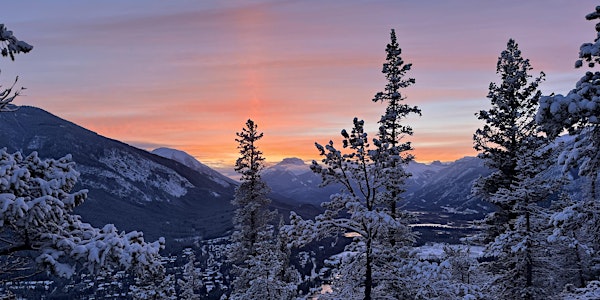 Awakening Wisdom - Joy of Living 3 April 2023 Online
Awakening Wisdom - Joy of Living Level 3
Date and time
Thu, Apr 20, 2023 4:00 PM - Thu, Jun 8, 2023 6:00 PM PDT
Refund Policy
Contact the organizer to request a refund.
About this event
49 days 2 hours

Mobile eTicket
Awakening Wisdom - Joy of Living Level 3
April 20 - June 8, 5-7 PM MST/ 7-9 PM EST
Every Thursday for eight weeks - this is a 2 hour weekly online program
With Tergar Instructor Edwin Kelley and Tergar Facilitator Jess McNally
In this eight-week course, we will explore the causes of suffering and dissatisfaction through the practice of insight meditation. By bringing our unchallenged beliefs and patterns into the light of awareness, we can see how our rigid ideas often blind us to the richness of our true nature. The wisdom that arises through insight meditation allows us to see our inner experience clearly. This leads to a sense of freedom, well-being, and confidence that is rooted in awareness itself and available to us each and every moment.
In the third level of the Joy of Living, Mingyur Rinpoche offers guidance on the practice of insight meditation, a profound form of meditation that uproots the causes of anxiety and suffering.
In this level, you will learn:
How to use insight meditation to break through the distorted ideas that create confusion and suffering
How to see beyond superficial thoughts and emotions to the basic goodness that lies within
How our rigid beliefs about ourselves and the world around us keep us locked in a cycle of dissatisfaction and anxiety
How to see things as they actually are, rather than the mistaken version of reality that we project onto the world
Each lesson includes experiential teachings by Mingyur Rinpoche, as well as guided meditations and moderated discussions.
Who can attend this course?
This course is open to meditators who have previously attended Joy of Living 1 and 2 meditation workshops and meet the practice requirements.
Suggested Donations
Basic: $160 - This covers the actual cost of the program.
Sponsor: $220 - This level allows us to offer a reduced price to those on a limited income.
Reduced: $110 - Reduced fee for those on a limited income (e.g. full-time students, seniors)
Repeated: $110 - Special fee for those have previously attended a Joy of Living 2 workshop.
If the admission fee creates an obstacle to your attending this events, please contact us. We would like to support you in taking this program.
Cancellation Policy: Attendees can receive refunds up to 24 hours prior to the event.
Contact: jess@tergar.org
About the Joy of Living Program - Overview
The Joy of Living program provides a path of meditation training that is open to people of all faiths and belief systems. The style of meditation presented in this program teaches how to work with the challenges of everyday life to create a peaceful mind and joyful heart. The training itself is comprised of three levels. In Calming the Mind, the first level of the Joy of Living, we learn how to use any situation or experience, even difficult emotions and physical pain, as a gateway to inner peace. The second level, Opening the Heart, focusing on the cultivation of loving-kindness and compassion, while the third level, Awakening Wisdom, teaches the practice of insight meditation.
About Edwin and Jess
Edwin Kelley first became interested in Buddhism in 1975 when he attended a meditation retreat near Perth, Australia. He later pursued a career as a public accountant and in 1992 went to Burma to undertake a six-month period of intensive retreat with the renowned meditation master Chanmyay Sayadaw. While practicing in Burma he ordained temporarily as a Theravada Buddhist monk.
In 1994 he was hired as Director of Operations by one of America's best known meditation retreat centers, the Insight Meditation Society (IMS), in Barre, MA. Eighteen months later he was appointed Executive Director of IMS and served in that capacity until 2003 when he resigned to pursue further long-term intensive meditation practice.
Edwin first encountered Vajrayana Buddhism in Dharamsala, India in 1993 and became a student of Mingyur Rinpoche in 1998. He has a post graduate diploma in Buddhist Studies from the University of Sunderland in the UK. He moved to Minneapolis, Minnesota with his wife Myoshin in 2009 to help establish the global Tergar Meditation Community. In addition to his work as an instructor, he currently serves as chief financial officer for Tergar International.
Jess McNally started meditating in 2009, and spent several years studying and practicing Buddhism full-time, including three years at a Zen Monastery and three years as a monastic in the Tibetan Buddhist tradition. She has spent extensive time in meditation retreat, including several months of solitary retreat the Himalayas. She met Mingyur Rinpoche in Bodhgaya in January 2016 and has been practicing under his guidance since that time. She lives in Banff, Alberta, Canada.
About the organizer
Organizer of Calming the Mind: Joy of Living 
Tergar Meditation Community supports individuals, practice groups, and meditation communities around the world in learning to live with awareness, compassion, and wisdom. Grounded in the Tibetan Buddhist lineage of our guiding teacher, Mingyur Rinpoche, our online and in-person programs are accessible to people of all cultures and faiths, and support a lifelong path toward the application of these principles in everyday life.