Description
Do you feel you are getting passed over for promotion by co-workers who aren't as talented or skilled as you?
Do you have a hard time imagining overcoming cultural limiting beliefs when it comes to becoming a leader at work?
Would you like to become a work leader one day but have no idea on how to approach it?
Well this is the event for you. We've assembled a panel of experienced Asian leaders who are directors in their respective companys. Come ask all your questions and our panel will candidly share their experiences on how they overcame both cultural and personal limiting beliefs to get to where they are now.
---
About the panel: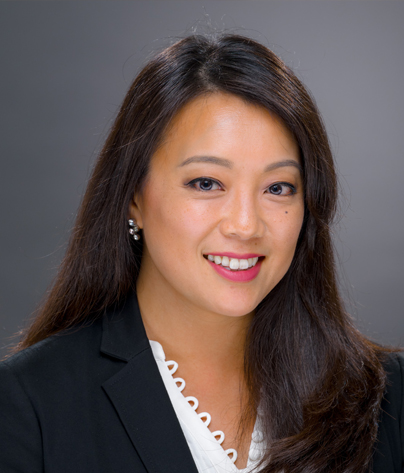 Crystal Gan, Scotiabank, Director, Adjudication Management Caribbean & Central America at Scotiabank
Crystal Gan is a banking professional with 18 years' experience in retail and business banking both in Canada and internationally. In her current role at Scotiabank as Director Credit Risk Adjudication for Caribbean and Central America, she leads the international underwriting strategy and operations for 23 countries and 190 team members. Over her career, she held progressive roles in several areas including Canadian Branch Banking, International Sales Channels, and Global Operations. She has overseen banking and M&A integration projects in Malaysia, Chile and Costa Rica, and contributed her specialization in process reengineering and design to multiple international project engagements. Crystal holds a Masters of Business Administration from Laurier University and a Bachelors (Hon) in Economics from Queen's University.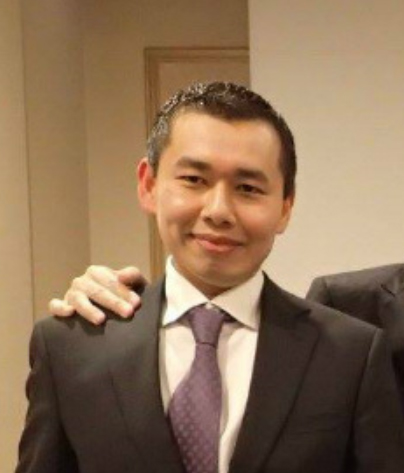 Kien Nguyen, Deutsche Bank, Director, Structured Solutions Group
Kien is the Founder and former President of Asians Without Borders. Kien has over a decade of work experience on the trading floor. He is currently a Director at Deutsche Bank (DB) in a Structure Solution Group. Prior to DB, he was Vice President & Director at TD Securities on a Structuring and Trading desk. His past work experiences include corporate account management, real estate, auto sales, and other entrepreneurial ventures. He is an MBA graduate from the Schulich School of Business.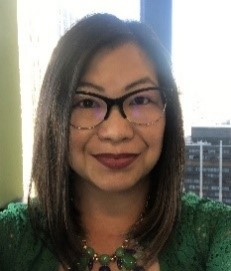 Eunice Chen, TD, Senior Manager, Business Operations
Eunice currently leads process improvement initiatives across global Compliance, Anti-Money Laundering and Legal / Ombudsman (COLA). In this role, she is responsible for developing strategies to implement and drive forward the COLA Shared Services mandate and to find efficiencies in COLA Shared Services processes with a continuous improvement mindset. Prior to this role, Eunice was on the COLA Communications, Change Management and Employee Engagement team, with oversight of projects such as Employee Appreciation Week, SVP quarterly meetings and the annual employee roadshow.
Eunice has been with TD for 22 years. She started her career as a Customer Service Representative in Phone Channel and then took on progressive roles that include Resource Officer, Team Manager, Operations Manager, Special Events Coordinator and Group Manager. Her breadth includes retail experience as a branch manager, roles in Community Relations with portfolios focused on diversity and financial education and leadership of the Markham Customer Assistance contact centre. These roles have taken her from Toronto to London, ON and then stints offshore in Pune, India and Markham, ON.
Eunice is a graduate of the Financial Services Program from Centennial College. In 2015, she completed the Chef Training program at George Brown College with Honours.
Giving back to the community has always been a priority. As such, Eunice is focused on redefining the mandate of the TD Chinese Employee Network. As Chair of the Steering Committee, she has oversight of programs aimed to help support employees who identify with the Chinese community, which include professional development, mentorship and community engagement.
In her spare time, Eunice volunteers as a director with Asians Without Borders. She is actively involved in a local community choir, focusing on health and wellness, creating yummy food at home and keeping active by continually trying for personal bests in 5K races.
Jeff Chan, TD, Sr. Manager of Consumer Trends & Marketing Innovation
Jeff's team anticipates what customers want next by understanding how changing behaviour and evolving expectations can influence TD in the future. He then connects the dots between those emerging opportunities with forward thinking solutions from partners like Google, Amazon, Facebook and startups.
Jeff has 15 years of Digital Marketing experience in eCommerce, startup and financial services with an undergraduate degree in Computer Science from the University of Windsor. True story, he used to travel once a year to Chicago to have a hot dog.

---
Event details:
6:30pm - 7:00pm Registration and open networking
7:00pm - 8:30pm Panel discussion including open Q&A
8:30pm - 9:00pm Open networking
By purchasing a (free) ticket, I consent to receiving future communications from Asians Without Borders including but not limited to: future events, and newsletters. I understand that I can unsubscribe from the mailing list at any time.

Visit Us:
www.asianswithoutborders.com
www.facebook.com/AsiansWB