Description
AWE SUMMIT
Innovation Factory's Accelerator for Women in Entrepreneurship (AWE) is back this Fall 2019!
AWE is a program designed to support success for women entrepreneurs through inclusive, educational programming and focused engagement that accelerates results for female founded and co-founded companies.
Join us on Thursday, November 14, 2019 from 9am to 3:30pm at McMaster Innovation Park for a full day of programming for entrepreneurs.
AGENDA
9:00 - 9:30am: Registration and Networking - Refreshments provided
9:30 - 9:45am: Opening Remarks
9:45 - 10:45am: Keynote on Gender, Diversity and Inclusion in Entrepreneurship
Takara Small, Writer, Public Speaker- MetroMorning, CBC, globeandmail, CTV and the Founder VentureKidsCan
10:45 - 11:00am: Break
11:00am - 12:00pm: Scaling Up: The Next Unicorn - Scale Panel
(Moderator) Patricia Folkins, Partner/Patent Agent and Head of the Chemistry Patent Practice Group at Bereskin & Parr

Carleigh Zangrando, Business Development and Account Manager at CENG Technologies Inc.

Alexis Black, Intellectual Property Advisor at the Canadian Intellectual Property Office

Renee Geske, Director, Sales Effectiveness & Tools at Softchoice

Kelly Dore, Co-Founder & VP Growth at Altus Assessments Associate Professor at McMaster University
12:00pm - 1:00pm: Lunch
1:00 -2:00pm: Breakout Sessions (2 available to choose from)
Session 1: Negotiate like an Empowered Woman! - Corinne Sharp, President of Sharp Perspective Inc.

Session 2: Leading Toward Fairness - Amy Cross, Founder at Gender Fair
2:00 - 3:00pm: Female Funding – Why is it so hard? Investment Panel
(Moderator) Karen Grant, Executive Director for Angel One Investor Network Inc

Lily Lam, Director, Fund Investments BDC Capital

Laura Willett, Associate at GreenSky Capital Inc.

Ingrid Fung, Associate at Finistere Ventures

Kimberly Elliott, Co-Founder & Chief Operating Officer at Vox Neuro
3:00 - 3:30pm: - Networking and Mingling
All women entrepreneurs, motivated professionals and allies, particularly those with innovative businesses, are encouraged to attend and expand their networks through AWE.
Refreshments provided by At the Table
At the Table is YWCA Hamilton's social enterprise that caters a variety of fine foods, while at the same time providing healthy meals and training to women in their Transitional Living Program.
---
Keynote Speaker: Takara Small, Writer, Public Speaker
Takara is a Tech columnist @MetroMorning & a Tech analyst @CBC @globeandmail + @CTV and the Founder @VentureKidsCan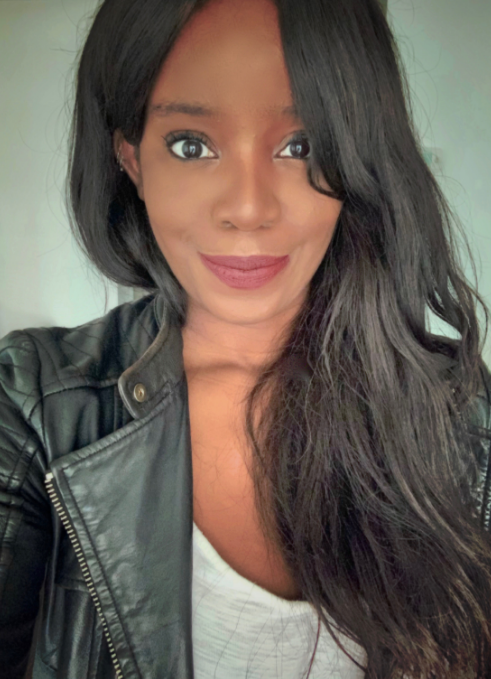 Takara will be speaking on Gender, Diverstity and Inclusion in Entrepreneurship.
Takara Small is a Toronto-based tech entrepreneur, journalist and developer. She is a technology columnist on Metro Morning (Toronto's top-rated morning radio show) and the founder and executive director of VentureKids Canada, a Toronto-based nonprofit that provides free coding classes and startup workshops to youth living in low-income and underserved communities.

Since launching, the organization has worked with community-focused groups like Toronto Public Library (Canada's largest public library system and Venture13 (one of Canada's rural-based startup incubators) to create inclusive opportunities for diverse students from across the city of Toronto and the province.
Meanwhile her written and broadcast work been featured in news outlets around the world, which include the BBC, CBC, Toronto Star, Refinery29, Flare magazine, Fortune magazine and more. In addition to her work on CBC Radio she is also the host/producer of the Globe and Mail's technology podcast "I'll Go First", which in 2018 was named one of the best technology podcasts in the country by Apple Canada. Meanwhile, as a sought after and renowned public speaker she's often invited to share her thoughts about entrepreneurship and innovation with international audiences at festivals, like Deloitte's DisruptionByDesign summit, Collision conference, Elevate, Social Media Week and more.
RECENT AWARDS/ACCOLADES:

CSPAN: Young Entrepreneur of the Year (2019)

L'Oreal Canada: Top 5 Women-led Startups (2019)

AdWeek magazine: Brand Star Leader (2019)
Move the Dial: Dial Mover (2018)
---


THANK YOU
AWE SUMMIT TITLE SPONSOR: Innovation Factory Catalyst+ Partner Bereskin & Parr LLP
Bereskin & Parr LLP is a leading Canadian full service intellectual property law firm serving clients across all industries around the world. With strong scientific backgrounds and specialized expertise, Bereskin & Parr LLP's lawyers and agents provide start-up and early stage companies with comprehensive IP services in every aspect of patent, trademark and copyright law. Founded in 1965, the firm has grown to be one of the largest IP firms in Canada with offices located in major economic and technology centres. The firm and its award-winning professionals are consistently ranked as the benchmark for IP law in Canada.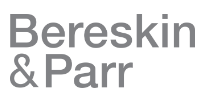 AWE SUMMIT CHAMPION SPONSOR: Haltech
Haltech is a member of Ontario Network of Entrepreneurs (ONE), which includes 17 Regional Innovation Centres (RICs). They are a non-profit corporation supported by Ontario's Ministry of Research, Innovation & Science, Ministry of Economic Development & Growth, and corporate sponsors.
Whatever stage a company is in, Haltech's staff and team of experienced advisors are passionate about bringing the right education, advisory services, and strategic connections to develop and grow innovation-oriented businesses to the next stage. From startups to large global corporations, Haltech is available to help entrepreneurs advance technology-based innovations to market or to scale up business.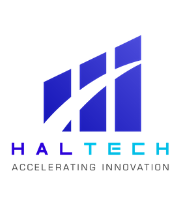 AWE ECOSYSTEM SPONSOR: YWCA Hamilton
YWCA Hamilton believes that women and girls must have the rights, resources, and opportunities to shape their own lives and define their communities.
With a tradition of advocacy stretching more than a century, YWCA Hamilton is part of a global movement connecting over 25 million women in 125 countries. Founded in 1889, YWCA Hamilton is known as one of Hamilton's original social innovators and works from a feminist, anti-racist, anti-oppressive framework. YWCA programs are inclusive of all women, non-binary, gender fluid and trans individuals of all genders.