Event Information
Refund policy
Contact the organizer to request a refund.
Eventbrite's fee is nonrefundable.
How does unconscious bias impact your work in PR? Learn more in this special Awkward Conversation event on February 17
About this event
February is Black History Month, a time to celebrate and honour the contributions of Black Canadians. It is also a time to reflect and learn about Black history and the lived experiences of Black Canadians today.
Join us in this special Awkward Conversation with Silvia Mangue Alene, President of the BC Black History Awareness Society and Co-Founder and President of Kulea Culture Society, who in the first part of her presentation will share some local Black history in British Columbia, an important and often overlooked chapter in our province's history.
In the second part of her presentation, Silvia, who is also an EDI professional, will focus on unconscious bias. In her presentation, Silvia will address how unconscious bias can give us a distorted view of reality, especially when it comes to racially different social groups. She will also share strategies to cope with unconscious biases.
Following the workshop, there will be time for discussion and Q&A, where attendees are welcome to share their own experiences dealing with bias and their learnings from the workshop.
Why should we care about unconscious bias in PR?
Simply, because the PR industry has a diversity problem and dismantling some of the systemic barriers and conditions that exist is key to evolving a sector to become truly diverse, inclusive and representative of the greater public.
According to the joint survey conducted by CPRS National, IABC National and CCPRF last year, "almost half of racialized professionals and one-third of female respondents believe that during their careers they have been turned down for a job or promotion due to bias or discrimination."
The workshop will provide a starting point for many of us, and for some of us, it will provide an opportunity to strengthen our awareness of the impacts of unconscious bias.
To make room for real change, we need to first confront the systemic issues at play. Learning about unconscious bias is one step of many.
"For the PR profession, overcoming obstacles to the incorporation of diversity and inclusion is imperative. Having a range of backgrounds and worldviews among PR practitioners is especially valuable in a creative, idea-driven industry that seeks to influence behaviour, opinions and attitudes impacting nearly every segment of global society." (PRSA).
SPEAKER: Silvia Mangue Alene, President, BC Black History Awareness Society and Co-Founder & President, Kulea Culture Society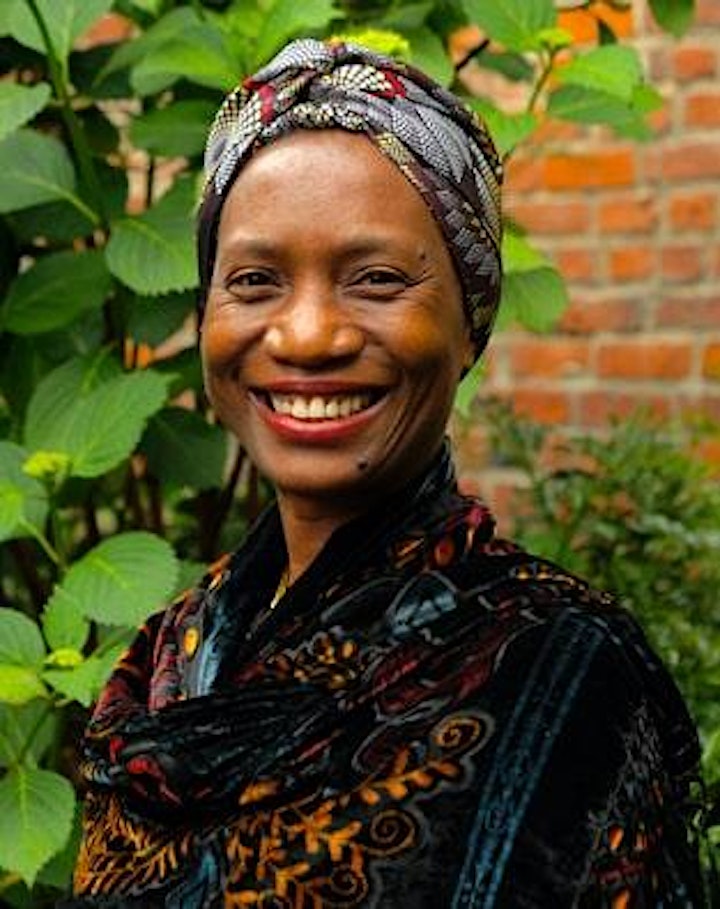 Silvia Mangue Alena is the Co-Founder and President of Kulea Culture Society, which purpose is to raise awareness about and reduce discrimination and stereotyping by engaging in respect for equity, diversity and inclusion through education, information, consultation, programs, conferences, cross-cultural exchanges and research. Silvia is also the President of the BC Black History Awareness Society, an organization that educates, disseminates and supports Black British Columbians' achievements past, present, and future. Bringing together diverse groups of people who have an interest in promoting education and learning about British Columbia and Canada's Black History.
Silvia holds a Bachelor's Degree in Business Administration with a major in Human Resources from Camosun College, a Post-Graduate Diploma in Intercultural Education from the University of Victoria, and a Certificate in Diversity, Equity and Inclusion from Cornell University.
In her day job, Silvia works at the City of Victoria's Equity, Diversity and Inclusion office. Silvia's passions among many others are women's issues, her two organizations, and fitness and wellness. Silvia was born in Equatorial Guinea, a country in West Central Africa. She immigrated to Madrid, Spain at the age of in 1978 at the age of 8, where she grew up before her move to Victoria, where she currently resides with her 17-year-old son.
Agenda
5:30 pm - Virtual arrivals and CPRS announcements
5:35 pm - Land acknowledgement
5:38 pm - Introduction
5:40 pm - Black History Month: Brief Presentation by Silvia
5:50 pm - Unconscious Bias workshop
6:30 pm - Discussion and Q&A
6:55 pm - Wrap-up
7:00 pm - Conclusion
Register NOW and join CPRS Vancouver for this exciting event!
Please note: CPRS Vancouver tries to ensure events are affordable and accessible to all our members. That said, we will be charging for our Equity, Diversity and Inclusion events so we can pay speakers who are addressing sensitive subjects. Thank you for your understanding and furthering a commitment to Equity, Diversity and Inclusion in the communications profession.
Date and time
Location
Refund policy
Contact the organizer to request a refund.
Eventbrite's fee is nonrefundable.