Sales Have Ended
Ticket sales have ended
Thanks for Joining Awkward Social! You will get a follow up email with all of the information you need for your first event from hello@awkwardsocial.ca
Sales Have Ended
Ticket sales have ended
Thanks for Joining Awkward Social! You will get a follow up email with all of the information you need for your first event from hello@awkwardsocial.ca
About this Event
It's AWKWARD. It's AWESOME.
It gets you out of the house.
You work at home. Sometimes in your pyjamas. You get up, you show up and your business is starting to really grow. But you don't have to do it alone. We got you. We're Awkward Social.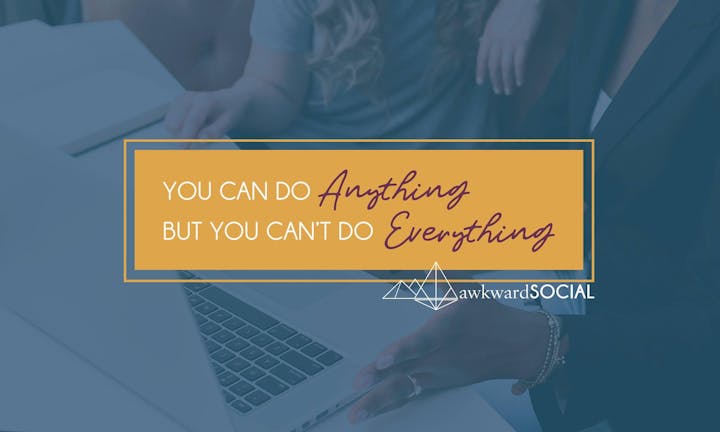 Inspiring further entrepreneurship, technologies, business, and social innovation in Edmonton, Alberta
About us
We know that being an entrepreneur or an owner of a small business can be a lonely, awkward experience. You've got the hustle and the responsibility of making your business thrive. Working out of your home or even a co-working space, you still need a social community to thrive in and that includes when you're running your own business.
We've all been to the networking lunches, the public speakers and while they might be amazing, we still missed concrete and achievable goals and action plans in our own businesses. Professional development is great but so is creating powerful movement in your business to meet all your goals.
So, we started thinking of a better way to maximize the limited time small business owners have in order for them to create BIG moves in their company.
Inspired by the process used running project scrums in the IT sector and the coaching process Marissa Loewen, Transformational Business Coach, uses to help entrepreneurs transform their lives and business, we created a timed two hour event to help people meet the challenges in their business, get it in front of other business owners to get different perspectives and see new opportunities and then walk away with their plan for the next month.
We also provide weekly prompts to help keep you motivated in the weeks between Awkward social meetups.
We make sure everyone is committed and ready for the two hours by sending out a short coaching prompt that gets you ready for the first hour of the event. The second hour is creating a plan to implement a tool, tip or process in your business to help you operate with more ease, increase your profits or help you maybe even to take a few days off in your business occasionally. You know, the important stuff we sometimes miss when we're in our business as much as we are.
There will be opportunities to be helped by others and to give help as much you receive. In two hours we will combine all the benefits of networking lunches, professional development seminars and masterminds.
But it takes you committing to us. Join for 6 monthly sessions. Complete the pre-event coaching exercises and show up to each meeting. Make this a commitment - For you and your business.
Welcome to Awkward Social – the social club designed for entrepreneurs and small business owners who are ready to meet other entrepreneurs and business owners like them and turn their dreams and ideas into reality.