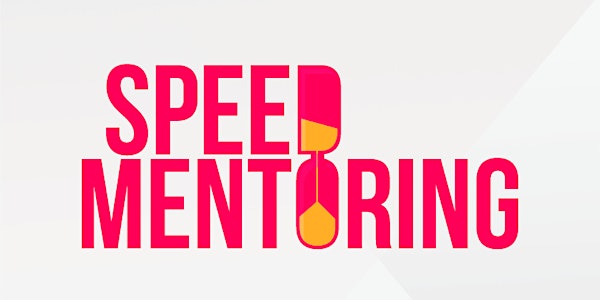 Date and time
Thu, Jun 16, 2016 6:15 PM - 8:30 PM EDT
Location
RLB 197 Hanlon Creek Boulevard #103 Guelph, ON N1C 0A1 Canada
Refund Policy
Contact the organizer to request a refund.
Description
Come and join the AWN for our first speed mentoring event in Guelph June 16th.
Networking, food, drinks and of course the chance to set down with industry leaders and gain insight and perspective into their career paths.
Evening Details:
19+ EVENT

Event fee: $20 Light snacks provided

Full list of mentors TBA
Mentors:
Kathleen Shore- Ruminant Nutritionist, New-Life Mills
Brad Adams- Global Training Manager, Semex
Katie Cheesmond- Director of Business Development, RLB
Stewart Skinner- Farmer & Business Owner, Stonealeen Farms
Steve McCabe- Manager of Member Relations, Grain Farmers of Ontario
Elgin & Joan Craig- Owners & Operators, E and J Craig Farms Inc.
Kelly Ward- Supervisor of Brand Services, Foodland Ontario
Denise Zaborowski- Manager, Domestic Marketing, Foodland Ontario
What is Speed Mentoring? Speed mentoring is a series of short, focused conversations. You will get the chance to meet with the mentees in groups in 10‐minute time slots each and discuss career related questions.
Speed Mentoring Tips:
Research the mentors in advance (bios will be provided in advance)


Come prepared with business cards for peer to peer networking and a notepad

Prepare questions- sample questions will be provided as well for assistance
Sample Questions:
The get to know you basics
Who you are, what you do, what you've done. Share 30 second elevator speech. Both interviewee and interviewer.
Appetizer
What is a typical day like in your career? What are your responsibilities within the company/organization?
What would you consider the most important skills to work in your industry?
What educational preparation would you recommend for someone who wants to advance in this field? What qualifications do you seek in a new hire? How do most people enter this profession?
What is the thing that you love best about your career/employer/job? What is the most rewarding thing about your career?
The main course
What advice would you give to someone looking to be successful in their career?
What things would you like to change in your current job? What's your largest challenge?
Is there anything that you wished you did differently in your career to date?
What significant changes have you seen take place in your profession/area of expertise through the years?
What are your personal thoughts on the future of your industry? And what current developments are on the horizon that could change/affect future opportunities?
Who would you identify as the leaders in your industry today? And what makes them stand out?
Dessert anyone?
What's one thing you would do if you knew you could not fail?
It's the end of a great week and you have some free time on your hands – what would you do?
Do you have any good reading recommendations? Blogs, books, articles or newsletters to subscribe to?
Follow up? Are there any other people would you recommend I speak with? When I call, may I use your name?
About the organizer
Formed in 2013, the Ag Women's Network (AWN) is passionately focused on cultivating and connecting leaders for a strong agriculture sector. With more than 1700 members, the AWN is a diverse cross-section of individuals that represent and participate in all facets of the agriculture and agri-food sector.
We are based out of the Guelph area and hold in-person events in Ontario as well as online events using social media tools.