Description
Azure Internet of Things (IoT) Hub Workshop
As technology is evolving, businesses are beginning to leverage connected devices for remote monitoring and predictive maintenance solutions. It can be costly to develop and host custom applications to monitor and maintain your devices, all while keeping them secure from external threats. Azure IoT Hub is a fully managed service that enables reliable and secure bi-directional communications between millions of Internet of Things (IoT) devices and a solution back end.
Join Lori Lalonde in this workshop to learn how Azure IoT Hub enables you to easily and securely connect your IoT devices to Microsoft Azure.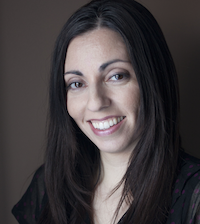 By the end of this workshop, you will learn how to create your own Azure IoT Hub in the Azure Portal, create a device identity in your IoT Hub, and create a simulated device app that sends telemetry to your solution back end.
Time: 12pm – 1pm
Location: Open Sky Incubator, 41 Ardelt Place, Kitchener, Ontario
Date: Tuesday May 30th, 2017