Thank you for your interest in B DOT DANCE - The Dance Off approved by Alberta Health Services!
About this event
***A hotel room package must be booked to participate in the event. No add-on entries will be accepted without a hotel room package. Failure to book a room package will result in an automatic refund with the exception of service fees, and loss of registration in the event.***
Please ensure:
1) You only register for one hotel room package per transaction (i.e. one room with a maximum of two solo entries).
One solo entry is included with the purchase of a hotel room package. Second solo entries must be purchased under the "Add-on" section through the tickets button.
Note: The registration forms will only be equipped for two solo entries maximum per transaction. 
If you have two dancers that fall within the same age division that both want to perform two solos, please complete two separate room booking transactions. 
You are not permitted to register on behalf of a friend. 
2) ​All room bookings must have at least one dancer. No observer rooms are permitted at this time. (i.e teacher rooms, family rooms, etc.) This is to give priority to the dancers. All room bookings that do not have a dancer will be cancelled and refunded with the exception of the non-refundable service fee.
We are working to secure livestream capabilities to help give everyone access to the show. 
Please see below room options. Once you have identified the tier you want to book for, please proceed to tickets button to purchase your room package.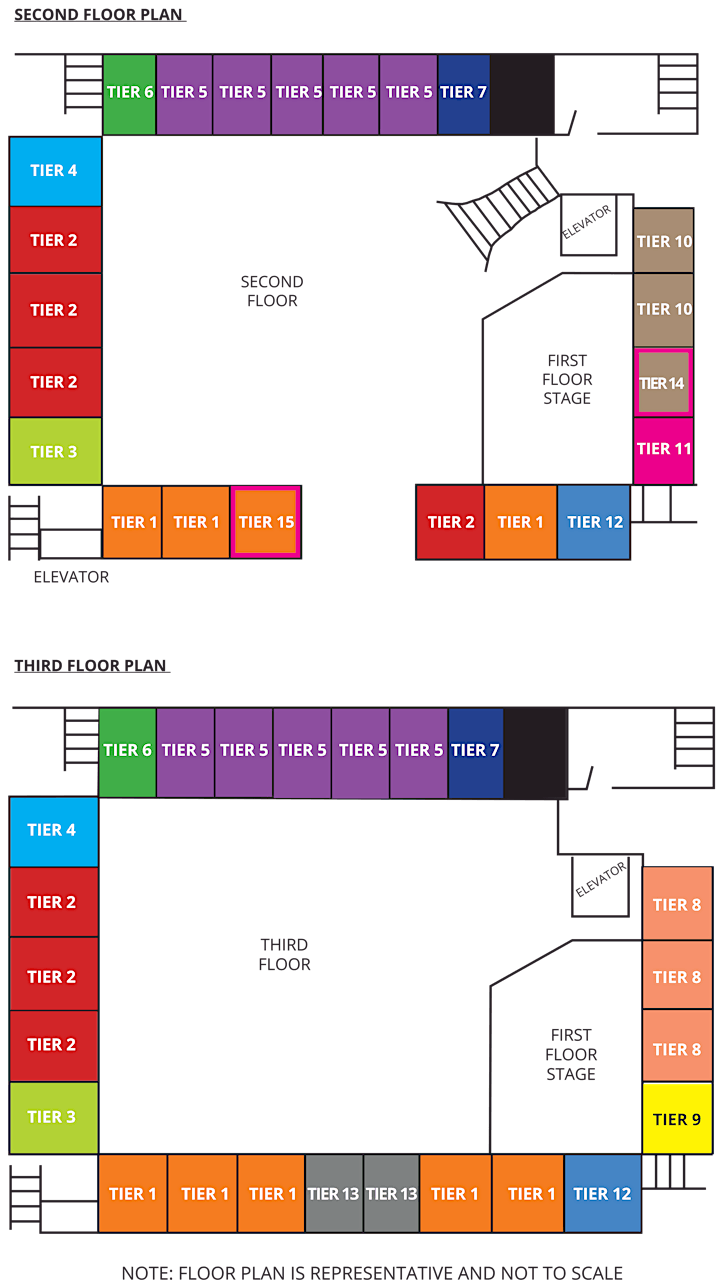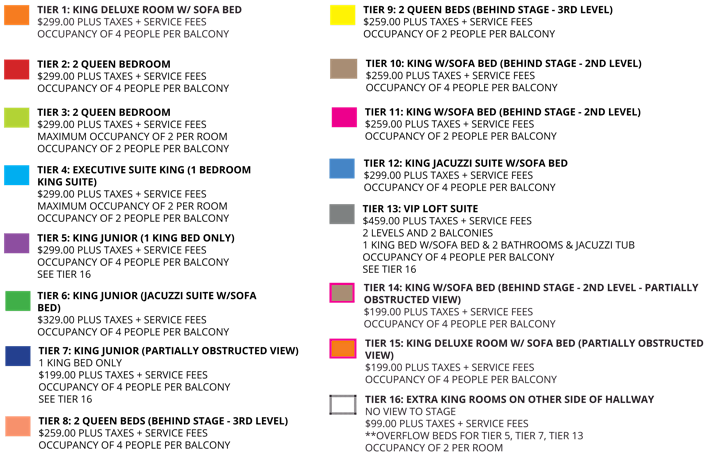 Please register dancers based on age at the time of the event.
Ages 7-9: Sunday, March 28, 2021
Ages 10-12: Monday, March 29, 2021
Ages 13-15: Tuesday, March 30, 2021
Ages 16-18: Wednesday, March 31, 2021
View COVID-19 Rules/Regulations Here
Dancers and guests will be required to follow strict procedures on the date of event. A detailed set of guidelines will be emailed closer to the event date.