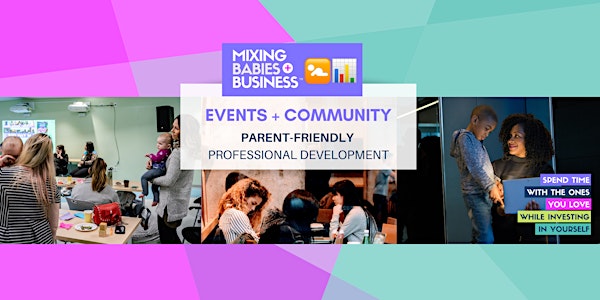 Babies, Business + Breakfast Dec 2022 Pop-Up: Ask + Receive Meetup
Connect with other parents (+ their kids) at the next Mixing Babies And Business™ meetup, complete with networking, snacks + play area!
When and where
Location
Bayview Yards 7 Bayview Station Road Level 2, L204 Training Room Ottawa, ON K1Y 2C5 Canada
About this event
Join Our Final Mixing Babies And Business™ 🚼📊
In-Person Meetup of 2022!
Think of it as a family-friendly business meetup in one of Ottawa's spaces built for entrepreneurs at all stages of their journeys!
Hi, I'm Amy Lynch and I believe parenthood and professional development don't have to be mutually exclusive.
People have families and they want to invest in themselves. I've created a community that welcomes primary caregivers AND their children to talk about business in a safe and welcoming space (snacks and toys included!)
Join us on Friday, December 9th, 2022
10 a.m. to 11:30 a.m.
A Pop-Up Play Group x Mini Business Mastermind x Casual Breakfast Meetup
Good to know:
there is a parking lot on site with FREE access in 2022, as well as two-hour free street parking and access to public transit
the venue has baby change facilities on the ground floor near reception and on Level 2 near the Training Room
I'll set up a play area for pre-school age kids
there is an elevator and stairs to access Level 2
P.S. I may also have my 11-month-old baby with me and have previously brought my two other children to this venue multiple times as both an event attendee and a Bayview Meetups host – it is accessible and strollers are welcome.
RSVP soon as space in the workshop room (and stroller parking) are limited!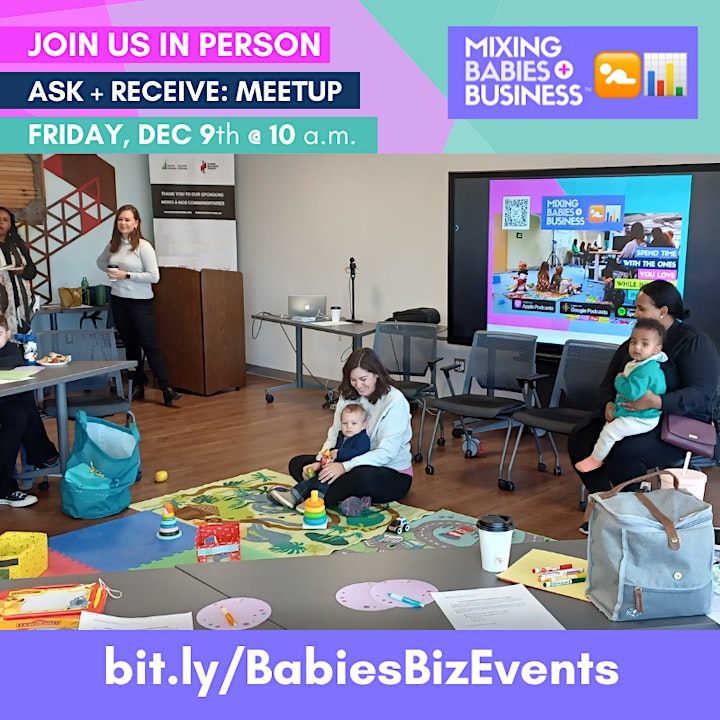 MEETUP TOPIC:
Ask + Receive
Attendees are invited to share their professional 'ASK' about their business or professional situation in order to 'RECEIVE' feedback and guidance to help you move forward from the group.
Ideas for your 'ASK' include:
Practice your elevator pitch
Request an introduction to an expert in a specific area
Seek feedback on supplier relationships or business resources
Share an employment opportunity to work with your business
Source current funding and financing opportunities
*** Think of it as a mini mastermind alongside your kid(s) with the goal of receiving feedback on your professional or business-focused 'ask' *******
AGENDA: Friday, December 9th, 2022
10:00 a.m. - Doors Open and Registration: Grab a hot or cold drink, some snacks and explore the play area!
10:30 a.m. - Interactive Discussion: Ask + Receive Feedback in between feeding your kid(s) or while building towers, all questions welcome
11:10 a.m. - Open Networking: Grab some more snacks, mix and mingle with other parents and their kids
11:30 a.m. - Event Close: Pack up to head home for lunch + naptime
WHO IS THIS EVENT FOR?
Founders, freelancers, remote workers and potential career changers who are also parents (moms AND dads, parents-to-be welcome too!) who want to learn how to mix babies and business.
Whether you are setting out to build a startup, launch a small business, start freelancing or are simply looking to invest in yourself alongside your little ones, this event and community are here to help you fuel up on fresh business inspiration and get connected to other like-minded parents.
WHAT DOES THE TICKET INCLUDE?
This ticket entitles one adult and their children to attend the event, which will feature coffee, tea, light breakfast refreshments, as well as a play area designed for pre-school age children.
*Venue space is kindly sponsored by Invest Ottawa Bayview Yards as part of their Bayview Meetups program*
Parts of the event may be photographed and/or filmed for broadcast as a hybrid event. Please note this as you register and if you prefer not to be included in any published media, advise us upon entry to the event.
LOCATION
Bayview Yards (Level 2, L204 Training Room):
7 Bayview Station Rd
Ottawa, ON K1Y 2C5
RSVP to reserve your space and I'll be in touch early the week of the event to confirm detailed parking, public transit and room location instructions for the venue.
DRESS CODE: 'BABY CASUAL'
Come as you are, no business attire required. Shoes (yes please), if you're a kid you may be able to get away with socks!
The sponsors and I will provide the:
• conversation + community
• drinks + continental breakfast spread
• children's play area + change tables
Please bring your:
• parenting supplies (diapers, wipes, snacks, stroller, baby carrier)
• questions + best small talk / baby babble skills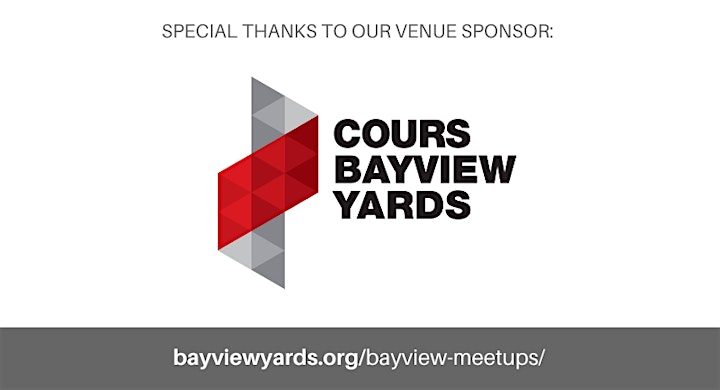 OTHER INFO + Q's?
Contact me via my Eventbrite Organizer profile or via the online contact form on my website: https://mixingbabiesandbusiness.com/contact
I'm looking forward to seeing you at the next event!
Amy Lynch (+ family)
Founder + Podcast Host, Mixing Babies And Business™
ABOUT MIXING BABIES AND BUSINESS™
As a social impact movement and community, I'm focused on producing parent-friendly professional development, digital resources and more inclusive and flexible work solutions for primary caregivers.
Spend time with the ones you love, while investing in yourself.
Can't make it but still want to stay in the loop!?!
I get it, life happens. Access parent-friendly business events, experiences, inspiration and resources here: