Sales Have Ended
Registrations are closed
Thank you!
Sales Have Ended
Registrations are closed
Thank you!
Description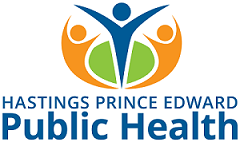 Hastings Prince Edward Public Health presents the Baby-Friendly Initiative (BFI) 20-Hour Breastfeeding Course - a course for health care providers or volunteers who provide support to families with babies. This course will be facilitated by a team of local health care professionals with breastfeeding expertise and is offered in a series of five 4-hour modules February through June 2017.
Registration is free. Lunch will be provided. Please register by February 15 to reserve your spot.
A certificate of participation will be provided upon completion of the course.
Course Outline
Module 1: Promoting and Protecting Breastfeeding February 22, 2017: 12:30pm - 4:30pm

Module 2: Breastfeeding Basics March 29, 2017: 12:30pm - 4:30pm

Module 3: Management of Breastfeeding Challenges April 26, 2017: 12:30pm - 4:30pm

Module 4: Supporting Breastfeeding May 31, 2017: 12:30pm - 4:30pm

Module 5: Clinical Breastfeeding Support June 28, 2017: 12:30pm - 4:30pm

The 20-Hour Course
Meets the minimum educational requirement of the Baby-Friendly Initiative for staff involved in direct care to breastfeeding women and families.
Provides for evidence-based care to all families.
Provides basic foundation in breastfeeding best practice, and in alternative feeding for non-breastfeeding families.
The Baby-Friendly Initiative
Provides process for evidence-based breastfeeding support which agencies can complete and become "BFI designated".
Based on 10 Steps to Successful Breastfeeding and the WHO Code.
Provides for support when breastfeeding is not possible or when parents have made an informed decision not to breastfeed (i.e. supports ALL babies and parents).
For more information, call Hastings Prince Edward Public Health's Child Health CARELine at 613-966-5500 ext. 223.