This virtual class on Facebook covers exactly how to start signing with your baby effectively and easily, at your own pace.
About this event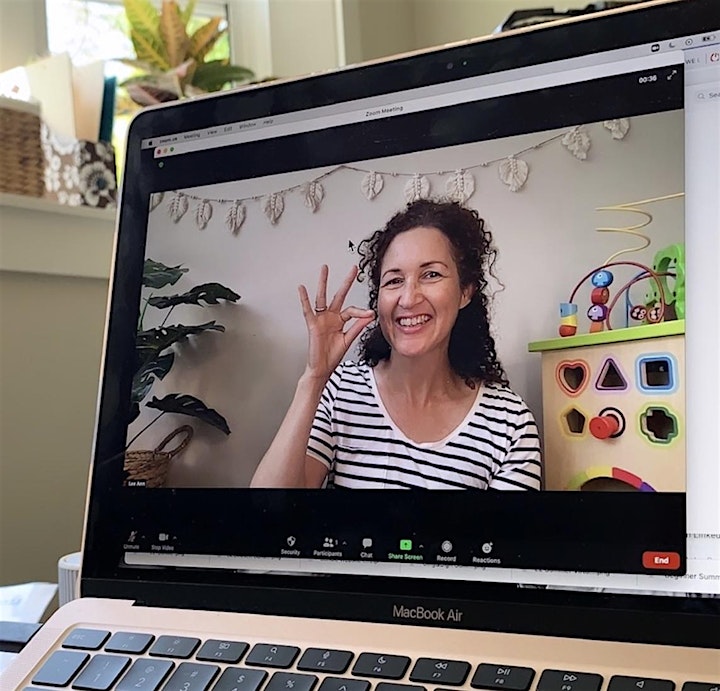 Your baby has so much to tell you!
Join Lee Ann for her introduction to using American Sign Language (ASL) signs with little ones of all ages. You'll be signing in no time without hesitation or confusion about what signs are best, how to make sure baby pays attention, and how to start signing together.
This mini-course is play-based and fun for both parents and & babies to watch together. The organized curriculum of signs and songs is easy to follow and execute.
Are you ready to end the guessing games about what your baby wants?
It's not tricky, but there is a secret to getting your baby to understand and respond to your signs before they resort to crying, screaming or tantrums.
Learn exactly how to introduce signs with confidence, clarity and calm with this quick series of video lessons + signing resources to keep you signing together.
*Please note: access to a Facebook account is required to view the course.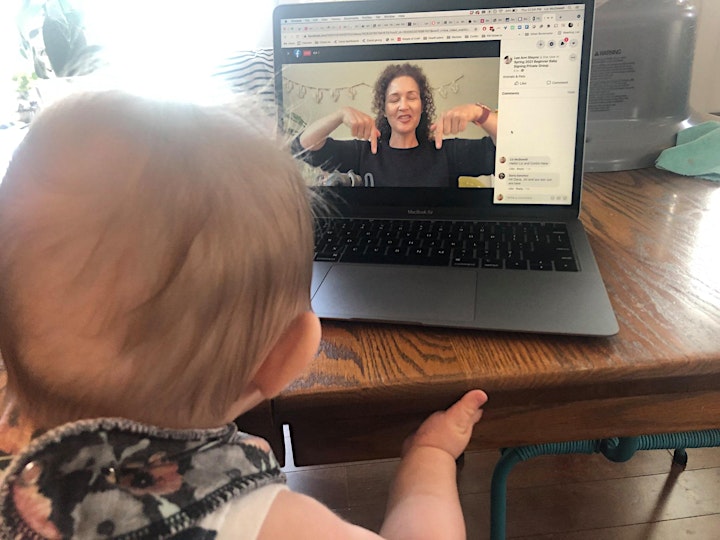 This course is comprised of 4 learning modules that are presented on video to watch and practice with your baby (approx. 15 minutes each) plus a bonus module covering the biggest mistake parents can make teaching their baby to sign, and how to avoid it completely.
"I would highly recommend Lee Ann's classes. I really enjoyed learning a new skill while having fun with my baby. We sang rhymes and songs, which is a really nice way to learn and remember the signs while having fun interactions with our little one. My little one is only 6 months but I can tell he is already reacting to some of the signs I'm using. Also, my older son who is nearly 7 started using signs as well to communicate with his brother which is a great bonus and will help him communicate and bond with his little brother before he can actually talk. A big thanks to Lee Ann for a great course !"
-Karine & baby Marco
HOW OUR FACEBOOK CLASS WILL WORK:
Just like a regular in-person class , once registered, you'll be invited to join a private class group on Facebook where Lee Ann will lead our video lessons. We sing, sign and play together from my house to yours! You are able to watch our class anytime to practice as many times as you like.
*Please note: access to a Facebook account is required to view the course.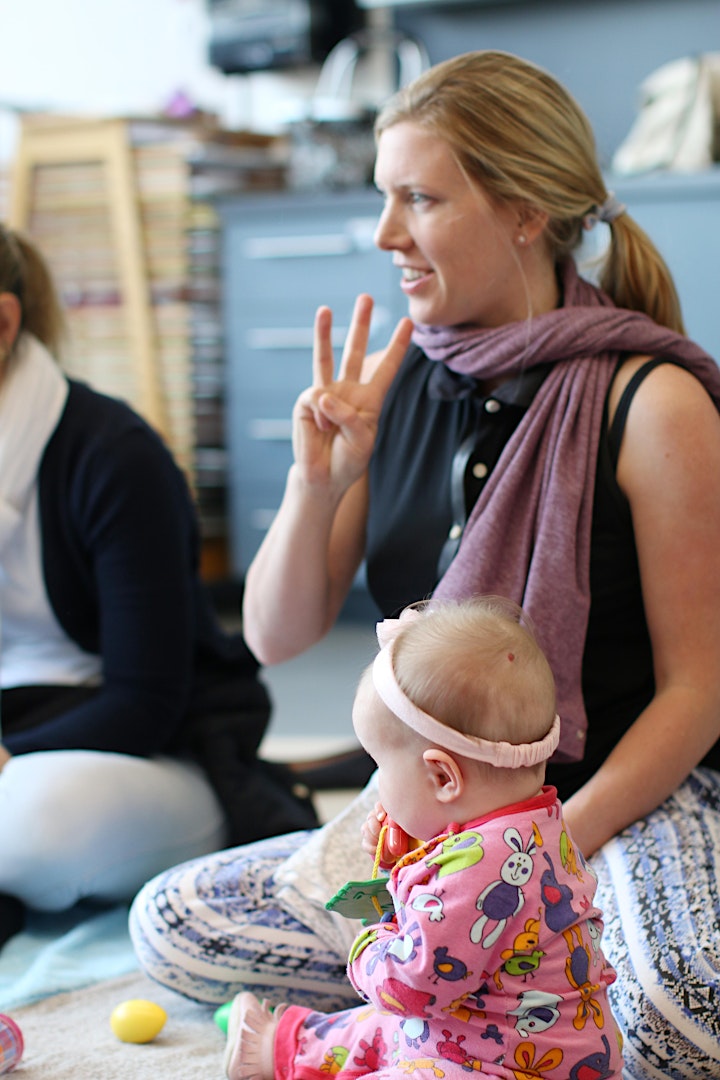 It is easy and FUN to teach sign language to your little one, and you'll never regret supporting their early language acquisition skills, which studies show augments their ability to acquire verbal speech down the road.
See more info at www.signingbabies.ca
Date and time
Location
Refund policy
Organizer of Baby Signing 101 with Confidence, Clarity & Calm