Description
*Note that this event is a repeat of our November Wordpress workshop. It's "back by popular demand"!*

What is Ladies Learning Code?

We're a group of women in Toronto who provide women (and men*) the opportunity to learn basic, beginner-friendly computer programming skills through hands-on, social and collaborative workshops.
(*Men are welcome to attend workshops (and they have), but we request that you bring with you a female learner where possible.)

Why Wordpress?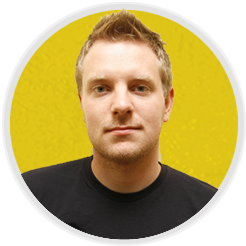 Whether you want to start your own blog, or your company website is run on it, WordPress allows you to update and create content easily, while allowing for your own style and customization. You don't need to be technical to use it, but it can be really powerful if you get your hands dirty and work with the code. In this workshop, Wes Bos is going to show you how to install WordPress, what it all means, and of course, how to edit a theme to make it your own.
We'd like to thank and acknowledge the Centre for Social Innovation for their ongoing support of Ladies Learning Code and for providing the venue for this workshop. Thank you, CSI!

Is this workshop for you?

This workshop has been designed for absolute beginners. If you know absolutely nothing about coding or computer programming or Wordpress, you've come to the right place! Our only expectation is that you know how to open up a web browser and do something online like checking your email. (But if you're reading this, we're pretty sure you know how to do that.)
If you are very familiar with Wordpress (e.g. you are comfortable with PHP and have launched or customized Wordpress-powered sites in the past, this workshop may not be for you. If you're not sure, take a look at the blog post we wrote after the first Wordpress event. It will give you an idea of what will be covered.

Requirements:

You must own or have access to a laptop with wi-fi for which you have administrative permissions. Workshops are taught in English. Please be sure to bring your powercord.

*Are you quaified to help teach this workshop? Great - our workshops absolutely wouldn't be possible without the incredible developers who help us out! Please join our developer email list here.
What's Included?
- 4:1 (or better!) student-to-instructor ratio
- A fun, social and inclusive learning envionment
- A great venue (The Centre for Social Innovation - thanks again to them for hosting us!)
- Breakfast, catered lunch and snacks
- Plus more!

Questions?

Email us at info@ladieslearningcodecom. You can also find us here:

Twitter: @llcodedotcom (don't forget to use the hashtag: #ladieslearningcode)
Facebook: facebook.com/ladieslearningcode
Mailing List & Developer Mailing List: http://ladieslearningcode.com

What participants say about our workshops:
"After years of teaching myself how to code, I wasn't sure how I'd find the collaborative experience of an LLC workshop - but it completely exceeded my expectations. The lead instructor was clear and thorough, and the volunteer instructors were always ready to throw new challenges at us the moment they saw we'd completed the current task. Solving a coding problem has always been exciting for me, but having a group of people equally excited about it was amazing!"
"[My favourite part was] the casual nature of things, and the fact that all the instructors walked around and helped out learners everywhere around the room - so I got to meet and talk to a bunch of people who were experienced and gain some perspectives. The food was great too. ;)"

"I love how excited the instructors were to teach us - whenever I understood something they'd throw another problem at me, and once I solved that they'd be as excited about it as I was!"
Organizer of Back by Popular Demand: Introduction to Wordpress for Beginners