Back Cast Fly Fishing Film Festival 2014

Wednesday, 19 February 2014 from 5:00 PM to 10:00 PM (MST)
Event Details

We are delighted to report that we have SOLD OUT Back Cast FFFF 2014!!!
We have now SOLD OUT five of the seven years of this special event's existence!
Thank you to all of our fans and supporters for making this happen.

For those lucky souls who have tickets, just a few reminders:
- Doors open at 5:00 pm.  The Perogy Boyz will be on hand to feed the masses. :-) 
- 'Pre-Event Social runs 5:00 pm-6:30 pm. Visit with 'The Friends of Back Cast FFFF' who will have display tables in the lobby.

- Please remember to bring a donation for the food bank.
- Bring some extra coin for the raffle. Twenty three fly fishing related businesses have donated items for the cause!
- Make plans to drop in at the After Party at Original Joe's across the street from Cardel.

See you at the movies!
Michelle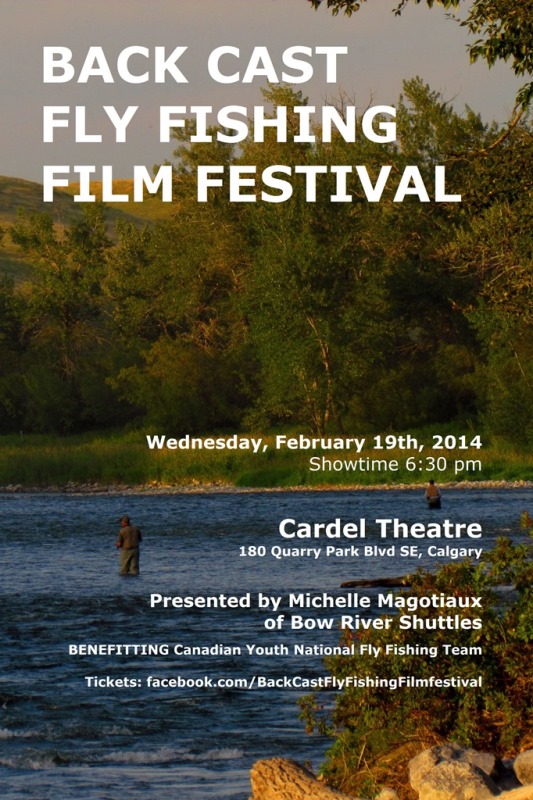 The Back Cast Fly Fishing Film Festival is one of the most anticipated annual events in the Calgary fly fishing community.

This exciting event is organzied and presented by Michelle Magotiaux, owner/operator of Bow River Shuttles, and is part of her Community Support Program.

Back Cast Fly Fishing Film Festival was the first, and is the longest running, film festival of its kind in Calgary, and, for that matter, in Canada.  This will be the 7th Annual presentation!

As in past years, Back Cast fans will be treated to a number of full length films from some of the best fly fishing film producers on the planet.

Net proceeds will be donated to the Canadian Youth National Fly Fishing Team.

Bring some extra coin! You might leave with more than you came, thanks to our supporters and sponsors!

Doors open at 5:00 pm.  Please come early for a pre-event social gathering

Enjoy a tasty dinner and some great movies!  The Perogy Boyz food truck on site.  Gourmet Eastern European-inspired street food!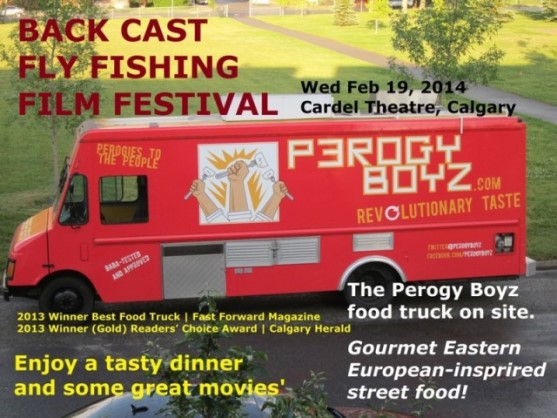 Showtime: 6:30 pm

Back Cast FFFF AFTER PARTY: Plan now to join other film night enthusiasts for an informal gathering for drinks and socializing at Original Joe's.  Special pricing for Back Cast FFFF fans!  At 1009 163 Quarry Park BLVD SE (right across the street from Cardel Theatre).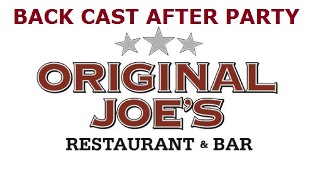 ___________________________________________________________________________________
SEVERAL BLUE RIBBON FILMS
Itu's Bones
Canadian Premiere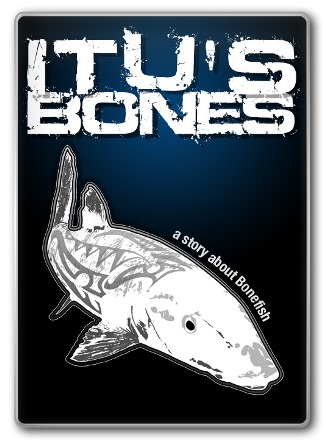 From the creators of "Once in a Blue Moon "
(Screened at Back Cast FFFF 2010)

'Itu's Bones' was sponsored by Patagonia, Sage, Costa Del Mar and Rio

"Itu's Bones" tells the story of expert net fisherman Itu (ee-too) Davey as he makes the journey from subsistence gill-netter to pro fly fishing guide. This compelling, and controversial story features the importance of marine reserves and sustainable fisheries.

2011 | Official Selection | Fly Fishing Film Tour
2012 | Official Selection | Raindance Film Festival (U.K.)
2012 | Finalist: People & The Sea | Blue Ocean Film Festival
"Itu's Bones is a jaw-dropping bonefish film" – The Venturing Angler

"Itu's Bones" is more than a fly fishing film. It's a visionary undertaking with remarkable results."  – Louis Cahill, Gink & Gasoline

"A fantastic and a very touching story in many ways."  - Martin Joergensen, Global Fly Fisher (rated 6 out of 7)

"This is no ordinary fly-fishing film. It is a true documentary of the highest calibre."  - Brad Harris, FlyLife Publishing
 _________________________________________________________________________________
FALL RUN
CANADIAN PREMIERE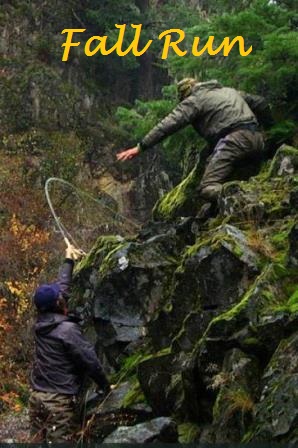 "Fall Run" is the ultimate Pacific Northwest steelhead adventure. This is the true story every angler dreams about retelling around the campfire forever. Hooking and landing a steelhead on a fly is not easy. It is arguably the most difficult type of fly fishing in the world. Add the challenges of Mother Nature's moods, an unpredictable wild creature and one single, split-moment chance to capture it all on film……..and you've got a recipe for a movie house flop. But against all possible odds, luck lands on the right side for the filming of this high-action angling adventure.

2014 | Official Selection | Wild & Scenic Film Festival
 "The successful operation of any video equipment, during Mother Nature's moods and demanding conditions, from rain and snow to cold and darkness, requires days of preparation, a cool steady hand combined with the patience of a zen master and more than a smidgen of luck.  Todd Moen's talents flow with an ease that belies the work beneath."  – Val Atkinson

"Todd Moen films and edits the most creative, action packed and stunningly beautiful fly fishing videos in the world." - Martin Joergensen, Global Fly Fisher
Fall Run *trailer* by Todd Moen from Todd Moen Creative on Vimeo.
___________________________________________________________________________________
NOT YET BEGUN TO FIGHT
CANADIAN PREMIERE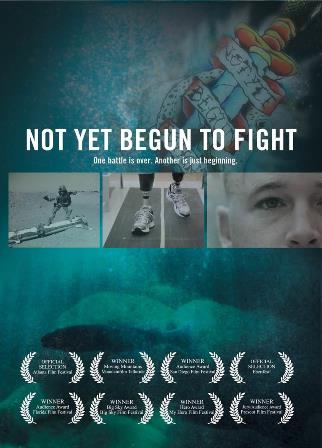 In the space between war and a new battle, NOT YET BEGUN TO FIGHT unfolds. A retired Marine Colonel reaches out to five men, a new generation returning from combat. He brings them to the river. He puts a fly rod into their hand, teaches them to cast, and shares his secret: there are places where you can still be consumed by a simple act, find joy in a fight, and be redeemed as you gently release another creature, unharmed, into quiet waters.

2012 | Winner Audience Award | Florida Film Festival
2012 | Winner Moving Mountains | Mountain Film Telluride
2012 | Winner Audience Award | San Diego Film Festival
2012 | Winner Hero Award | My Hero Film Festival
2012 | Official Selection | Red Rock Film Festival
2012 | Official Selection | Atlanta Film Festival
2012 | Official Selection | Wild & Scenic Film Festival

2013 | Winner Big Sky Award | Big Sky Film Festival
2013 | Jury Prize & Winner Audience Choice | Prescott Film Festival
2013 | Official Selection | Ebertfest (Roger Ebert's Film Festival)


 "This beautifully realized film is humbling, insightful, and inspiring in the deepest sense of that word." - Leonard Maltin's Indiewire

"… a lyrical meditation on nature and war…"  - LA Times

"Deeply moving…"  - The Hollywood Reporter

"It stuns…"  - The Village Voice

"The directors, Shasta Grenier and Sabrina Lee, delicately find moments of openness in casual, lapidary interviews with five men at different points in recovery."  - NY Times

Chicago Sun-Times and Roger Ebert.com (3.5 out of 4 stars)
"Profoundly heartbreaking… inspirational stories…"  - Ocala Star Banner
"Poignant… (A) mix of wild beauty and ugly reality..." - The Orlando Sentinel
"Profoundly powerful…  Expertly crafted…"  - Examiner.com
"Harrowing, artful… gives the impression you are getting into the headspace of these men, men whose bravery and skill allowed them to soar above the  fray and who have now plunged back to earth…"  - Burnaway.org
" "Must-see" is a phrase tossed at many a romantic comedy or summer blockbuster, but when I apply those words here, I mean this: as citizens, it is our obligation to do right by and reach out to those who protect us with their lives. "Not Yet Begun To Fight" is a strenuous but necessary film to watch…" - Bozeman Magpie
____________________________________________________

The Cardel Theatre, the home of Michelle's 'Back Cast Fly Fishing Film Festival', is providing their beautiful theatre free of charge, as they do for similar not-for-profit events.

Cardel Theatre provides their facility free of charge for such events, in return for attendees contributing to the Calgary Food Back. Please bring a food bank donation. We strongly recommend the Safeway $5 or $10 'Care Package' or the $10 Calgary Coop 'Food Bank Bag'.

We will also be accepting donations (cash or cheque) for both the Canadian Youth National Fly Fishing Team and the Calgary Food Bank.
 
Tickets:

At the door: $20 (cash only) 
In Advance: $17 (online only, VISA/MC) 

Limited Number of DISCOUNT Tickets ($15 CASH ONLY) available at:

Fish Tales Fly Shop
Country Pleasures Fly Shop
West Winds Fly Shop
Bow River Troutfitters Fly Shop
The Fishin' Hole
Iron Bow Fly Shop
Hanson's Fly Fishing Outfitters

SUPPORT YOUR LOCAL FLY SHOP

Limited seating

Last year's Back Cast FFFF sold out!
Don't be disappointed. Order your tickets today!

1. "Will Call" table for tickets will be just inside the lobby of the Cardel Theatre.
2. Valid photo ID is required for ticket pickup at "Will Call" table.
3. If you fail to pick up your tickets we shall not be responsible for this and your money will not be refunded. 
4. Please arrive EARLY for best seat selection, and especially for "Will Call" tickets.
5. As a courtesy to other attendees, latecomers will be seated at the end of the first film. 
When & Where

Cardel Theatre
180 Quarry Park Boulevard Southeast
Calgary, AB T2C 4J1
Canada

Wednesday, 19 February 2014 from 5:00 PM to 10:00 PM (MST)
Add to my calendar
Organizer
Michelle Magotiaux is the owner/operator of Bow River Shuttles.  Bow River Shuttles has been moving vehicles for fly fishers along the Bow River since 1987.

(403) 278-9165

michelle@bowrivershuttles.com
Back Cast Fly Fishing Film Festival