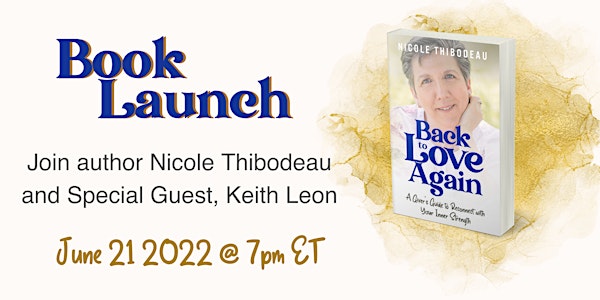 Back to Love Again Virtual Book Launch with Nicole Thibodeau
Enjoy a colourful glance into the inner workings of an ethereal artist, engage with beautiful souls and journey through a guided meditation.
About this event
Come join us in celebration as we officially launch the book, ''Back to Love Again: A Giver's Guide to Reconnect with Your Inner Strength'.
During the event, Nicole Thibodeau, the author, will discuss the creation of her book, the unique process behind her ethereal art, and how she came to be a channeller.
Nicole and special guests, such as Keith Leon, author of Walking with my Angels, will share their journeys Back to Love and dive into how their intuition and divine gifts have guided them through life's waves, whilst always bringing them back to their heart, to love.
Those who attend the virtual live event will experience a beautiful guided meditation and part with a special gift.