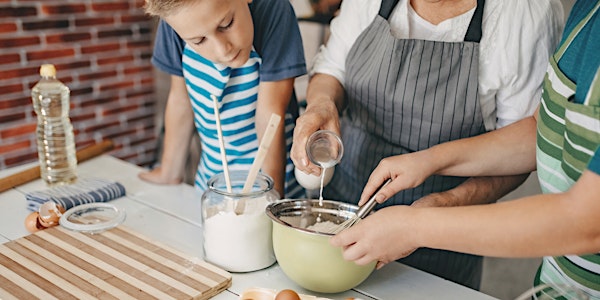 Back to School Cooking Class: Healthy Snacks - Virtual
In this class, you will see a 30 minute demonstration of 2 kid-friendly, healthy recipes to get the whole family participating.
About this event
Back to school season is beginning.
Join us for a virtual cooking class to learn healthy snack recipes you can make in your home.
You can take these tasty snacks on the go, and they are made with healthy ingredients that are good for you and your family.
We will discuss:
How to make tasty snacks that encourage the use of more whole, real food ingredients without the harmful additives
Encourage healthy eating to boost energy, aid in blood sugar balance, and help with weight management
Identify ingredients to avoid that are often found in store-bought snacks
Observe a cooking demonstration by a Holistic Culinary Nutritionist
Develop healthy cooking habits that can benefit the entire family
What will the format be?
25-30 minute presentation followed by a 15-minute Q&A session.
When:
Wednesday September 20th, 2022 - Virtually via Zoom from 7:00 pm to 7:30 pm
***REGISTRATION FOR THIS CLASS CLOSES ON SEPTEMBER 13th***
This will allow sufficient time to access and obtain ingredients and prep for the class
Cost:
FREE
Location:
Robin's Nest Family Care - Virtual Class via Zoom