Description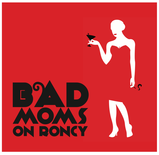 The perfect launch of imperfect holidays.
Doors at 8:30, Film at 9:00pm
Yes it's a sequel, yes it's predictable…BUT it could be just the ticket you need right now.
It's time to actually ESCAPE the holiday insanity for a few hours. Come toast this madness with the other Bad Moms of Roncy and beyond. Hosted by some of your own - Julie Sabine, Samantha Hodder and Aileen MacDonald.
Licensed Event. Christmas cocktails for sure, prizes absolutely and who knows what else (it's all very last minute, just like when Mom decided to come visit after all).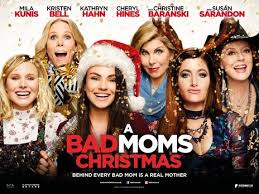 The Film - Under-appreciated and overburdened moms Amy, Kiki and Carla rebel against the challenges and expectations of the Super Bowl for moms: Christmas. As if creating the perfect holiday for their families isn't hard enough, they'll have to do it while hosting and entertaining their own respective mothers when they come to visit. Rated 14A
Special Event Admission: $15 General, $12 Bronze Members, Students & Seniors (Any Moms Moms)
Proceeds from the evening will go towards getting the Revue a permanent liquor license early in 2018. Your fav not for profit community cinema can't thank you enough in advance.