Description
Hey future Badgers! Your Brock University career will be beginning soon, and BadgerFest is the ultimate way to kick off your time here at Brock.
BadgerFest, which is all the events run by BUSU during Brock's Welcome Week 2018, takes place during your first week at Brock, and is filled with events designed to orient you with your new home, make new friends, and have an aweome time. Your BadgerFest All Access Pass includes entry into all BUSU events via your digital or printed ticket (which will be emailed to you shortly after purchase), a BadgerFest t-shirt (perfect for the paint party), sunglasses, tattoos and our BUSU branded duffel bag!
*Please note: BadgerFest events are only open to Brock students.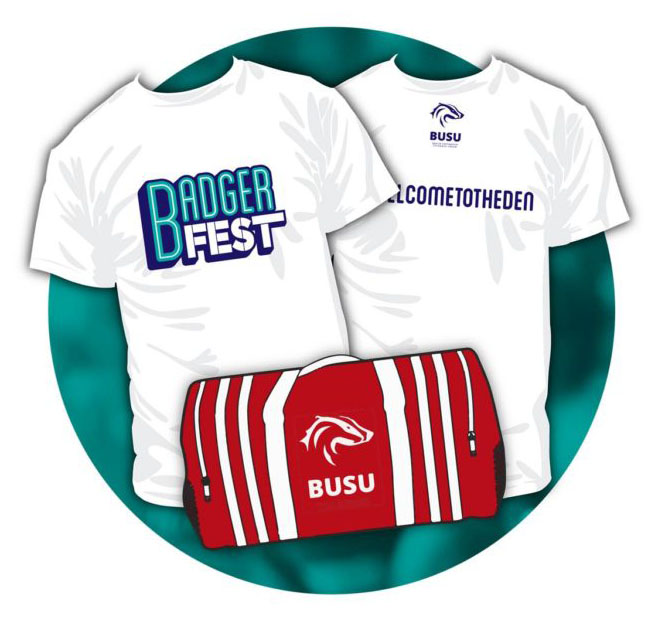 More details will be available soon on the BadgerFest website, or check out a sampling of some of our premier events:

Sunday, Sept. 2 - Tower Party
Tuesday, Sept. 4 - Badger's Believe It Or Not
Thursday, Sept. 6 - Condom Casino and Dirty Bingo
Friday, Sept 7 - Paint Party
Saturday, Sept 8 - Big Ticket Concert
You'll be able to pick up your Pass on Sunday-Wednesday, from 10am to 4pm. Full details are on the checkout page.