About this Event
In Jewish culture, as in many others, bubbies, saftas, and nanas are the matriarchs of the kitchen and thus the rulers of the roost. They are the individuals that carry forward the traditions of our families.
Join Amy Rosen, James Beard Award-nominated, award-winning freelance journalist and cookbook author, for a delectable baking demonstration to honour all the bubbies, balabustas, and keepers of Jewish kitchens.
Kosher Style, Amy's latest cookbook, pays tribute to the family, tradition, and food that influenced her life. Kosher Style is for anyone who likes to cook and loves to eat, and it's especially for those yearning to create new shared memories around a table brimming with history and loved ones.
In partnership with Penguin Random House Canada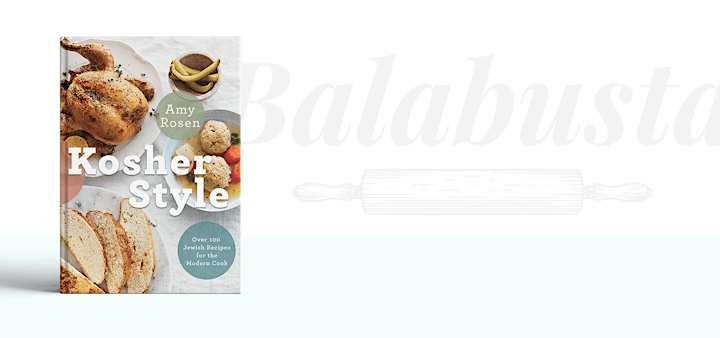 Wednesday, February 19, 2020
Congregation Habonim of Toronto
5 Glen Park Ave North York, ON
7:30 PM // Doors open & introductory remarks
8:00 PM // Baking demo with Amy Rosen
8:45 PM // Dessert reception
Tickets
$45 // Single ticket + a copy of Kosher Style
$80 // Two tickets + two copies of Kosher Style
Kashrut observed
For more information, please contact Danya at dkoplowitz@ujafed.org