Event Information
Location
Kensington Market
Toronto, Ontario
Canada
Description
DESCRIPTION: This food tour will highlight three downtown Filipino restaurants on a mission to give a deeper understanding of Philippine culture and introduce Filipino cuisine to Toronto's broader communities. Joyce will tell the story of the Filipino diaspora: how many Filipinos left their homeland in search of a better life for themselves and their families, and what it was like for those to grow up in a country where their culture was not reflected anywhere but at home, in the food lovingly prepared by their parents. This tour will explore the ever-growing neighbourhood of Kensington Market and the rapidly changing Queen Street West, and where the next generation of Filipino-Canadians fit into the puzzle of one of the most risky industries: food. Joyce wants to share the deep passion the Filipino community has for food, how central it is to the Filipino experience, and how it binds community and identity.
START LOCATION: Kapisanan Philippine Centre for Arts and Culture, 167 Augusta Av, Toronto, ON M5T 2L4
Please arrive on time as the tours will be running on schedule.
GUIDE: Joyce Voegler
GUIDE BIO: Joyce Voegler is an emerging arts professional committed to creating inclusive spaces for emerging artists, community arts, and arts-based education. Although blessed with a European-trained chef as a father, the dish she finds most comforting is not his Filet Mignon, but the Sinigang soup prepared by her Lola. Since joining Kapisanan Philippine Centre for Arts & Culture last summer, Joyce has learned to embrace and speak about her roots as a young Filipina, and that one of most powerful ways to tell her story is with food. Through this tour she hopes to reach back and share stories of Filipinos in her community yearning to explore their roots and foster pride in the dishes they grew up eating.
PARTNERS: Toronto Ward Museum, Heritage Toronto, Culinaria at UTSC, Kapisanan Philippine Centre for Arts & Culture
PARTICIPANT WAIVER AND RELEASE: By purchasing a ticket for this tour you acknowledge that you have carefully read and agreed to the terms and conditions outlined in our Tour Participant Release and Waiver agreement and fully understand its contents and significance.
TICKET SALES ARE FINAL. ONCE PURCHASED, NO EXCHANGES OR REFUNDS WILL BE ISSUED.
Funded by the Government of Ontario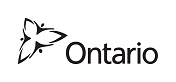 Date and time
Location
Kensington Market
Toronto, Ontario
Canada
Organizer of Balikbayan Renaissance: KAIN NA! Filipino Food Tour
Through the life stories of migrants, the Toronto Ward Museum will engage the public in connecting Toronto's migration stories of the past to current day struggles in order to envision and shape a more just future for migrants. Focusing on personal narratives, the museum will inspire visitors to see themselves in these stories and will work to build bridges between individuals, communities and generations by reflecting on the common themes that have motivated migration to Toronto while recognizing how their lived experiences have and continue to shape the City. Further, the museum will inspire critical reflection and conversation around migration, citizenship and belonging in an age defined by global migration.