OUTDOOR BARRE CLASSES: BALLET BY THE WATER 2021 Outdoor Ballet By The Water Classes are finally here!! Hot Booty ballet is excited to offer
About this event
OUTDOOR BARRE CLASSES: BALLET BY THE WATER 2021
Outdoor Ballet By The Water Classes are finally here!!
Hot Booty ballet is excited to offer outdoor Ballet By The Water classes starting on Sat June 5. We are embracing the great outdoors for our 4th Year for some fun ballet inspired booty classes that are offered to everyone. Classes are accessible for all levels - beginners are welcome!!
If you're looking for a super awesome workout, you've got to try "BALLET BY THE WATER" Inspired by ballet movements and fitness principles, it combines Cardio training with strength training and stretching to shape your entire body & give you the ultimate Summer fitness experience. Ballet by the water is an incredibly fun & invigorating outdoor workout created by international fitness expert Suaad Ghadban
Advance registration is required, and spots are limited to 8 people! Attendees will be spaced at least 6 feet apart, all the barres will be disinfected and we will provide clean mini bands.
It's time to Shape, Sculpt & Stretch those booties, thighs, arms & abs ladies :)
STAY PEACHY XOXO
COURS DE BARRE EN PLEIN AIR : BALLET SUR L'EAU 2021
Les cours de Ballet au Bord de L'eau sont enfin arrivés !
Hot Booty ballet est heureux d'offrir des cours de Ballet au Bord de L'eau en plein air à partir du samedi 5 juin. Nous nous réjouissons pour notre 4ème année d'offrrir des cours de booty inspirés du ballet qui sont offerts à tous. Les cours sont accessibles à tous les niveaux - les débutants sont les bienvenus ! (On vous aime)
Si vous êtes à la recherche d'un entraînement super génial, vous devez essayer "BALLET AU BORD DE L'EAU". Inspiré des mouvements de ballet et des principes de fitness, il combine l'entraînement cardio avec l'entraînement musculaire et les étirements pour définir votre corps entier et vous donner l'ultime expérience de fitness estival. Le ballet sur l'eau est un entraînement en plein air incroyablement amusant et revigorant créé par l'expert international en conditionnement physique Suaad Ghadban.
L'inscription préalable est obligatoire et les places sont limitées à 8 personnes ! Les participants seront espacés d'au moins 1,80 m, toutes les barres seront désinfectées et nous fournirons des mini-bandes propres.
Il est temps de modeler, sculpter et d'étirer vos fesses, vos cuisses, vos bras et vos abdominaux mesdames :)
RESTEZ EN FORME XOXO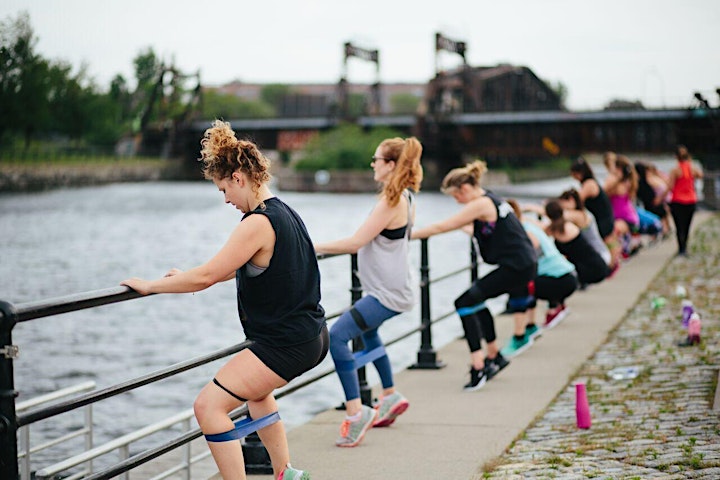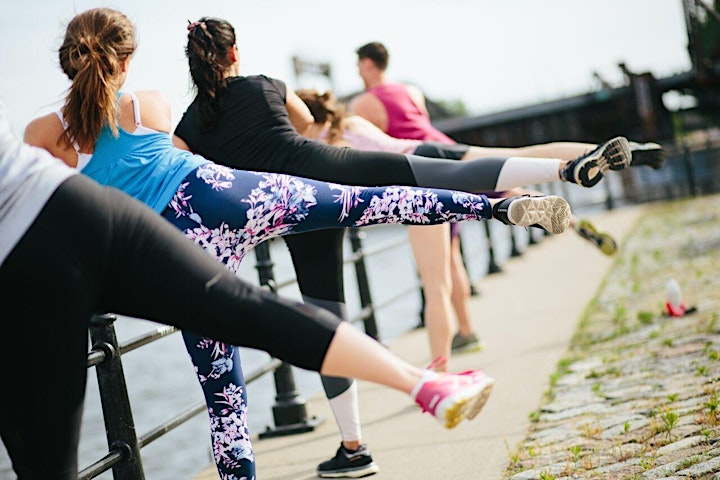 Organizer of Ballet By The Water
Suaad Ghadban is a young, fresh and dynamic health and fitness expert. A highly sought after Trainer/Presenter, Suaad is known for her distinctive signature classes Hot Booty Ballet and Fit2Fly Aerial Yoga/Fitness. With 15 years of experience in teaching, training and developing fitness programs, Suaad's passion and unique style allow her to help everyone go beyond their personal goals and fitness expectations. Suaad also dishes out the latest fitness workouts and trends on Global TV Morning News