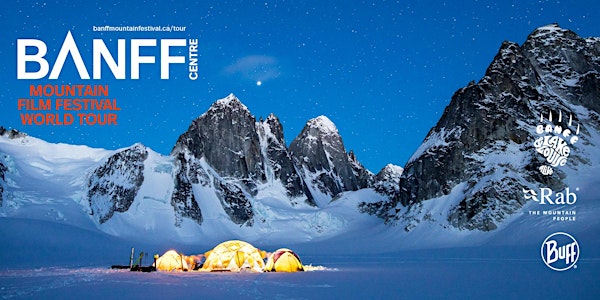 Banff Centre Mountain Film Festival World Tour
Presented by the Wolf Performance Hall
Event Information
Location
Wolf Performance Hall
251 Dundas Street
London, ON N6A 6H9
Canada
Stand on the highest peaks, ski the steepest slopes, and be a part of the gripping adventures waiting for you in this year's World Tour.
About this event
Your favourite adventure films are back - live and on our big screen!
It will have been 3 years since we have hosted the Banff Centre Mountain Film Festival at the Wolf Performance Hall and we can't wait to welcome you back.
Films include:
A Dog's Tale
Can't Beat This Place For Fun
Precious Leader Woman
Jump to Zero
INSIDE: A Hole New Ski Experience
REEL ROCK 15: Action Directe
Breaking Trail
COVID-19 protocols in place:
Wear a mask
All guests over the age of 2 are required to wear a mask or face covering which covers the nose, mouth and chin at all times while insider the London Public Library and Wolf Performance Hall, except for brief times when actively eating or drinking.
Occupancy & COVID-19 Self Screening
The Wolf Performance Hall is back to 100% capacity and all guests will be required to self-screen before entering the venue.
Food and beverages will be permitted in the Wolf
Concession will be open .
About the Banff Centre Mountain Film Festival World Tour:
Banff Centre Mountain Film Festival World Tour was born from Banff Centre Mountain Film and Book Festival which began in Banff, Alberta. In 1976 a tight-knit group of climbers and outdoor enthusiasts conceived The Banff Festival of Mountaineering Films. This was one-day gathering that became the renowned international Festival it is today. Over 30 years ago, Banff Centre Mountain Film Festival began an outreach program to bring the Festival to other communities. This has become known as Banff Centre Mountain Film Festival World Tour.
Website: banffcentre.ca/banffmountainfestival/tour
#banffworldtour

Date and time
Location
Wolf Performance Hall
251 Dundas Street
London, ON N6A 6H9
Canada
Refund policy