Banff National Park Mountains and Wildflowers Macro Photography Workshop

Saturday, 12 August 2017 from 9:30 AM to 5:30 PM (MDT)
Event Details
Date:  Saturday, August 12, 2017
Start/Finish:  at the Lake Louise Overflow campground about 2 kms South of the Lake Louise exit off of the Trans Canada Highway.  The pin on the embedded google map shows exactly where we'll meet.  I'm available for questions too.  Just call me!
Time:  9:30am-5:30pm
Cost:  $195.00 + GST;  ILPA members will receive a $40 refund on their tickets. Please contact Brian after registering to receive your $40 refund.  Visit the ILPA website for ILPA membership details.
# of participants:  Max. 5
Transportation:  Shared vehicles. Please arrive at the Lake Louise Overflow campground at 9:15am to allow enough time to read and sign the waivers.  Then we'll carpool to the field location where we'll conduct the workshop.  Bring a trail lunch and water to have while we're out there.  There is no surface water in the alpine where we'll be photographing the flowers.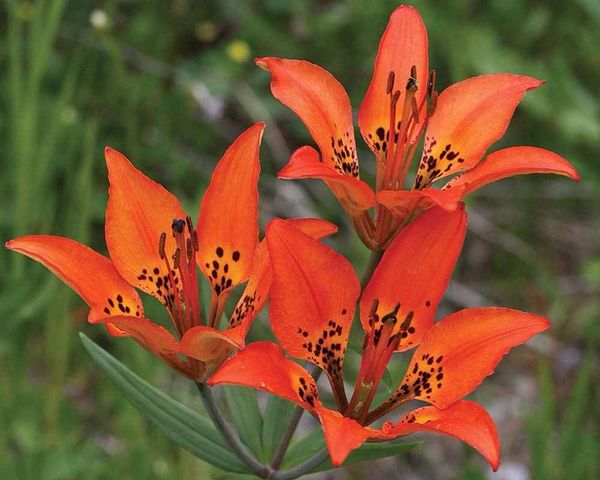 Tour Description
Introduction:
It's no secret that Banff National Park is one of the most beautiful places in the world.  It's presence on the UNESCO world heritage's list for the environment, together with Jasper, Yoho and Kootenay National Parks, is not a coincidence.  The Canadian Rockies are one of the most beautiful places in the world.  I feel fortunate to have been calling them my home since 1996.
The Banff National Park Macro and Landscape Photography Day Tour:
Join me as I show you my home for the past 21 years at the Macro level!  I'll use my intimate knowledge of the area gained through my 20 years of professional landscape photography experience in these mountains to take you to the best locations for macro and landscape photography at treeline on the day of the tour.  Banff is beautiful and the wildflowers blooming this time of year are amazing!  
What to bring:
-  Camera bodies
-  tripod
-  large and small reflectors (42" and a 12" or 18" diameter reflector)
-  flash
-  macro lens
-  teleconvertor/extender
-  an ultra wide zoom lens (for landscapes)
-  a mid range zoom lens
-  a medium telephoto lens (70-200mm in 35mm equivalent) 
-  fully charged and spare battery(ies)
-  black umbrella to shade the subject or in case it rains
-  comfortable moderate hiking cloths
-  a waterproof groundsheet to sit/lie down on when composing photographs
-  polarizing filter
-  lenshood
-  tweezers (to clean away last year's dead grass in the composition
-  And,... a healthy dose of WOW for the scenery!
 Do you have any questions?
Call me toll free at 1-855-763-1114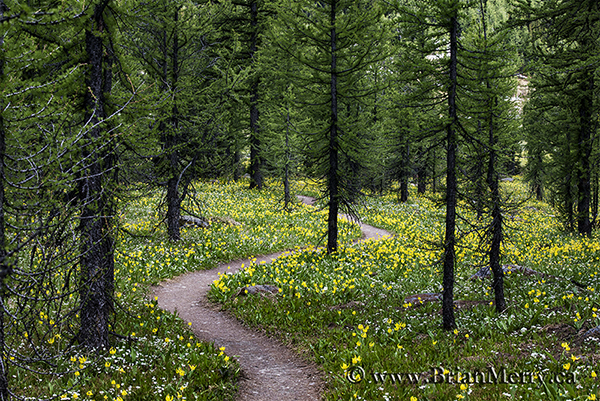 Have questions about Banff National Park Mountains and Wildflowers Macro Photography Workshop?
Contact Brian Merry
When & Where

Lake Louise Overflow Campground
Trans-Canada Highway
Improvement District No. 9, AB T0L
Canada

Saturday, 12 August 2017 from 9:30 AM to 5:30 PM (MDT)
Add to my calendar
Organizer
Brian Merry
     Brian Merry is originally from the beautiful province of Nova Scotia and has been living and working as a professional photographer in spectacular Banff, Alberta for more than 20 years.  He moved to Banff after graduating from Acadia University earning a BSc. with honours in biology in 1996 and has been living in the Canadian Rockies ever since.  He started in landscape photography in the 1980s in Nova Scotia after getting his first film SLR camera for Christmas from his parents and he hasn't looked back since.  
     Brian is a published writer/photographer in Outdoor Photography Canada with a feature article, Kootaney Mountain Culture Magazine and he's been published on numerous reputable blogs writing about the relationship between composition, landscape photography, wildlife photography and achieving emotional communication through your photographs.  Brian is also the publisher and editor of the ILPA Landscape and Wildlife Photography Weekly newsletter.  You can read, and sign up for the ILPA weekly newsletter here.
     Brian has been a professional photographer since 1997 and has been leading tours and workshops since 2009.  He is a Professional Apprentice Hiking Guide with the International Guide's Association and he is the president of the International Landscape Photographers' Association.  Brian continues to travel, photograph and write on all aspects of outdoor photography while developing new tours and workshops across Canada and in various countries around the World, including Japan.  He does all of this while trying hard to be a good husband!
Brian's Teaching Qualifications:
     Brian is the president of the International Landscape Phitographers' association, ILPA, and an accredited nature photographer with the Profesional Photographers of Canada.   He's also earned a BSc. with honours in Biology from Acadia University where he worked as a lab instructor for various biology courses while concurrently earning his degree.  Brian is a certified NFPA instructor with 5 years of professional teaching experience at Lakeland College at their fire fighting school in Vermillion, Alberta.  Brian has also been leading/teaching landscape photography workshops, tours and seminars since 2007.  Teaching and photography are two of his greatest passions in life, along with mountain and rock climbing.
     You can learn more about Brian and see some of his work on his website or you can call him at 1-403-763-1114.
Banff National Park Mountains and Wildflowers Macro Photography Workshop