Location
Milliken District Park
5555 Steeles Avenue East
Toronto, ON M9L 1S7
Canada
A series of free art workshops exploring cross-cultural themes of home and belonging, finishing with a Block Party in Milliken Park!
About this event
The words banig, pai and mafrash refer to Filipino, Tamil, and Arabic handwoven mats used for intergenerational gathering in living rooms, parks, and other open spaces. Banig, Pai, Mafrash is a community-engaged arts project that explores themes of home, longing and belonging using cross-cultural objects and imagery from picnics, BBQs and other outdoor gatherings as artistic prompts.
Join Toronto Ward Museum for a free workshop series culminating in a Block Party in Milliken Park with food from local vendors, live music from local musicians, and memory-sharing from local storytellers!
Facilitation will be available in Mandarin, Cantonese, Tamil, Tagalog, and Arabic.
July 5 - Poetry & Spoken Word
Led by Henrick 'Shoolie' Sales
This poetry & spoken word workshop is designed for participants to reflect and write about their favourite food and dishes. Join Shoolie as he leads you through an evening of performance, poetry, and picnic. Participants will be reflecting on how food can be used to talk about our experiences through metaphors and storytelling. Snacks will be provided.
July 12 - Weaving Memory Mats
Led by Joanna Prescod
This workshop explores personal stories, and weaving techniques. Participants will create textile-based two-dimensional monuments (mats) that feature feelings, thoughts and ideas on gatherings. Participants will learn how our senses and memories are in constant conversation with each other that weave together our understanding of individuality and togetherness.
July 19 - Painting on Picnic Objects
Led by Sarah Waithe
A beginner-friendly painting session with the aim to elicit memories that remind participants of food, picnics, and community. Participants can paint a traditional design, words of affirmation in any language, or anything they like! In addition to paint and other art supplies, paper and pencils will be provided to sketch out ideas. Participants will be painting a picnic object of their choice, guided by an abstract artist to reflect on sites of gathering, community, and celebration.
July 26 - Agincourt Block Party + Community Art Showcase
Join us for a final Block Party and Art Showcase in Milliken Park with free food, music from local artists, and memory-sharing from local storytellers! Workshop creations will be displayed and performed by participants, so bring your friends & families for an evening of art, food, music, and memory.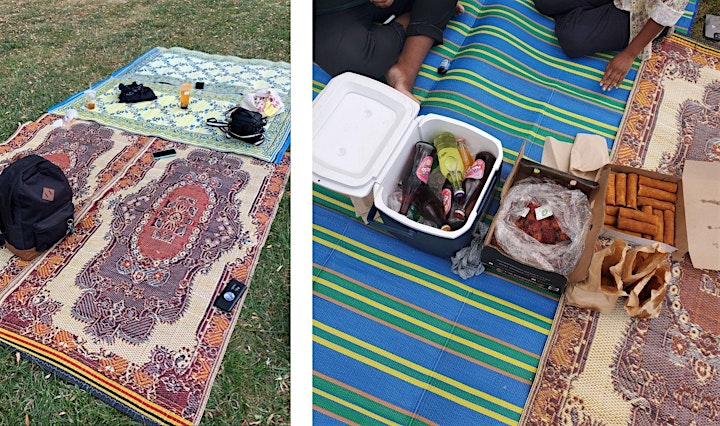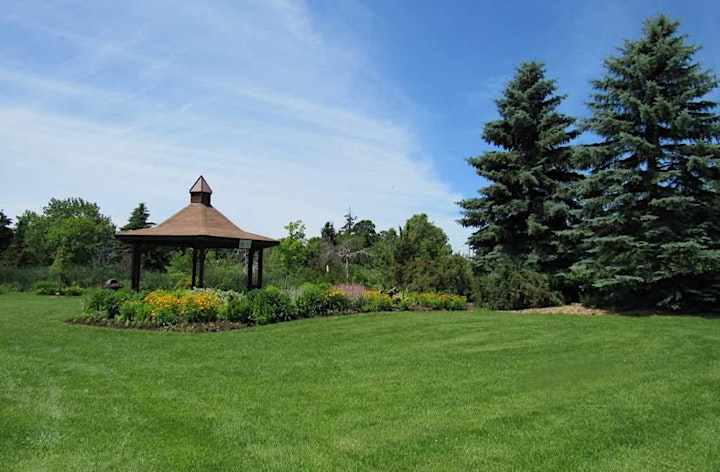 About
The isolation of pandemic life has deepened our appreciation for social gatherings — gatherings with extended family and friends to share food, gatherings without worry or distance. For first-generation residents in Agincourt, Milliken Park has for many years been a site for picnics, BBQs and other celebratory gatherings. With its pond, river, and willow trees, the Park offers a free and spacious way to experience calm, fun, respite, and joy throughout the seasons. Spreading out a woven mat in the summer at Milliken can be an act of claiming space, remembering land and family back home, asserting cultural traditions, experiencing a new tradition with friends, or all of these things at once.
With support from Toronto Ward Museum, Agincourt-based artists and cultural producers will lead this project by drawing on their own memories of picnics in Scarborough and building on the community-engaged oral history work they've already undertaken through TWM's Block by Block program. Drawing on culturally relevant images, words, objects, text and memories related to picnics, BBQs and outdoor meals, the 4 workshops will explore themes of home, longing and belonging in Agincourt.
Artistic outcomes from workshops will build on each other and cumulatively contribute to the final Block Party. Words and phrases from Workshop 1 will be transferred to textiles for Workshop 2, in which participants will make picnic mats. The painting process in Workshop 3 will then draw on imagery from Workshop 1. All outcomes will be brought together in our final event on July 26, a community celebration with performances, live music from local artists, visual art and food!
Banig, Pai, Mafrash is supported by Toronto Arts Foundation's Arts in the Parks program and the Ontario Trillium Foundation.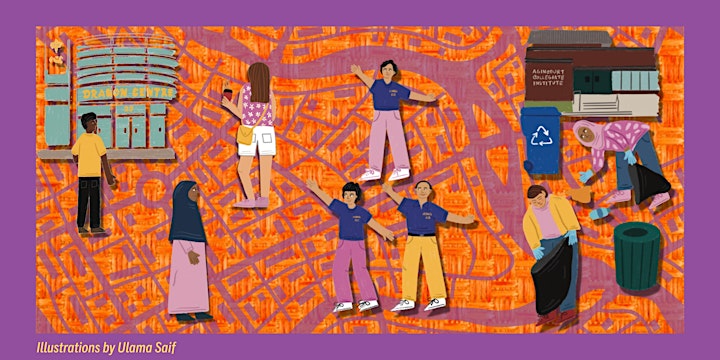 Rain Plan:
If there is heavy rain or severe weather, we will reschedule the workshop for the following Thursday of the same week. We will send participants an email by 12pm on each Tuesday if we will be rescheduling.