Description
Does your business have a strategic plan but feel lost in how to execute it?  You're not alone! For many, the strategic planning process creates anything but a plan. 
In this session we will change
the intangible strategic planning process to a tangible combination of strategic thinking and execution planning, giving your business the steps needed to achieve its goals.   
This workshop will provide you with the foundations of the Four Decisions Framework®, a proven strategic toolset in use by thousands of companies to scale up smarter and faster. The Four Decisions® cover
how to:
·
Attract and keep the right PEOPLE
·
Create a truly differentiated STRATEGY
·
Drive flawless EXECUTION
·
Have plenty of CASH
We will bring some of these elements together to start your
Four Decisions® Growth Roadmap™, a powerful tool that replaces the tired, old strategic plan with a clear plan to make your goals a reality.
Agenda
5:30PM - 6:00PM Registration & Networking
6:00PM - 7:00PM Presentation
7:00PM - 7:30PM Q&A
About Your Speaker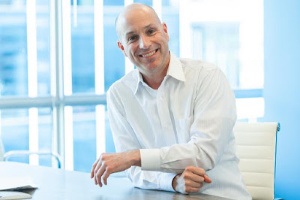 Mike

Knapp is passionate about helping people and businesses unlock their potential. He is a strategic planning and execution superhero with more than 20 years professional experience helping small and medium businesses achieve their goals.
As a Gravitas Impact Business Coach, he leverages a proven process and framework to make complex concepts so clear they become part of a company's foundation. His projects cover all stages of business growth and needs, including strategic planning, business transformations and major system implementations.
#business-strategy #execution #transformation