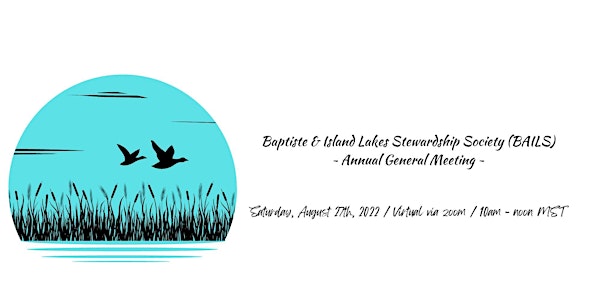 Baptiste and Island Lakes Stewardship Society - Annual General Meeting
Presentation and resources on lake stewardship, overview of BAILS Watershed Management Plan (WMP), updates on lake water testing, and more!
About this event
Join BAILS for our Annual General Meeting (AGM) via zoom!..
Not a BAILS member?..No worries!..All are welcome to attend; lake property owners, recreational users of the lakes, local businesses, lake visitors, local Town and County representatives and ratepayers, etc...
There is no fee to be a member of BAILS...Simply email bailsmembership@gmail.com to be added to our members list...Join today and be part of community, connection, and stewardship!..
We hope to see you there!