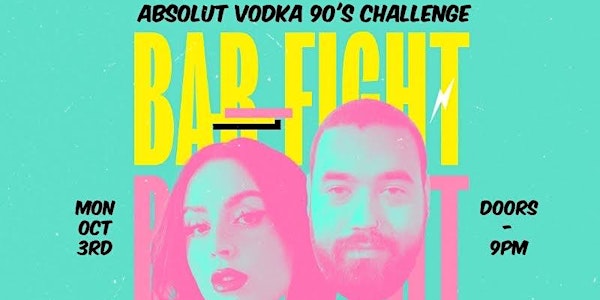 Bar Fight 17 Absolute Vodka 90's Challenge
Two heavy weight Toronto industry bartenders from opposing bars go head to head in this spirit based cocktail competition, winner takes all.
When and where
Location
Death & Taxes Free House 1154 Queen Street West Toronto, ON M6J 1J5 Canada
About this event
Basically this is the best Monday Party you'll ever go to in the city of Toronto, and it only happens once a month, so its an event not to be missed. Both bartenders have a month to prepare a bespoke cocktail with whatever spirit gets chosen, and it all comes to a head the night of when they prepare their cocktail for everyone at the party, and you the patron decides who ultimately wins if you choose to participate its at the low cost of 12 $ which gets you two cocktails (6 dollars a piece which is unheard of in Toronto) and a voting chip for you to decide your champion. If you choose not to participate in this steal of a deal, all good it will still be the party of the century and the venue is still very much open to the public. So come party but we assure you by then end you wont want to miss out on the fun!