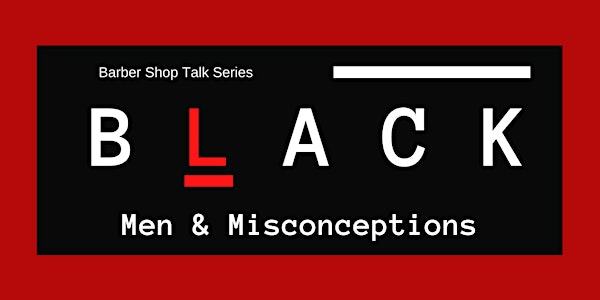 Barbershop Talk Series: Locked up, Getting Out & STAYING OUT! (WINNIPEG)
This installment of The Barbershop Talks series will focus on the realities & experiences of young black men with the Canadian prison system
When and where
Location
ROOTS SALON 259 Vaughan Street Winnipeg, MB R3C 1T8 Canada
About this event
When:
Friday, November 19th, 2021
Time:
Locations:
Winnipeg – Roots Salon (Central Time Zone)
In Canada's major urban areas, marginalized Black men and boys continue to be disproportionately carded, racially profiled, arrested, denied bail, and incarcerated. Burdened with criminal records and often resorting to gang involvement merely to survive the prison experience (or worse, deported to countries where their lives can be taken with impunity), Canadian criminal law simply does not protect them. Where is the political will to support evidence-based prevention programming and to divert funding from organizations that practice suppression and segregation?
On Friday, November 19th, 2021, The Barbershop Talks series will host a two-hour Zoom-casted/in-person (limited guests) event hosted by the University of Manitoba and local barbershops in Winnipeg, Toronto and Ottawa. These events create space for young Black men to share in a supportive environment. Community members, academics, policymakers and students will be encouraged to imagine and strive to understand their realities and experiences with the Canadian prison system. This event encourages an "uncomfortable to get comfortable" dialogue, asking difficult questions and encouraging widespread participation. The aim is to arrive at strategies that would eliminate the need for segregation and support a successful transition from prison to community and family for Black men and boys currently exiting Canadian detention centres and prisons.
When:
Friday, November 19th, 2021
Time:
Locations:
Winnipeg – Roots Salon (Moderated by Warren Clarke)
Please know the Barbershop Talk Series holds space for all our guests to be vulnerable to discuss and share their lived experiences.
This event is open to all Canadian, new Canadian and residing Canadian community members who wish to learn and share, with a warning that explicit violence will be discussed, which may be triggering for some. This event employs Zoom to reach locals and those outside of Winnipeg, Toronto and Ottawa communities.
In-person Barbershop Gatherings
Small groups of Black men and boys will be invited to receive free haircuts while listening to special guests and participating in the discussion.
GIVEAWAY
REGISTER for your chance to WIN one of 3 pairs of Jordan 1's - 1 PAIR IN EACH CITY!